The Children's Inn remembers Anthony "Tony" Morella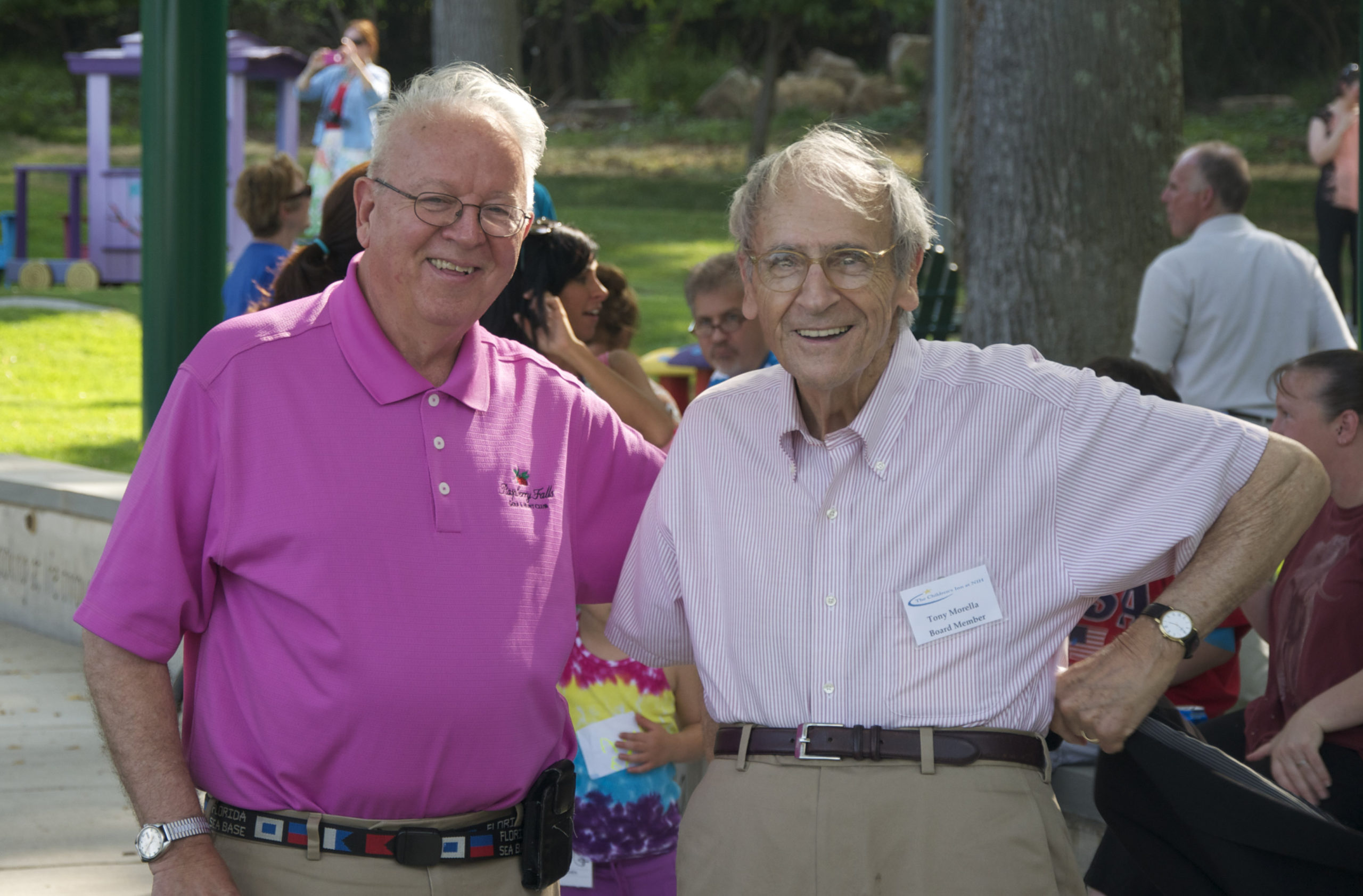 The board of directors, trustees and staff of The Children's Inn at NIH mourn former board member, trustee, legal advisor and long-time supporter Anthony "Tony" Morella who died on Oct. 29, 2020.
Morella joined The Children's Inn's board of directors in 1994 and served The Inn as a trusted legal advisor. In 2016, he joined The Children's Inn's board of trustees.
"We have lost a close friend and dedicated supporter who also played a crucial legal advisory role for our organization over the years," says Jennie Lucca, CEO of The Children's Inn at NIH. "Most importantly, we have lost a man who believed with his heart and soul in the importance of doing everything possible to make it easy and comfortable for children with rare and serious diseases to participate in NIH clinical research that is their best hope. Tony's thoughtful advice, kindness and humility left a deep impression on me and everyone at The Inn who knew him. Our condolences go out to his wife of 66 years, former Representative Connie Morella, their children, grandchildren and extended family."
Morella and his wife, Connie Morella, a former congresswoman representing Bethesda, Maryland, where The Inn is located, also supported The Inn as a couple. In 2003, the couple made a $20,000 contribution to support The Inn's expansion that enabled the organization to serve nearly twice as many children and families as before.
Morella is remembered fondly by his fellow Children's Inn board members and trustees, and the staff of The Inn.
"Tony just really loved the children and families served by The Children's Inn," says Mark Raabe, who served on The Children's Inn board of directors and also as a trustee for many years. "You could tell he genuinely cared, and although we had many lawyers on the board—I included—he was our go-to legal advisor. He will be very missed by all of us!"
Morella was a close friend of The Children's Inn until his death. The Children's Inn appreciates the family's kind gesture to request memorials in Morella's honor be made to The Children's Inn or another charity.
Stay Up To Date
on how The Children's Inn is creating 'A Place Like Home'