Thank You For 30 Years of Support
It started with a dream. But Dr. Phil Pizzo, then chief of the Pediatric Oncology Branch at the National Cancer Institute, was determined to make his dream of a free "place like home" on the NIH campus a reality for pediatric patients and their families. On June 21, 1990, The Children's Inn at NIH finally opened its doors to families of children whose best hope is an NIH research study.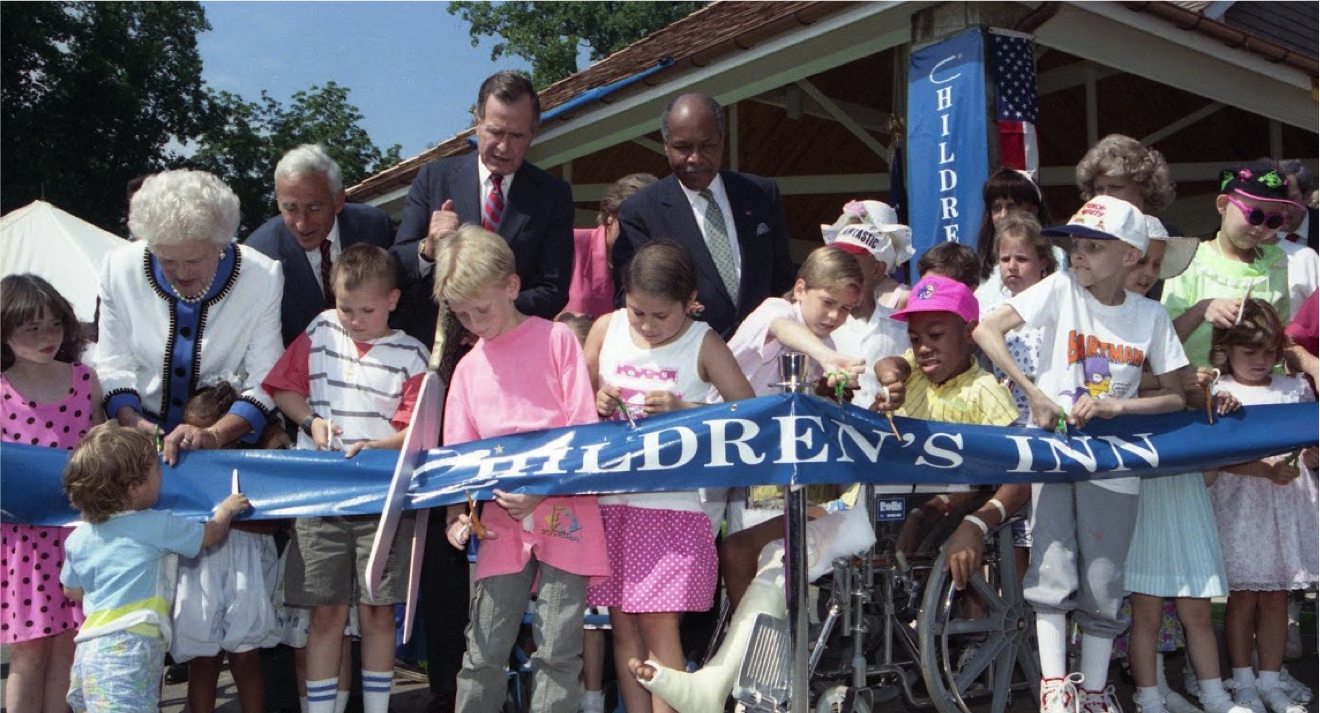 The Children's Inn ribbon cutting with President George H.W. Bush and First Lady Barbara Bush in 1990.
"Living at The Inn, instead of a hotel or motel room, has allowed the children some semblance of a normal life," Pizzo said in an interview with the NIH Record in 1990. "They cook their meals here, eat here, sleep here, play here – many do homework here. They live as close of a normal life as possible during a very abnormal time. They even have a sense of neighborhood here because parents become friends with other parents, and children with other children."
In 1987, NIH set aside two acres of land across from the Clinical Center for the hospitality house. Crucial support also came from the private sector with a $3.7 million gift from Merck & Co. to build The Inn. A group of congressional spouses led by Carmala Walgren, many additional volunteers, and kind and caring supporters like you raised the $2 million needed to furnish the brand-new, 36 bedroom building.
Since our opening in 1990, you have made it possible for more than 15,000 children, young adults and their families to find a second home at The Children's Inn during the most challenging times of their lives.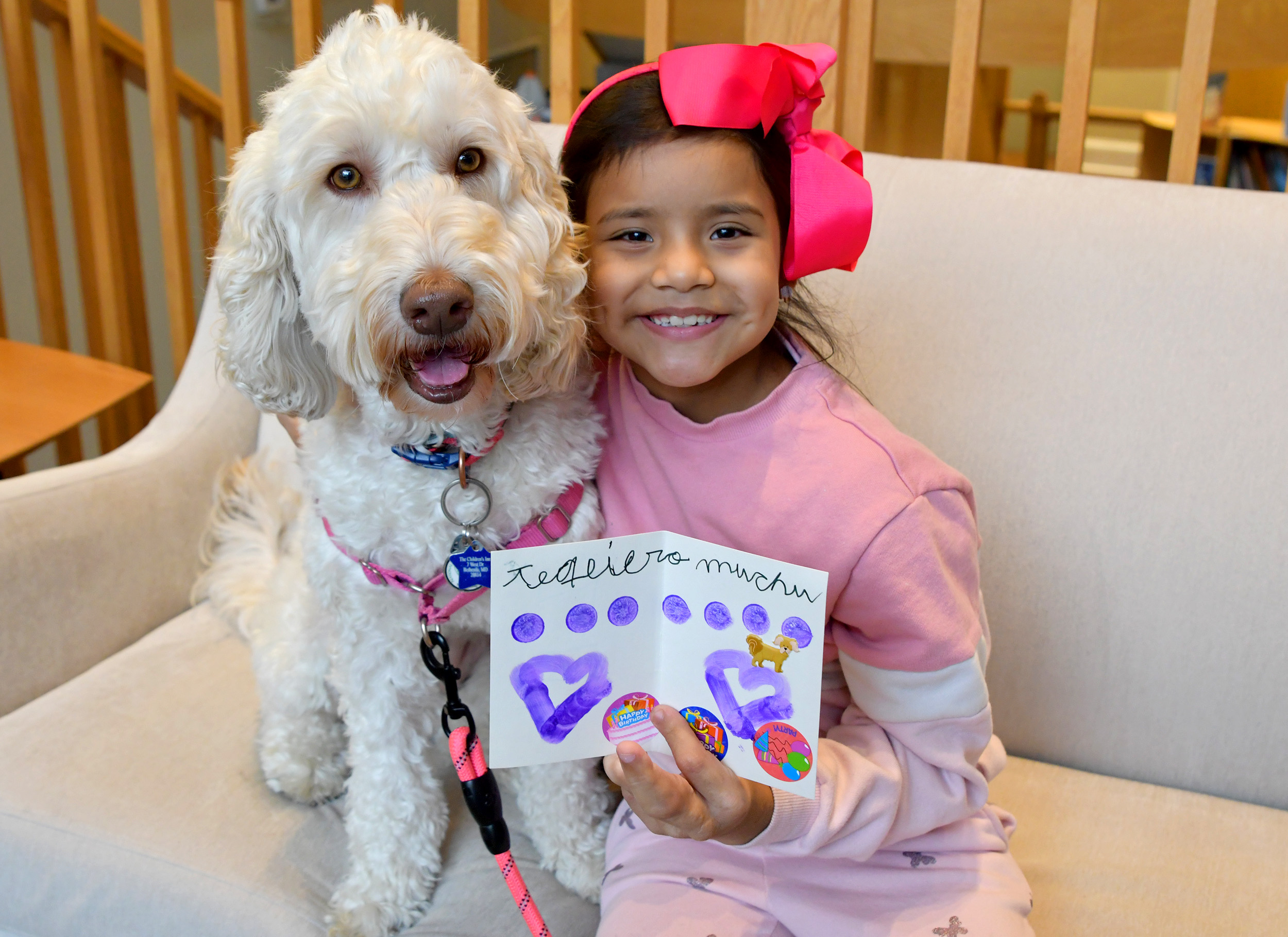 "It's wonderful what we – The Inn, the NIH and our many supporters – have achieved together," says Children's Inn CEO Jennie Lucca. "The Inn has given so many children the chance to play, laugh and have fun despite illness. It's also provided families countless moments of joy that they will remember forever and that help relieve the burden of illness on them. Children staying at The Inn are true partners in research to the NIH and have helped bring about many new treatments and cures that will benefit children for generations to come. But all these achievements are only possible because our supporters care. It's them we need to thank on this very special anniversary for supporting The Inn for 30 years!"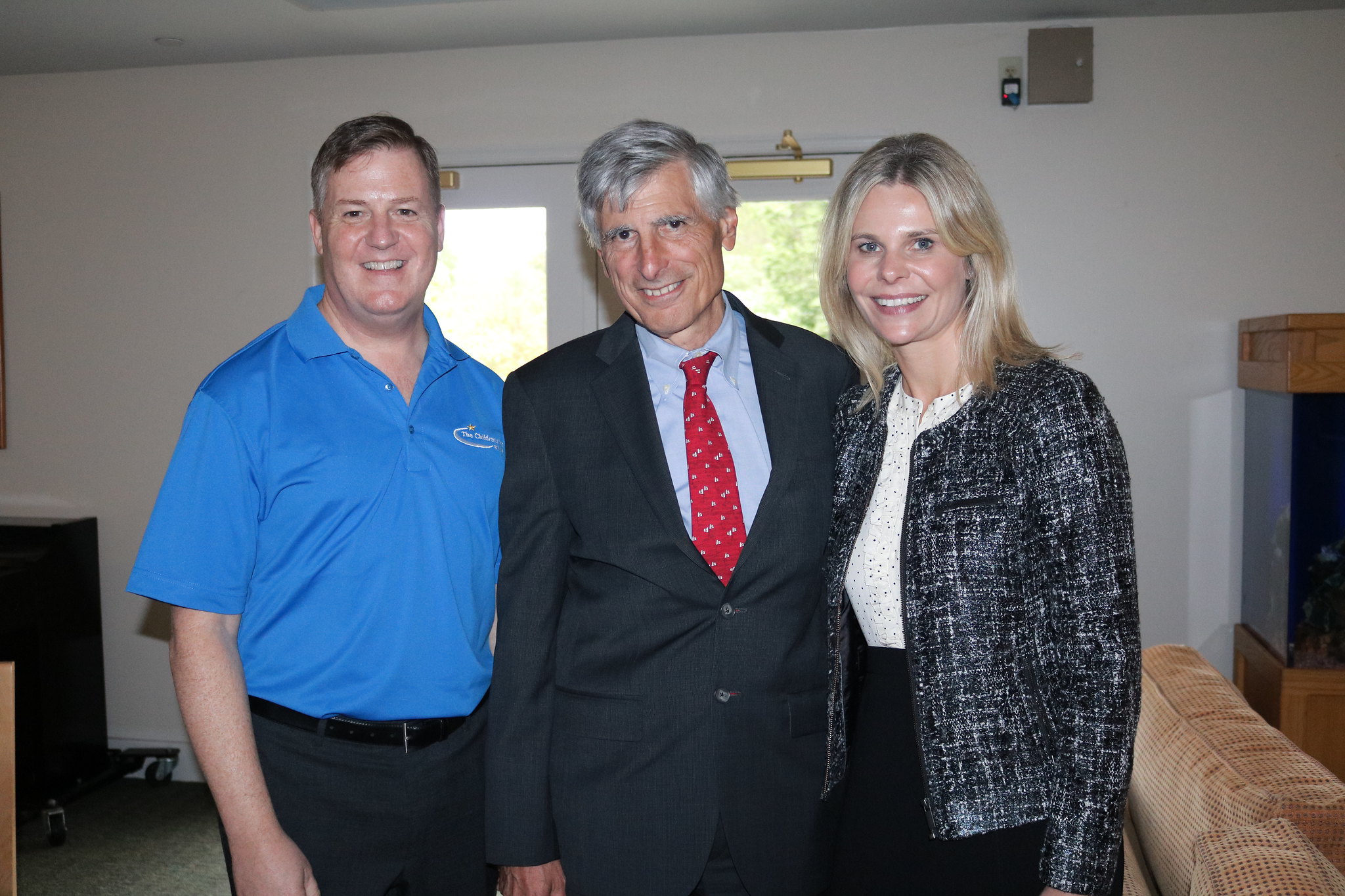 A 2016 photo of Inn board member Tim Atkin, Inn founder Phil Pizzo, and Inn CEO Jennie Lucca.
Thanks to you, The Inn added a new wing with 23 rooms, a third kitchen and additional communal spaces in 2004. In the years since, The Inn also has leased a number of apartments in Bethesda, Maryland, to provide additional living space for long-term families and children with specific medical needs. For several years, The Inn even owned a second facility located just outside the NIH Campus. When the NIH set aside a second building on campus for The Inn to convert into young-adult housing, The Inn sold its off-campus house. Proceeds from the sale will fund renovations of the six-bedroom house located across from The Inn and NIH Clinical Center in the near future.
Since 1990, your support has also allowed us to expand the services we offer to children, families and young adults. Today, these include breakfast, lunch and dinner provided most days of the week; a wide range of recreational, therapeutic and educational activities for children; caregivers and young adults; a scholarship fund to help families afford activities that support their child's learning, independence or therapeutic needs and more.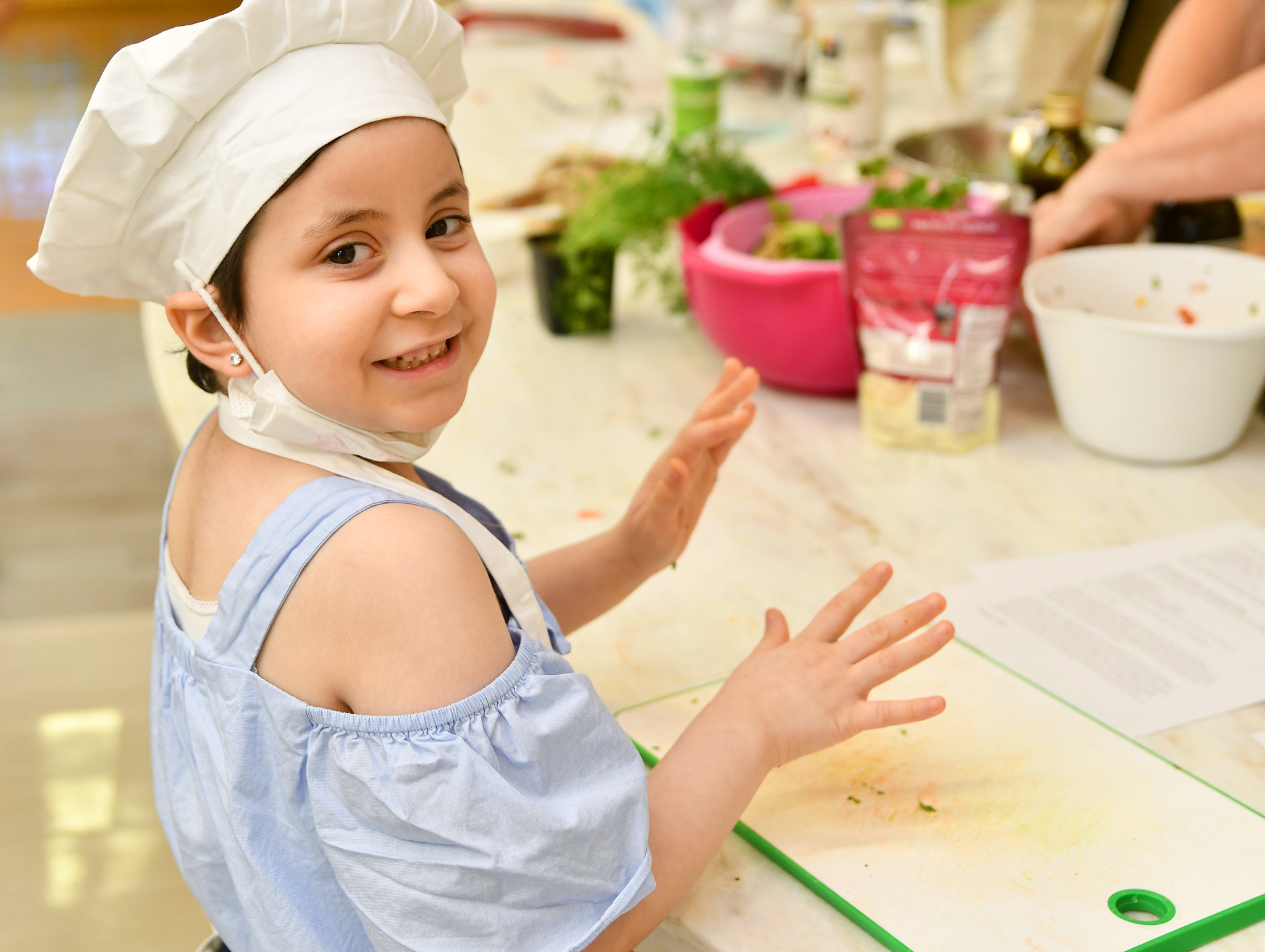 "Our goal is to provide a nurturing, comfortable 'place like home' where families feel like family and where they feel supported for who they are and with whatever they need," Lucca says. "We're grateful that our supporters share this mission with the same passion and fervor as we do and that they have done so every day for 30 years."
Thanks to you, children from all 50 states and 94 countries have been able to comfortably participate in NIH clinical research studies that have resulted in successful treatments for children with leukemia and other cancers, HIV/AIDS, serious mental health issues, asthma, bone and growth disorders, life-threatening immune deficiencies, sickle cell disease, periodic fever syndrome and many other rare and serious genetic diseases.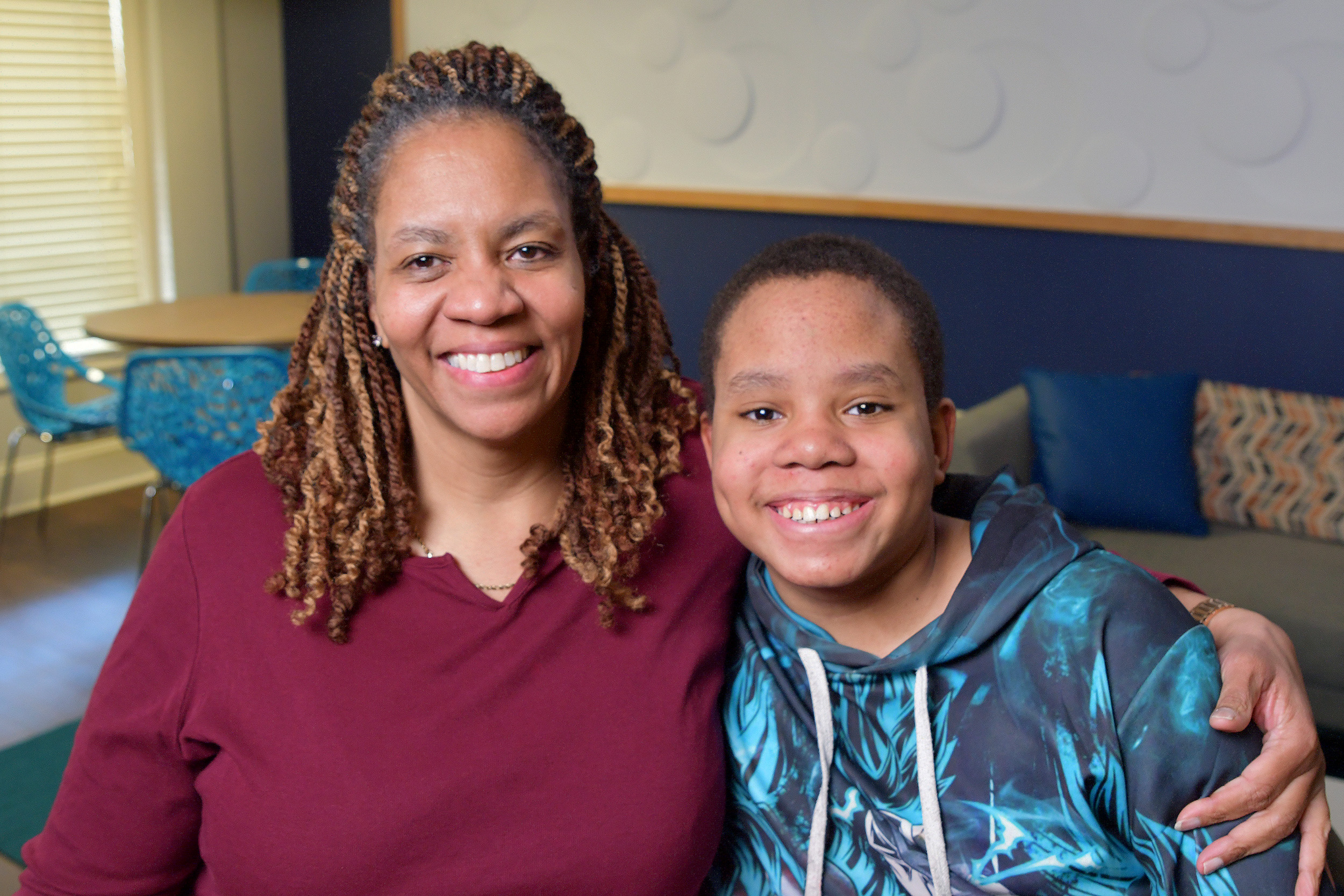 For all the children helped and all the discoveries made, we thank you for being "INN it." Over the next year, join us as we take a look at what being "INN it" for 30 years means. We will reintroduce you to some of the children you helped many years ago and introduce you to the adults they have become since. We will take a close look at some of the discoveries made with the help of the children and young adults you have supported over the years. We will also meet some of the NIH researchers whose studies have transformed modern medicine. And we will present you to some of our volunteers, corporate supporters and some of you who are "INN it" – our donors and supporters whose gifts, large and small, help make everything at The Inn possible.
With your support, The Children's Inn will continue to provide "a place like home" to children, young adults and their families for as long as there are diseases without treatments and symptoms without diagnoses for which NIH clinical research studies are the best hope. Will you join us in fulfilling our mission for another 30 years?
Thank you for being "INN it!"
Stay Up To Date
on how The Children's Inn is creating 'A Place Like Home'