Children's Inn Families Join First Lady, President at White House for Be Best Anniversary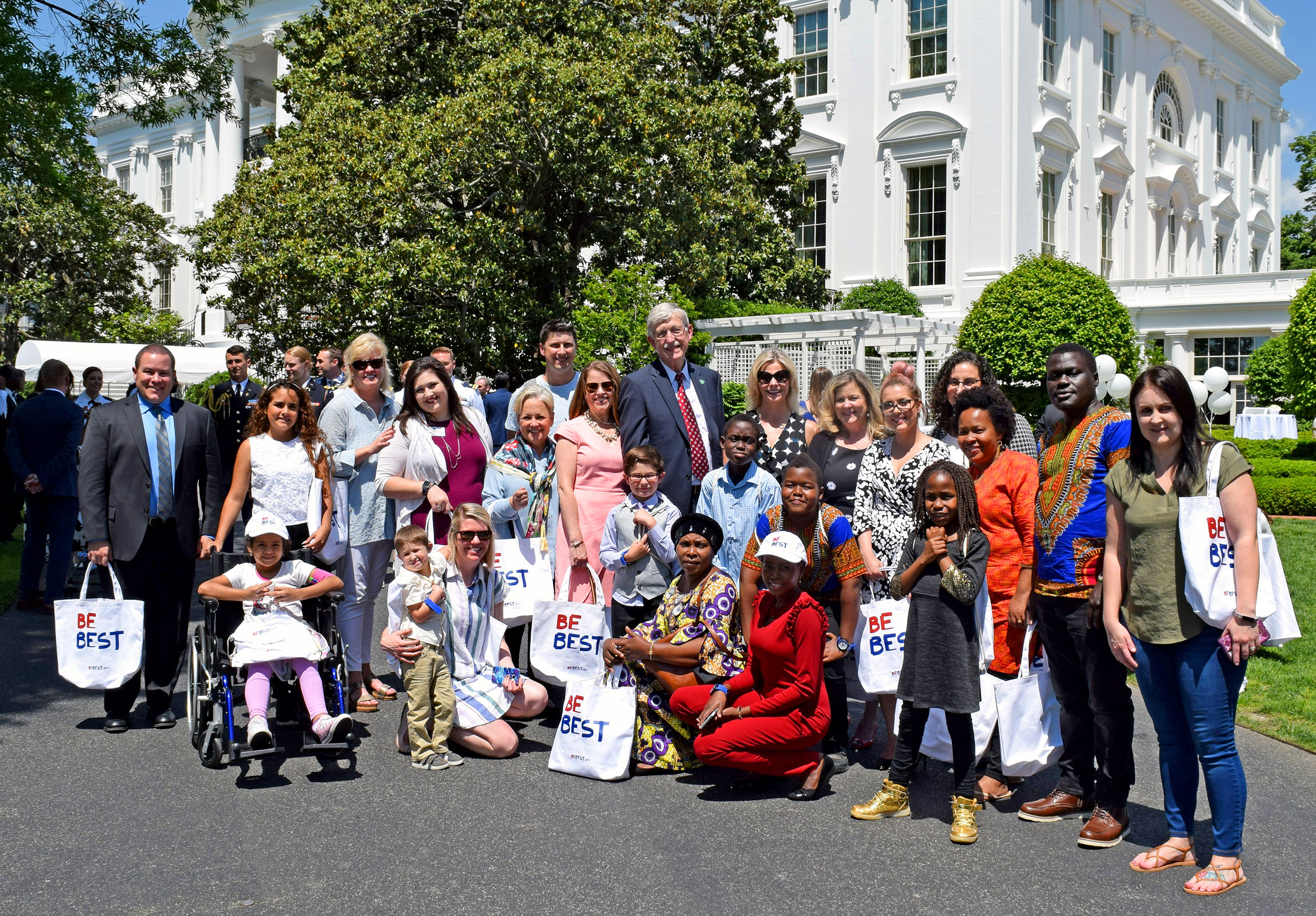 Inn children and their families recently received an invitation to join First Lady Melania Trump at the White House to help her celebrate the first anniversary of her Be Best campaign.
Gathered in the White House Rose Garden, Children's Inn families – along with children from other nonprofit organizations and schools as well as invited dignitaries – listened to the first lady's remarks about the achievements of Be Best and its future direction. While the first year of her initiative had been aimed at children's well-being and to discourage cyber bullying and opioid abuse, the initiative will be expanded to focus on children's online safety in its second year.
Following the first lady, NIH Director Dr. Francis Collins spoke to congratulate Mrs. Trump on the anniversary of Be Best and emphasize the importance of physical well-being for children and adults by being active, eating well, getting enough sleep, exercising the brain, maintaining a healthy weight and keeping up-to-date on vaccinations. Collins also highlighted the importance of emotional and spiritual well-being for children to be their best.
In addition, Dr. Collins briefly recounted the story of NIH patient and Children's Inn resident Amani, 13, who was successfully treated for sickle cell disease with a bone marrow transplant at the NIH Clinical Center. Asking Amani to stand, he was greeted with applause by the guests, including the president and first lady.
"Now I have a new friend – the president," Amani recounted after returning to The Children's Inn that afternoon. "He gave me the thumbs up."
Amani had the chance to briefly talk privately with the first lady when they took commemorative pictures after the event's speaking program had ended. This was the second time the Kenyan boy had the chance to meet the first lady. In February of this year, Amani met Mrs. Trump for the first time at The Children's Inn when she visited on Valentine's Day. Amani presented the first lady with a MyIntent necklace he had imprinted with the words "hope" and "faith." Mrs. Trump had wished him well for his transplant and told him she would pray for him.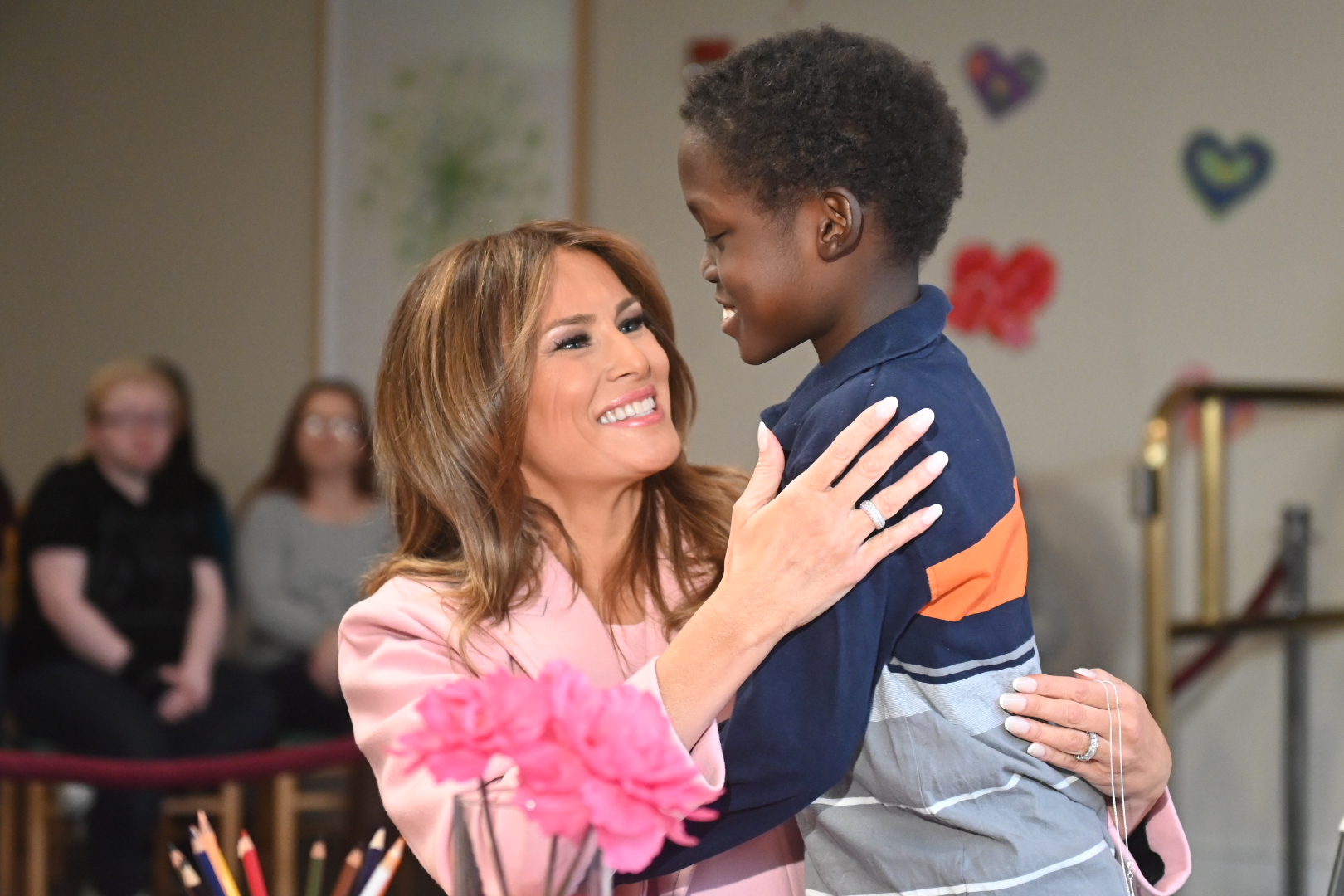 "I told Melania that her prayers helped," Amani said. "I feel good."
Stay Up To Date
on how The Children's Inn is creating 'A Place Like Home'