MCPD Santa Ride Brings Excitement and Wonder to The Children's Inn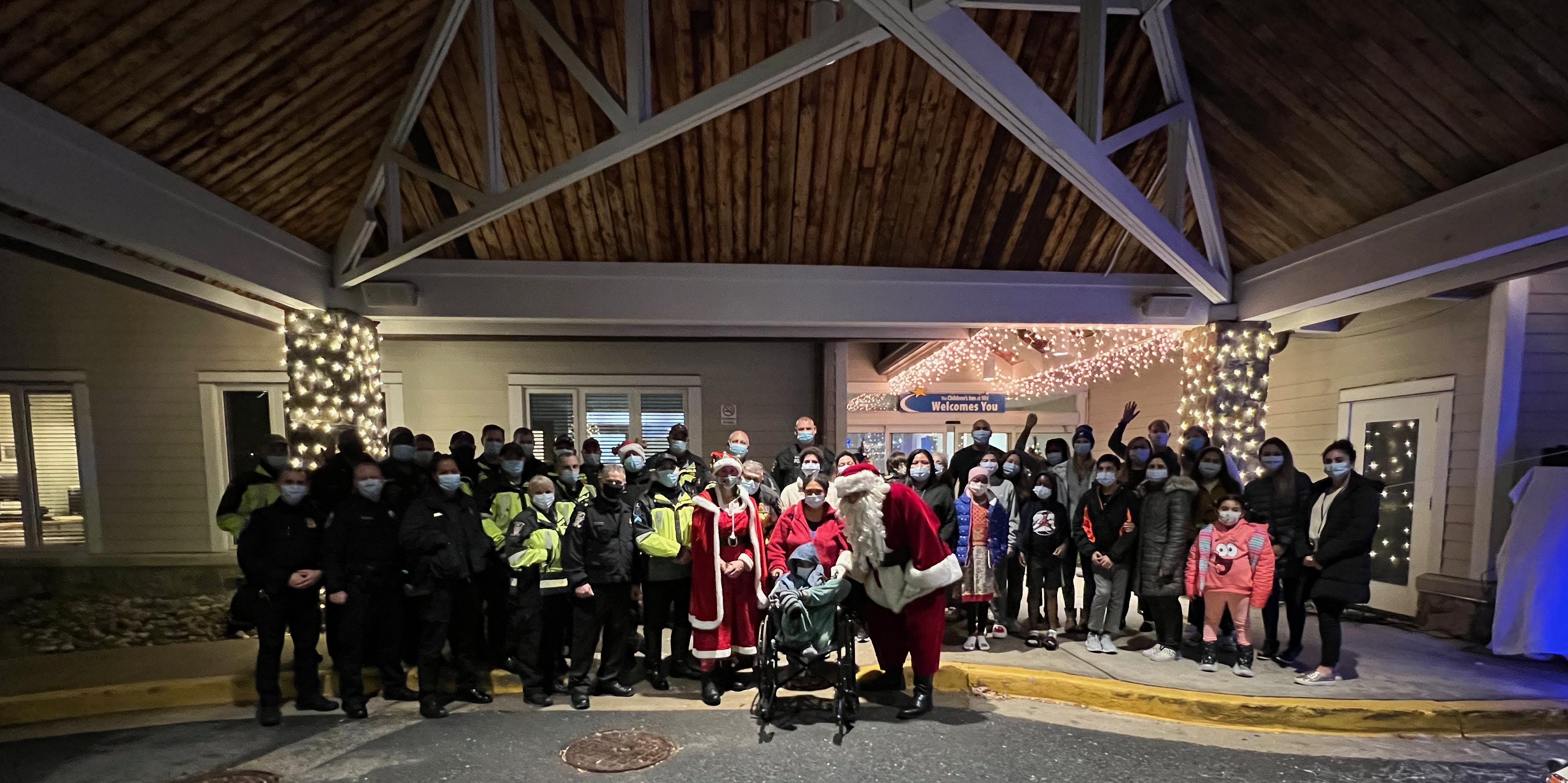 There was nothing silent about Wednesday night at The Children's Inn at NIH. Just before 5 p.m., the rumble became noticeable from the corner of Cedar Lane and Old Georgetown Road. It got closer and closer and louder and louder, with lights flashing and sirens blaring, until they came into view. Flanked by a dozen Montgomery County Police Department motorcycle officers and two MCPD cars, there were Santa Claus and Mrs. Claus riding their motorcycles onto campus at the NIH and into the parking lot of The Children's Inn.
They were greeted by a throng of families eager to say hi to Santa with Christmas just a few weeks away. The weather, which had been rainy earlier in the day, held off with temperatures in the high 40s, making for a crisp but comfortable setting as Santa climbed off his bike and greeted the crowd.
Hugs were in abundance for Santa, Mrs. Claus, and the motor elves as the families each got some time with the Big Man to share Christmas greetings. Almost as big an attraction as Santa himself was the "snow" artificially pumped into the air outside The Inn. Some children had never seen snow before, real or fake, and were thrilled to shuffle through it and pile it into small mounds near the front entrance of The Inn.
"This made me really happy," said Victoria, a 10-year-old from Florida. "Knowing that Santa was coming and having that to look forward to made today much easier and I was so happy to see him."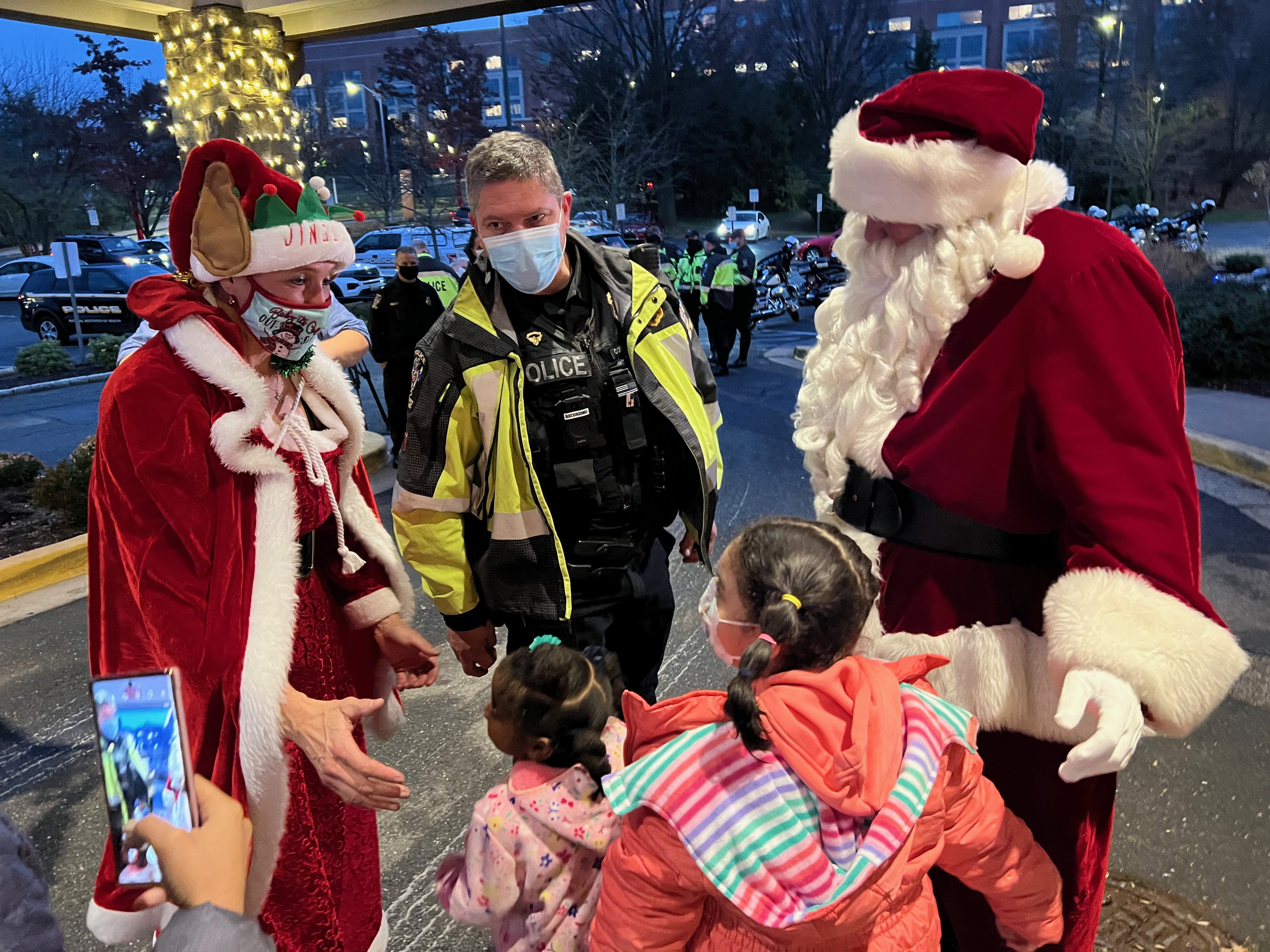 The arrival of Santa at The Children's Inn was the culmination of a day-long ride by members of the Montgomery County Police Department, with stops throughout the county to greet children and collect donations for The Inn. For more than 15 years, the Santa Ride has been an annual tradition organized by Third District Commander Captain David McBain. At The Inn, families were also able to enjoy hot chocolate stations and holiday cookies and crafts in addition to the meeting with Santa and Mrs. Claus.
"The Santa Ride brings so much joy to our families every year," said Volunteer Coordinator Meghan Smith. "We are so grateful to the Montgomery County Police Department for their continued support of The Inn. This is a highlight for our families every year, and it means so much to all of us to have the support of not only the MCPD but everyone in Montgomery County who helped make this such a joyful celebration."
Stay Up To Date
on how The Children's Inn is creating 'A Place Like Home'