Sailing with Schooner Heron Charters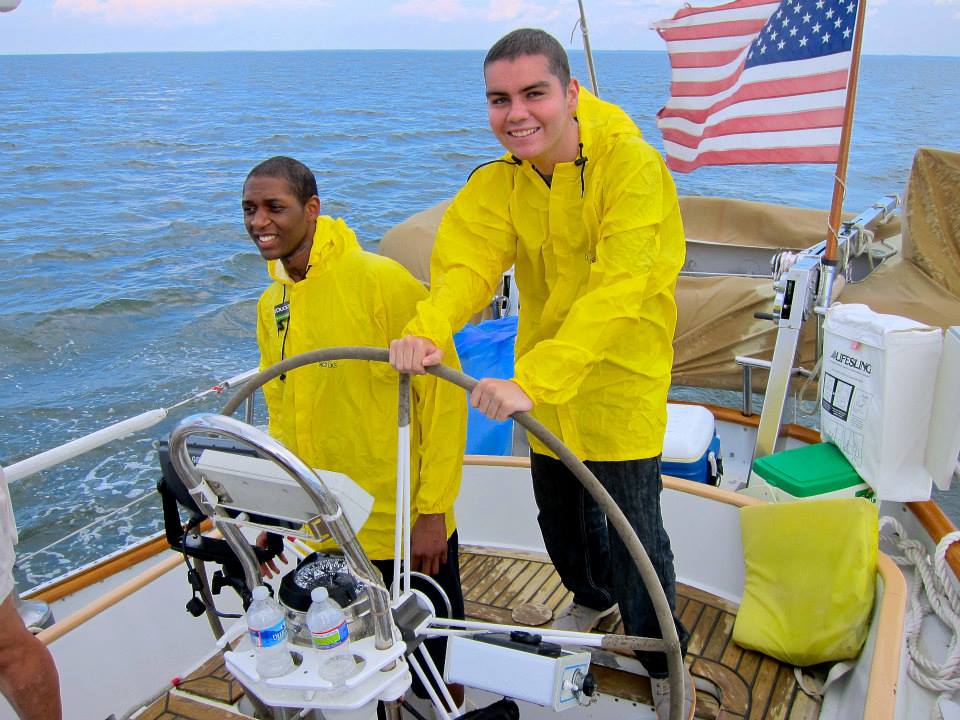 For the past few summers, once per month, a group of 10 Children's Inn residents get the opportunity to put on the sunscreen, pull out their captain's hats, and experience a sail on the Chesapeake Bay. Captain Aram is the owner of Schooner Heron Charters and a gracious, charming and amusing host. He charters his boat to groups all summer but tells us that his sails with The Children's Inn are the absolute best use of his boat each year.
The sailboat is a custom built, 60-foot long, French staysail schooner. On trips, the kids get the full experience of what it takes to be a sailboat captain. Once the boat reaches the bay, the kids use all their muscle powers to raise the sails. When the wind picks up, a Children's Inn captain is always found hands on the wheel, steering the boat. With the young captains hard at work, parents take advantage of the time to sit back and relax.
Schooner Heron Charters' web site reads, "come sail with us, and for just a little while, throw your cares to the wind!" Thank you Captain Aram for the invitation, for the beautiful sails, and for the precious, care-free relaxing moments that you've provided for the families. We look forward to more sails next year!
Stay Up To Date
on how The Children's Inn is creating 'A Place Like Home'