Without You and NIH, Parys Might Not Live Into Adulthood
When their pediatrician dismissed Parys' worried parents' concerns over their 4-month-old daughter's health issues as mere "sensitivities," Parys' mom took her daughter to the hospital in their hometown of San Diego to look for answers.
Tests proved Parys' parents were right to be concerned.
"Doctors found that she has some immune deficiency, but they didn't know what exactly," her mom, Jeannie, recounts.
For years, doctors sought to treat Parys' hives, rashes and extremely itchy skin with creams and ointments, but nothing brought relief. Parys' doctors also were powerless to fight her chronic cough, and simple respiratory infections frequently turned to severe bouts of pneumonia that left Parys hospitalized.
"Doctors said Parys might grow out of this, but I wondered whether this was going to be her life," Jeannie says. "Luckily, Parys saw her cough as just part of her. She got sad sometimes when she had to stay home for an extended period of time, but it probably was harder on me. I felt bad that I couldn't change things. But she is a strong-willed girl, and I'm just glad about that."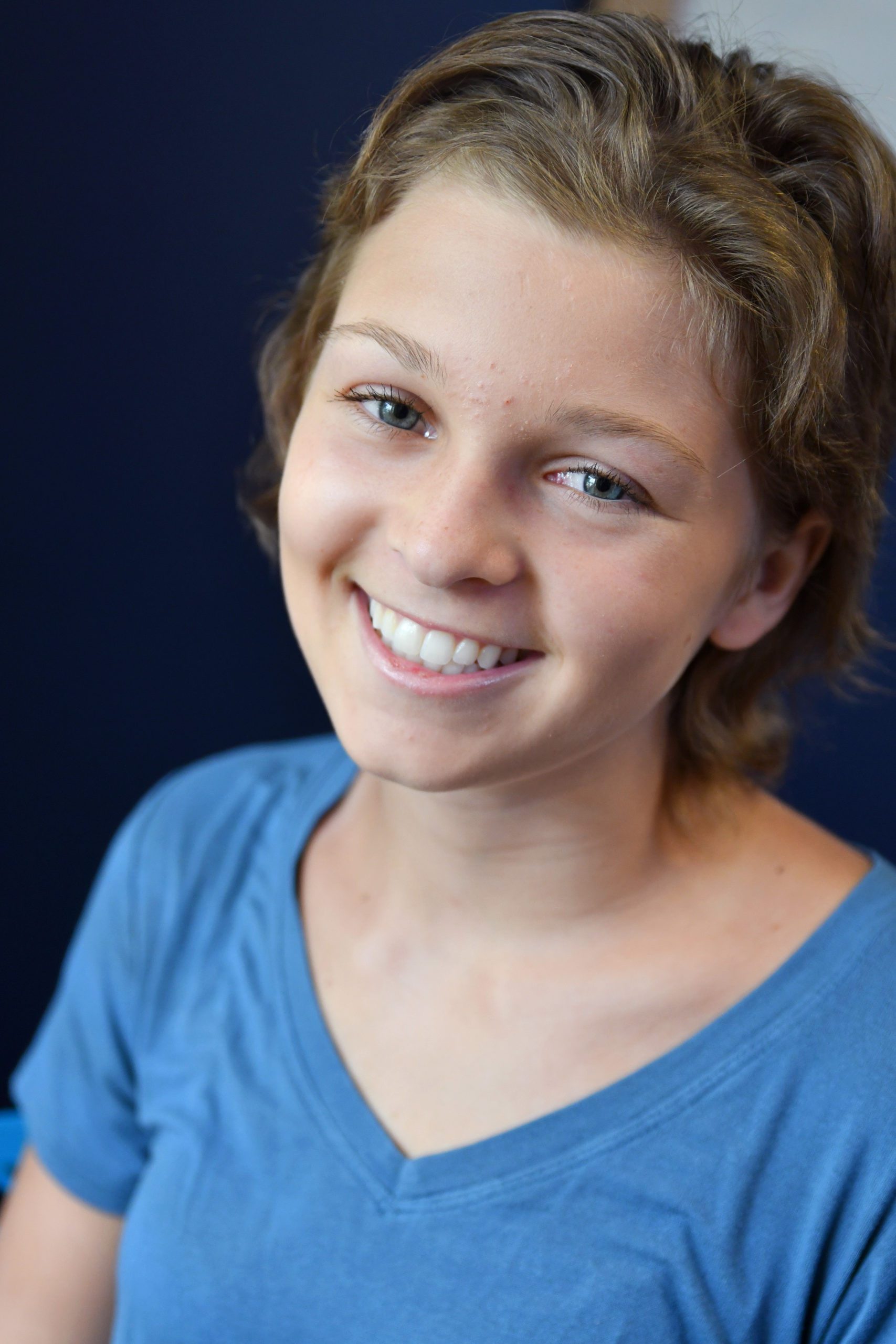 Through it all, Parys pursued sports without holding back, played with her friends and attended school as much as possible.
Parys was 10 when she acquired what looked like a strange and festering bug bite on her foot during a family vacation to Cabo San Lucas, Mexico. Upon their return home, Parys and her mom headed straight to the hospital.
"The doctors said that what Parys had on her foot resembled images they had seen at the conference," Jeannie recounts.
Tests confirmed Parys was one of fewer than 50 people in the world to be diagnosed with a highly rare and serious immune deficiency called DOCK8.
"They tell you not to search the Internet because of what you'll find, but of course you do," Jeannie says. "And, oh, my gosh. You see all kinds of things – they [DOCK8 patients] only have so much time to live. It was extremely scary. The biggest part was not knowing if she would be OK or [if] something would take her, but you try to keep going and be positive."
DOCK8 is a devastating immune deficiency that leaves patients vulnerable to viral infections in the skin and respiratory system, along with allergies and asthma, and even certain types of cancer. It typically leads to early death during young adulthood.
Parys' doctors in San Diego immediately referred the family to the NIH, where researchers led by Dr. Helen Su at NIAID had discovered DOCK8 deficiency in 2009. Since then, the NIH has successfully cured a growing number of children and teens with DOCK8 through bone marrow transplants.
In order to save Parys' life, she would also need a bone marrow transplant, the girl's NIAID team explained to her dismayed parents.
When Parys was 12, she and her mom returned to The Children's Inn for 3.5 months so Parys could be treated at the NIH Clinical Center, located across from The Children's Inn, and prepare for her transplant at the National Cancer Institute (NCI). Thanks to you and your support of The Children's Inn, Parys and her mom had everything they needed during this very difficult and worrisome time.
"Before we learned about The Children's Inn, we wondered, 'How are we going to do this? How will we live and afford it?'" Jeannie remembers. "They told us about The Children's Inn, and it was awesome. Everyone at The Inn has something different, but they [the children] can all be the same and equal, and they don't look at each other funny. It was awesome knowing we'd be taken care of. There are people helping – because that is a huge worry. We were super excited to meet the staff. They have been amazing. Everyone has been wonderful."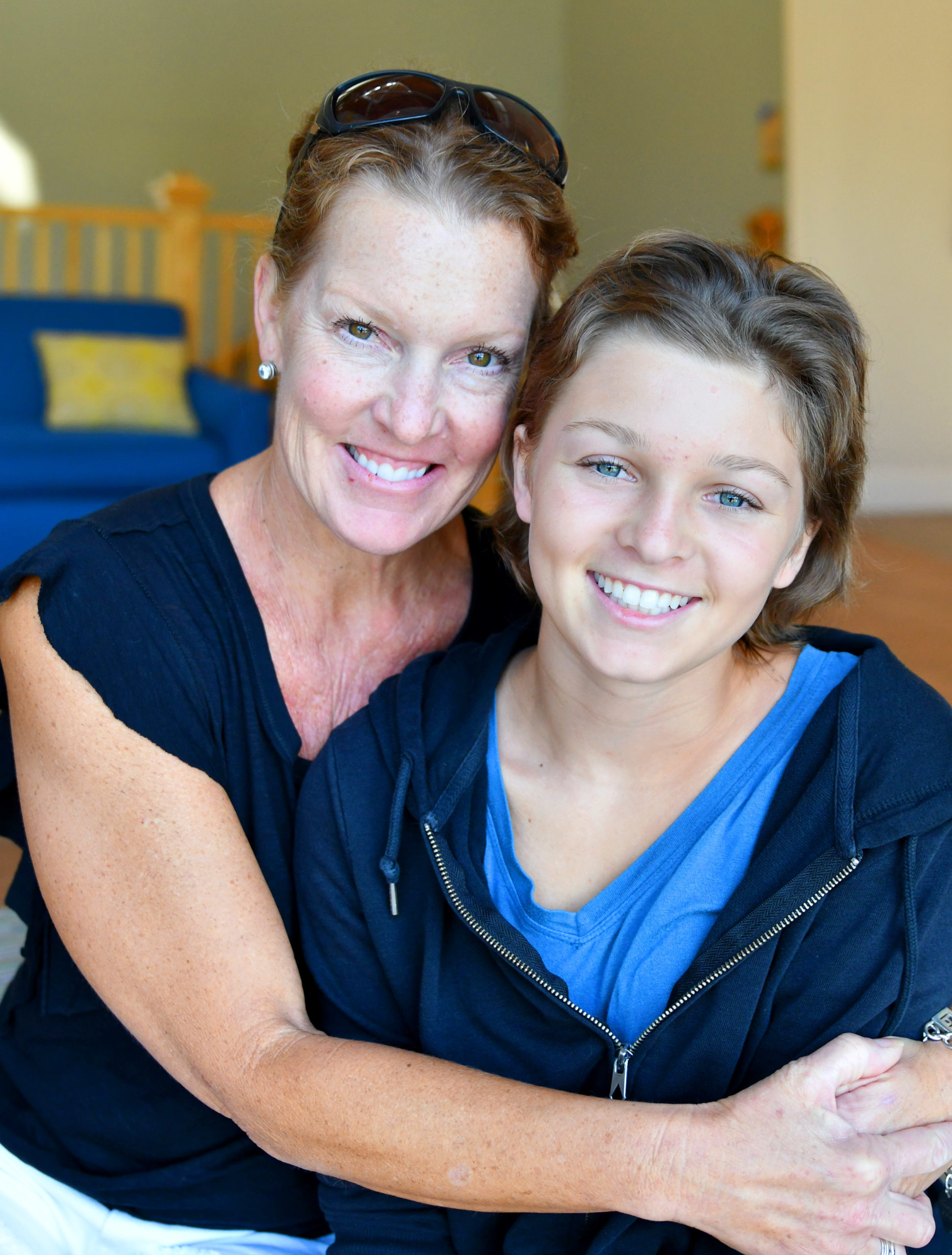 Thanks to you, Parys had plenty of friends to spend time with during her many months at The Inn and plenty of activities to participate in that made even tough days fun. Parys especially loved the cooking activities and helping Children's Inn staff set up parties for the residents.
But her favorite memory of her time at The Inn was an outing to the Cheesecake Factory followed by a dazzling Cirque du Soleil show – all made possible by caring supporters like you.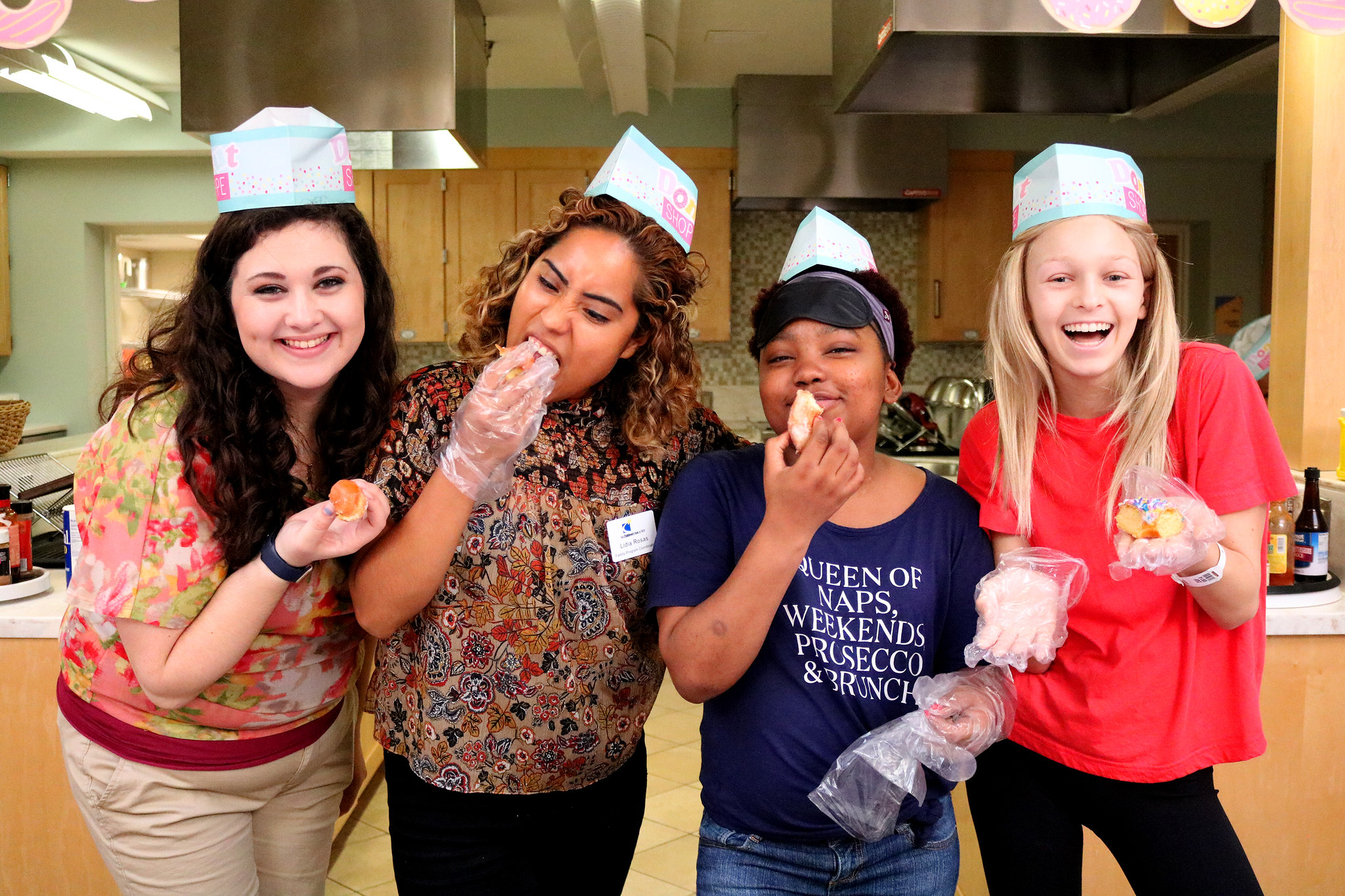 Parys' biggest worry through it all? Losing her hair due to the chemotherapy she needed to wipe out her immune system in preparation for the transplant.
When Parys did end up losing her hair, Inn community partner Progressions Salon & Spa, an award-winning salon and spa in North Bethesda, Maryland, stepped in to provide her with a stylish transition haircut. Later, the salon helped her learn to style and care for a wig she wore until her hair grew back.
But best of all, the expert medical care Parys received at the NIH Clinical Center helped her get a second chance at life. Now 14, Parys is approaching the two-year anniversary of her lifesaving transplant on March 15, when the family will be back at The Children's Inn for follow-up medical appointments at NIH. Parys now has a new, functioning immune system and no trace of the immune deficiency that could have ended her life early.
"Coming up on two years, she has only had three colds since," Jeannie says. "We are super grateful and are just extremely lucky where she is at. We just want to keep her getting healthier and better."
Parys and her mom are thankful to their doctors, The Children's Inn and supporters like you for giving Parys the chance at living a full and healthful life.
"Thank you for bringing us in and letting us feel comfortable in knowing that we're safe here and that we have a home and something to look forward to," Parys says. "You just feel good here."
Parys is one of more than 1,500 children and families who depend on you and The Children's Inn every year to provide them with "a place like home" during the most difficult times of their lives. Your support allows Parys and families like hers to stay comfortably at The Children's Inn so they can focus on what matters most – their children's health and the medical care they need. Thanks to caring donors like you, our families never have to worry about paying for lodging, food or finding activities to occupy their time. Your donations to The Children's Inn make childhood possible despite serious illness.
Stay Up To Date
on how The Children's Inn is creating 'A Place Like Home'