A Dream Come True for Olivia, an Undiagnosed 7-Year-Old
Olivia Morgan, 7, and her family have been coming to The Inn from Bistow, Oklahoma annually for the past four years. At four months old, Olivia started experiencing painful rashes, severe joint pain, and high fevers. In search of a diagnosis, Olivia was referred to specialists across the country, and endured dozens of diagnostic tests, including painful bone marrow biopsies.
When Olivia was almost 2, her parents discovered a pediatric rheumatologist at Oklahoma Children's Hospital who had attended a seminar where Dr. Raphaela Goldbach-Mansky from the National Institute of Arthritis and Musculoskeletal and Skin Diseases (NIAMS) spoke about chronic atypical neutrophilic dermatosis with lipodystrophy and elevated temperature (CANDLE) syndrome. Since Olivia's symptoms were similar to what Dr. Goldbach-Mansky described, she was invited to be a part of that research study. Although doctors at the National Institutes of Health discovered that Olivia did not have CANDLE Syndrome. There is yet to be a definite diagnosis for Olivia, but her family is hopeful about what medical discoveries lie ahead.
"My husband is a high school teacher and coach, and I work as a school speech pathologist, so the fact that we are able to stay at The Inn for free is such a blessing. It's one less thing for us to worry about," says Olivia's mom, Jennifer. In addition to Olivia, the Morgan's have three other daughters—their oldest is 9, and they have 5-year-old twins.
"After a long day of doctor's appointments, blood work and biopsies, the chance to come back and relax at The Inn is a huge deal," says Jennifer. "Along with the comfort we find staying at The Inn, we get to meet and visit with other families going through the same circumstances, and we feel encouraged knowing we are not alone. It makes our issues seem a little more normal, realizing we are not the only ones dealing with the worry and stress of a sick child. And Olivia gets to meet and play with other kids who are seriously ill. I love that she can feel normal on our visits here, even though her medical issues are far from normal," says Jennifer.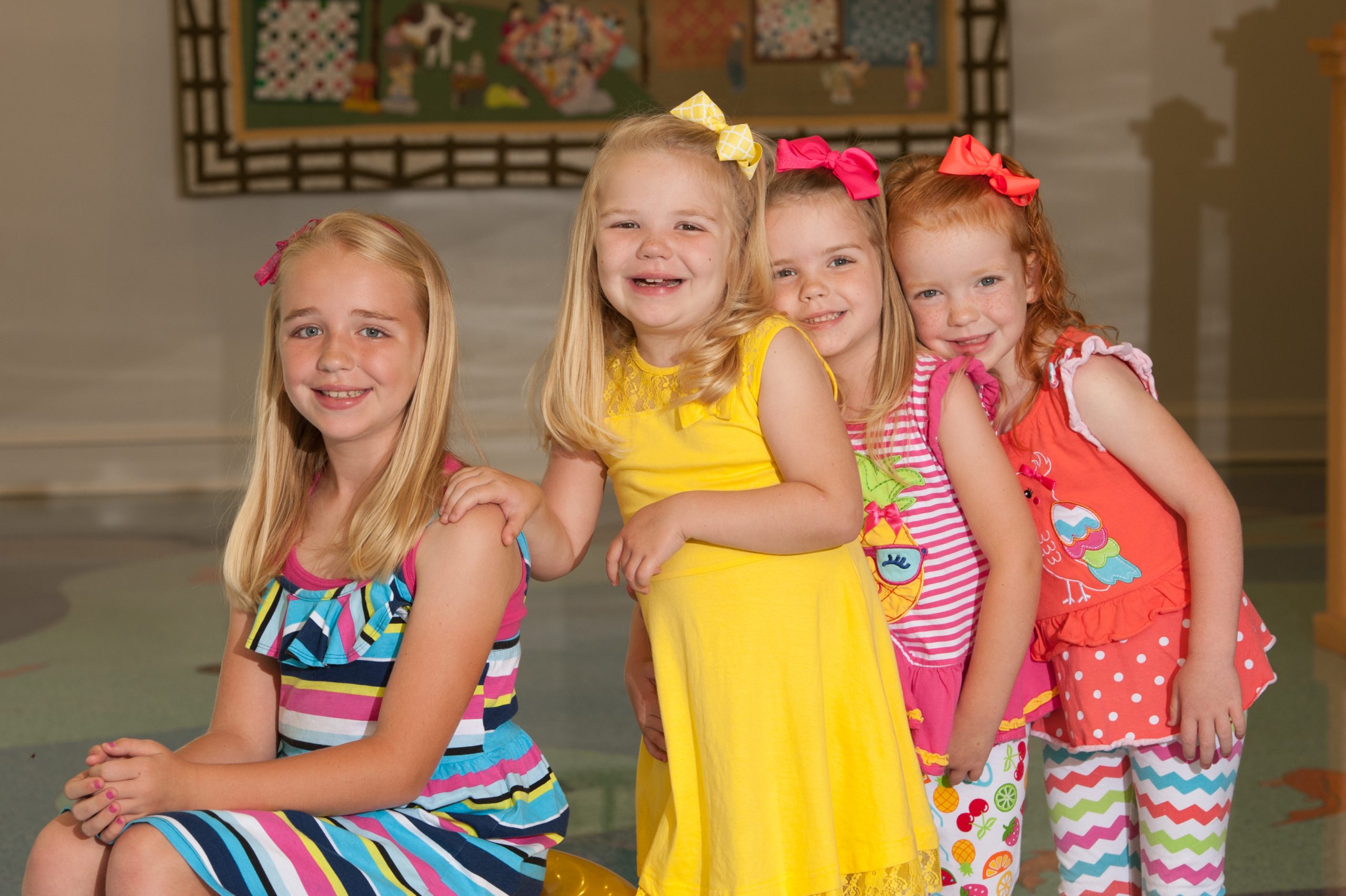 Olivia's favorite part about staying at The Inn is the "Thoughtful Treasure" that she finds in her mailbox every morning. She also loves to read and enjoys borrowing books from The Inn's Book Nook.
"The Playground's tricycle path, putting green, and dolphin toy are just a few of the things that help it feel a little more like home and allow her to get her mind off of her illness and treatment she's been receiving," adds her father, Matt. "The Inn is truly a dream come true for our girls."
Stay Up To Date
on how The Children's Inn is creating 'A Place Like Home'