NETE Determined to Help Seriously Ill Children
NETE
provides digital advisory, technology, health, and research services focused on federal government agencies and institutions. NETE's commitment to community involvement and its dedication to social responsibility has made it one of The Children's Inn's most prominent supporters.
NETE has made its mark on The Inn, and The Inn has made its mark on NETE. NETE employees can be found devoting their free time volunteering to serve a family dinner for Inn residents a couple times a year. They decorate The Inn's large communal dining room, cook a delicious meal for up to 100 Inn residents, and stay late to chat with families and clean up. For the last two years, Inn residents have had fun making their mark on NETE's McLean, VA offices at holiday time by painting the office's floor-to-ceiling windows with colorful scenes of snowmen, penguins, and more.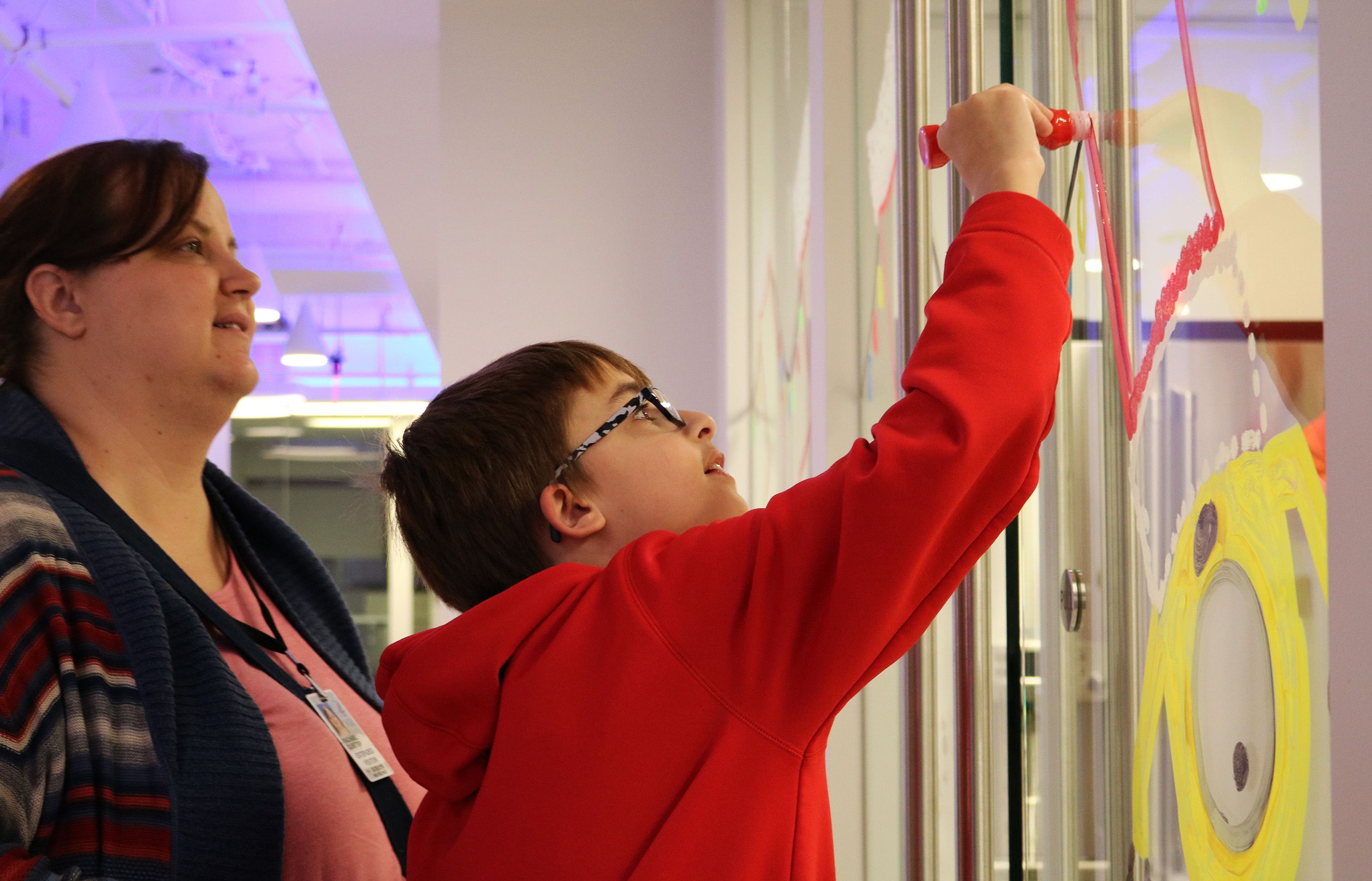 This spring, NETE will sponsor The Inn's An Evening For Hope gala for the fifth time. New to this year's event is an exclusive $75,000 platinum-level sponsorship. When NETE managing director, Sandeep Somaiya, heard about the new opportunity he jumped at the chance to have his company fill the top spot.
"Our partnership with The Inn really personifies what we do in a very impactful way," said Somaiya. "At NETE we recognize the importance of our financial support because The Inn is an independent nonprofit organization. It needs resources, and it can only accomplish its mission with support from individuals or organizations like ours."
Somaiya will speak at this year's gala and give remarks on behalf of NETE. This will be his fifth time attending the event alongside his wife and company founder and president, Jolly Vasani.
"What really inspires us during the gala is the enthusiasm in the room. So many people show up to give, to celebrate, and to appreciate The Inn," said Somaiya about An Evening For Hope. "Supporting The Inn is just the right thing to do."
Stay Up To Date
on how The Children's Inn is creating 'A Place Like Home'