Muna Finds New Reasons to Smile
Muna's warm, genuine smile has the power to melt hearts. Her joy for life, her kind and quiet demeanor, and her propensity for rewarding anyone in her presence with her infectious smile have made the 9-year-old countless friends at The Children's Inn and the National Institutes of Health. From children and families, to the staff and volunteers at The Inn, to the doctors, nurses and support staff at the NIH, everyone lights up when Muna smiles.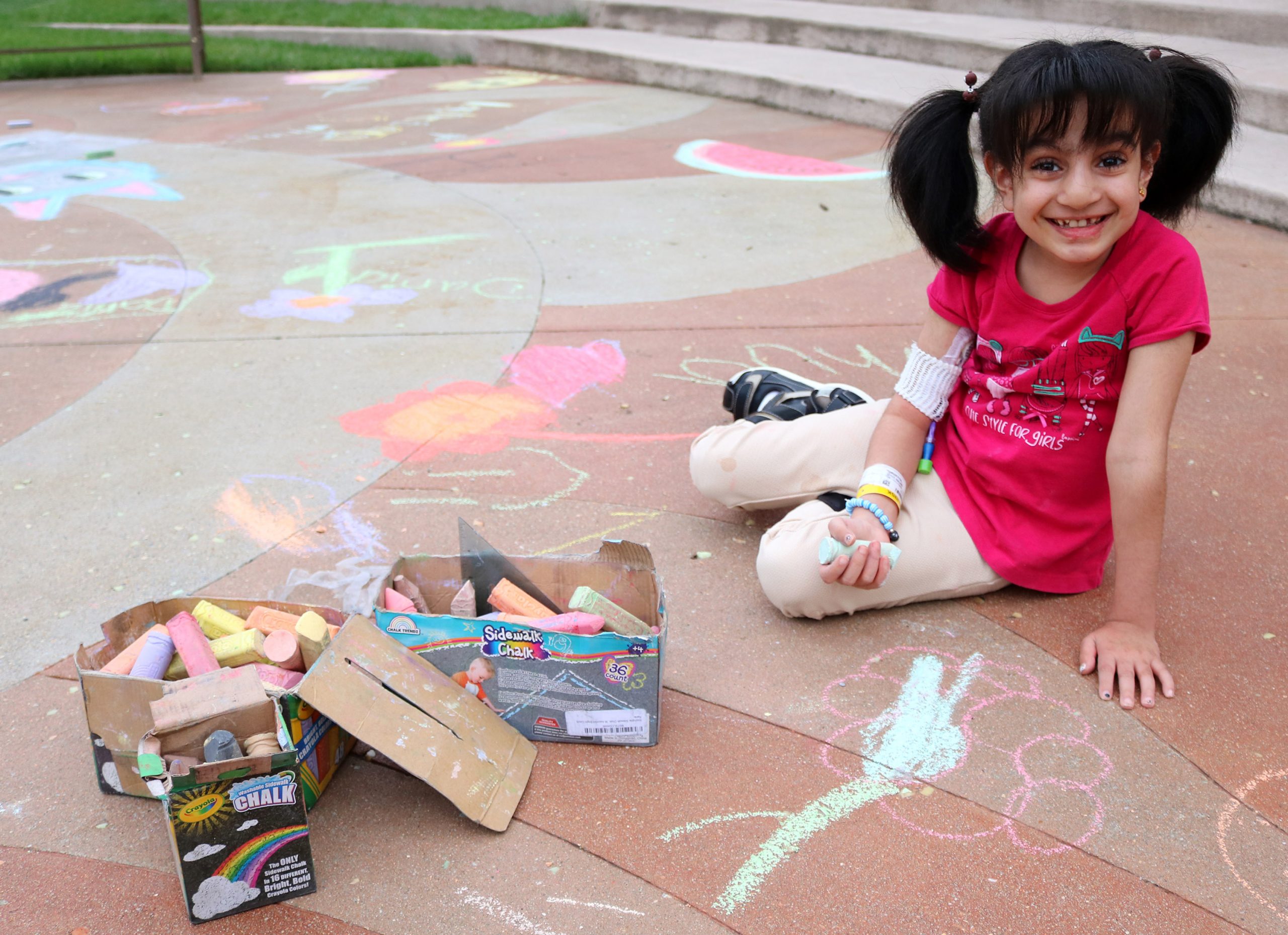 As the disease progresses, it slowly and progressively restricts nerve and muscle functioning, impacting all areas of the body. Hearing and eyesight as well as cognitive functioning may also be impacted. Life expectancy typically does not surpass young adulthood.
"From Oman to the US is around 14 hours – that is a long trip," Muna's dad says. "But for Muna to look for hope – to improve her condition – she deserves that. That is why we are here at the NIH."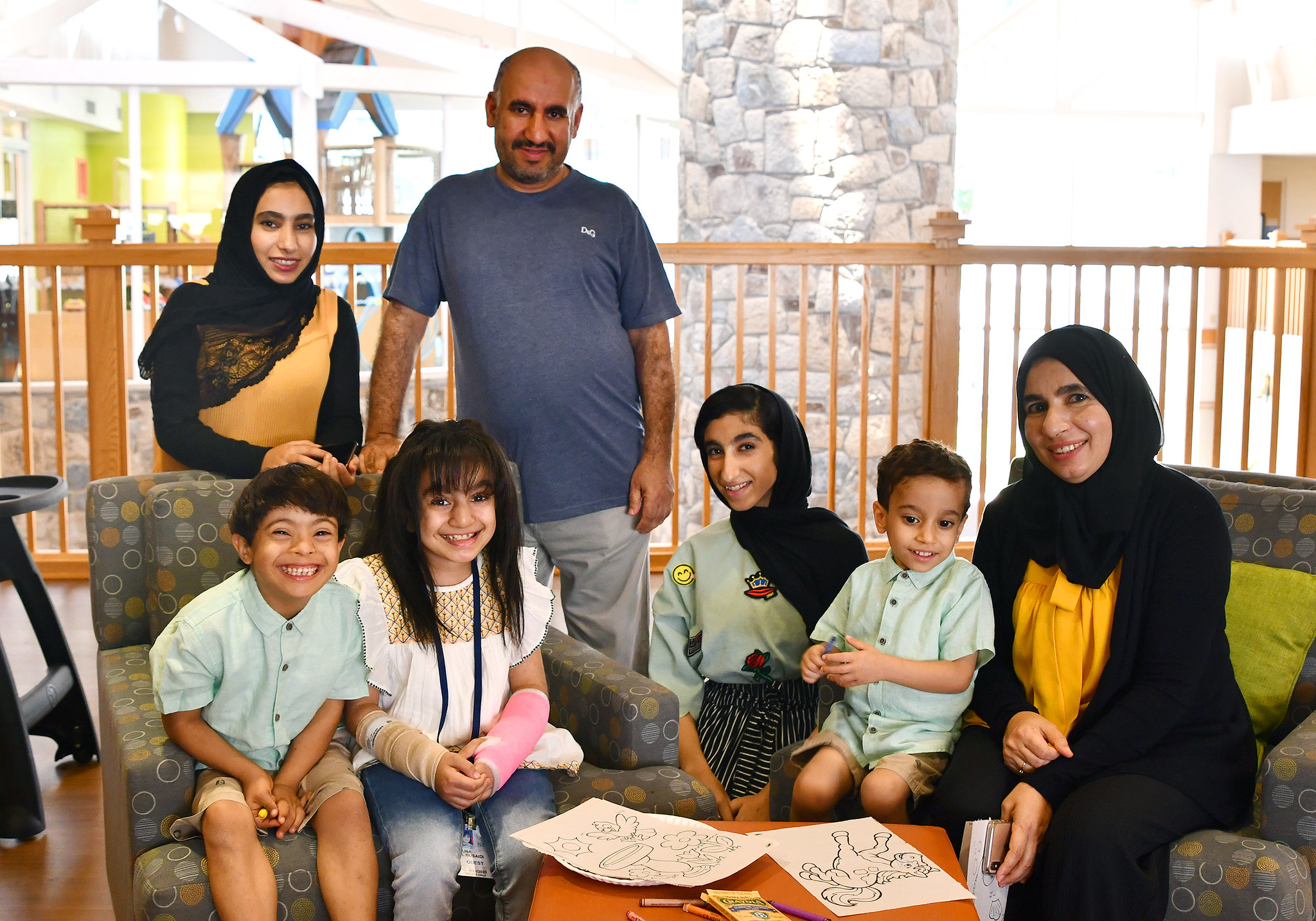 In the summer of 2018, doctors at the NIH Clinical Center, the world's largest hospital dedicated solely to clinical research, injected Muna's spinal fluid with healthy copies of the GAN gene – the gene that, when defective, causes Muna's devastating disease. Her doctors hope to be able to replace the missing protein that her nerves need to function properly and, thereby, slow down disease progression.
"We are trying a first-in-human therapeutic approach to inject the healthy version of the defective gene into children with giant axonal neuropathy," says Dr. Carsten Bönnemann, a senior investigator at NINDS, and chief of the Neuromuscular and Neurogenetic Disorders of Childhood Section. "We do that by using an engineered virus to serve as an envelope to carry the gene to the child's nervous system. There is no other treatment approach for this disease. It's also a first for gene therapy because this is a new approach to try to deliver genes to the nervous system."
Muna and her family have spent nearly four months at The Inn so far, and return regularly. During Muna's visits, doctors look for signs that her disease has stabilized. They check her blood, muscle strength, nerve functioning and observe her ability to walk, see and speak. While it will take time to determine whether the gene transfer therapy is working, preliminary data look promising.
That's the life-changing research conducted at the NIH Clinical Center – the kind of research that is Muna's only chance at slowing down her disease. By supporting The Children's Inn, you help make Muna's participation in this groundbreaking trial possible by providing her family with a welcoming, supportive "place like home." But you do even more.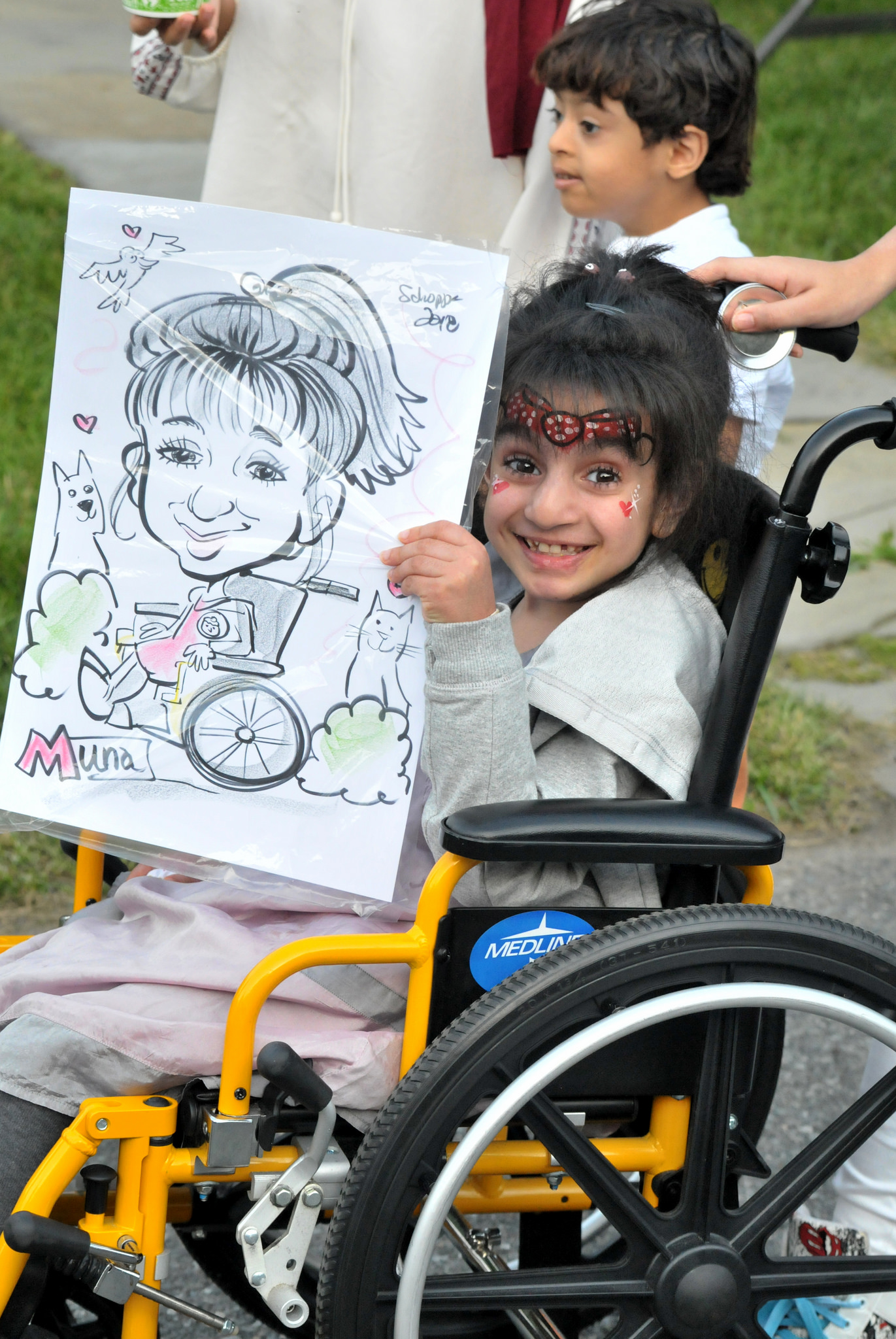 Your support makes additional comforts possible that emphasize well-being, including nutritious meals, caregiver support programs and family outings, grocery gift cards, educational support and children's activities. By giving to The Inn's INNrichment Fund, you also support Muna's therapeutic needs.
"When we reached The Children's Inn, yes, we found that this is our second home," Muna's mom beams. "There's everything available here at The Children's Inn. For example, she [Muna] started learning piano here. This is one of the things that physical therapy advised because it keeps practicing her fingers."
Thank you for making this and more possible for Muna, and for giving her countless reasons to smile throughout her treatment and follow-up visits!
"When she is here at The Children's Inn, we feel that she is more healthy," Muna's mom says. "She's more active, more happy. She feels that she can do everything. She's walking longer distances; she's doing a lot of things – activities that are sometimes difficult to do at home."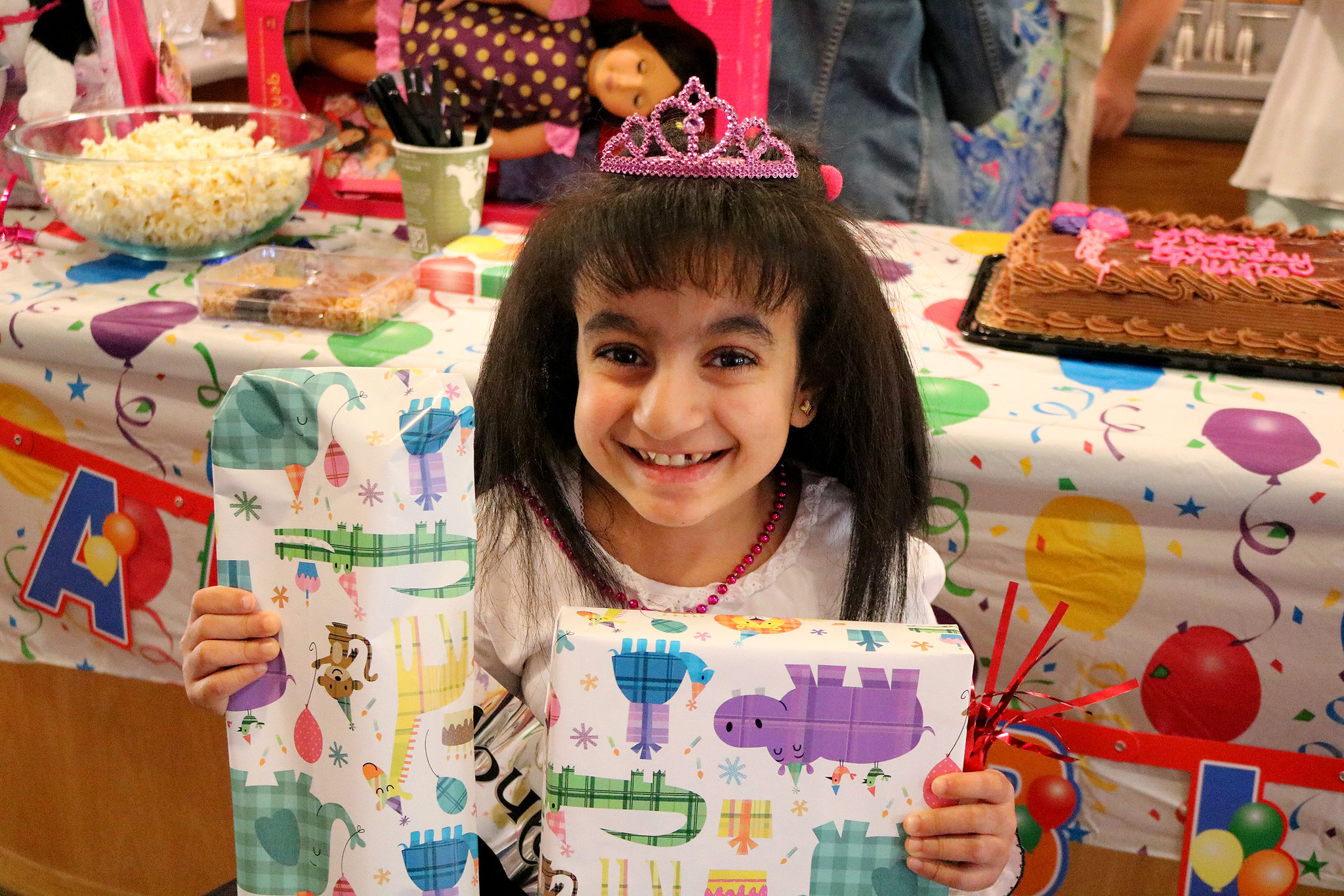 Every dollar you give helps families like Muna's stay comfortably at The Children's Inn, so they can focus on what matters most – their children's health and the medical care they need. Thanks to caring donors like you, our families never have to worry about paying for lodging, food or finding activities that bring them joy. Your donations to The Children's Inn make childhood possible today and a cure possible tomorrow. Thank you!
Stay Up To Date
on how The Children's Inn is creating 'A Place Like Home'