The Courage and Fighting Spirit of Travis
Travis first came to the National Institutes of Health and The Children's Inn during the winter of 2014. The weather was bleak. It was that time of the year when a smack of cold air to the face was all too common. The task: take part in a clinical research study meant to save his life from a genetic condition known as neurofibromatosis type 1 (NF1). This was his second clinical trial in a medical journey chock-full with highs and lows and memorable cross-country trips for doctor visits. Accompanied by his mother Kelly, he made the journey from Salt Lake City, Utah.
Defined by the National Institute of Neurological Disorders and Stroke, NF1 is a medical disorder involving the development of tumors that affect the brain, spinal cord, and nerves that send signals to all parts of the body. For Travis, participation in an NIH clinical research study meant treatment aimed at shrinking or slowing down his plexiform neurofibroma tumors, a long, 'deep' tumor running from his lower spine, down across his hip to below his knee.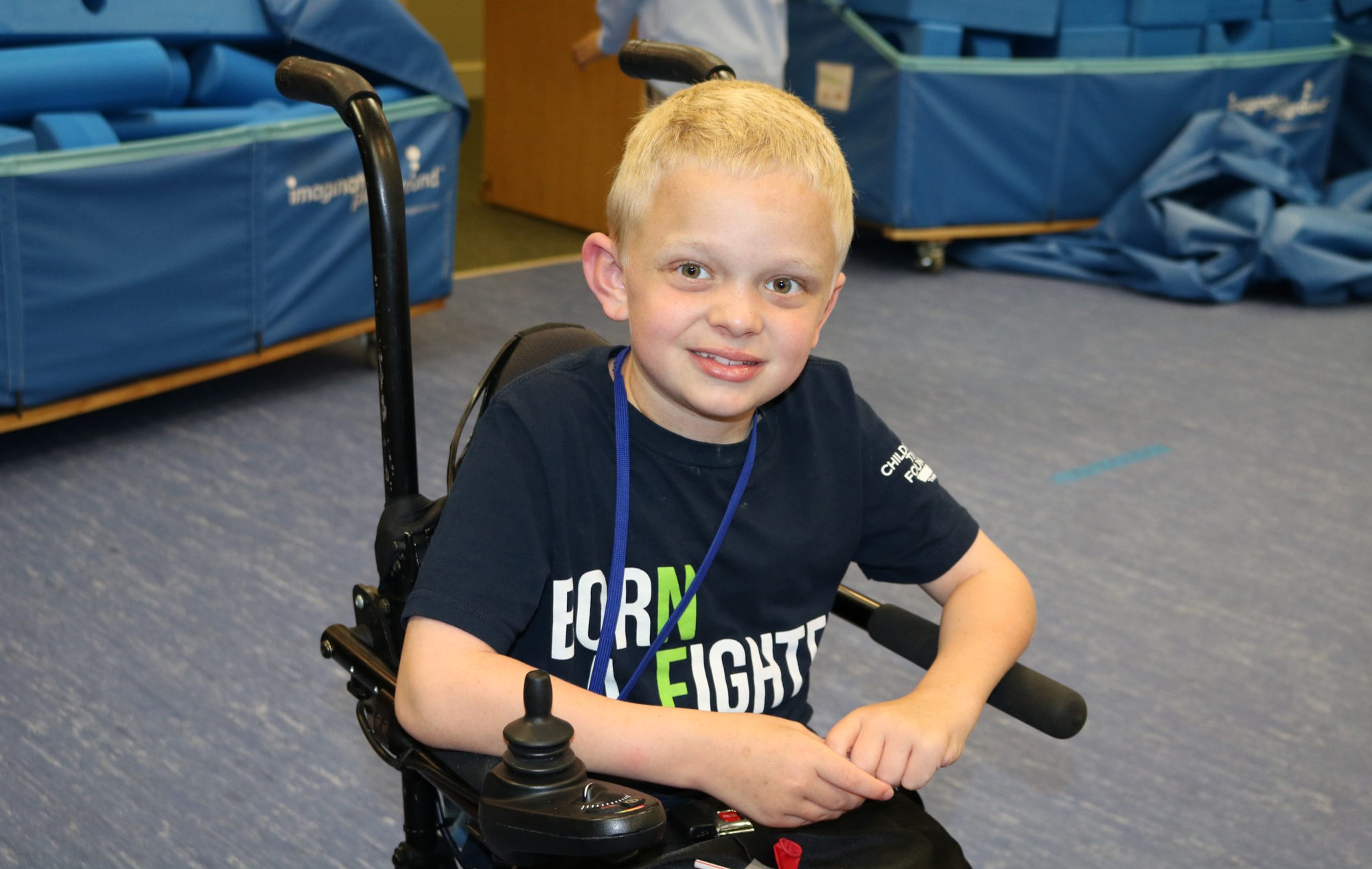 From Travis' appearance and upbeat attitude, you'd never believe that inside his body, many things are wrong. His bones were prone to breaking. He also has lower back pain from constant nerve irritation across his spine. There are some visible signs as well, such as "café au lait," brownish spots on his skin.
Last fall, Travis experienced his third femur fracture during physical therapy. Anticipating recovery, he was prescribed to wear a full leg cast. Despite surgery that screwed the bones together, the healing never came. In the spring of this year, Travis made the brave decision to undergo hip disarticulation. This procedure amputated his entire left leg, which was then donated to research facilities across the country and the NIH. He now sports his first prosthetic limb and is learning how to walk with his 'new' leg.
At The Inn, Travis found solitude, refuge, and fun by participating in a variety of activities, such as bingo nights, outings to the Washington Nationals Park, impromptu picnics and, of course, quality snuggle time with Zilly, The Inn's therapy dog. Like some of us, he also developed a liking for the luscious baked goodies courtesy of Georgetown Cupcakes. Travis and his mom Kelly also connected with their fellow Inn families, talking about their shared experiences and, together, finding optimism through common ground.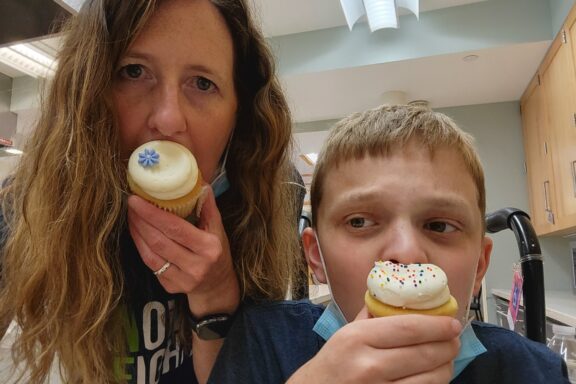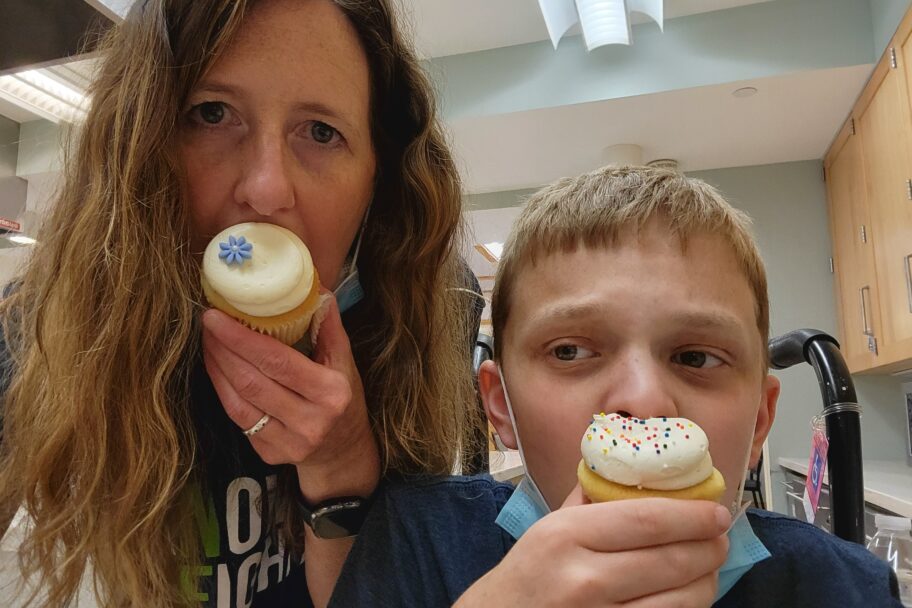 In his own words, Travis expresses his gratitude towards The Inn and its welcoming staff. He says that The Inn's encouraging, calm atmosphere helps him forget about the 'medical stuff' as though it were a dot of aspiration in the midst of difficulty.
Today marked Travis's sixth year as a participant in an NIH clinical trial. His pioneering perseverance persists, his smile effervescent as always, and his courage continues to inspire everyone who's been privileged by his presence.
Stay Up To Date
on how The Children's Inn is creating 'A Place Like Home'