Sophia's Journey
Sophia's most significant childhood memories took place in a Dallas hospital. At the age of ten, her kidney was removed, the result of a massive tumor. Local doctors tried but could not identify the cause of Sophia's condition, in fact, they had never seen anything quite like it. During the medical team's search for answers, Sophia's lab work was sent to hospitals across the United States. Sophia's family soon received the recommendation they should reach out to the National Institutes of Health (NIH). At age eleven, the NIH became a vital part of Sophia's medical journey — and one that led her to The Children's Inn.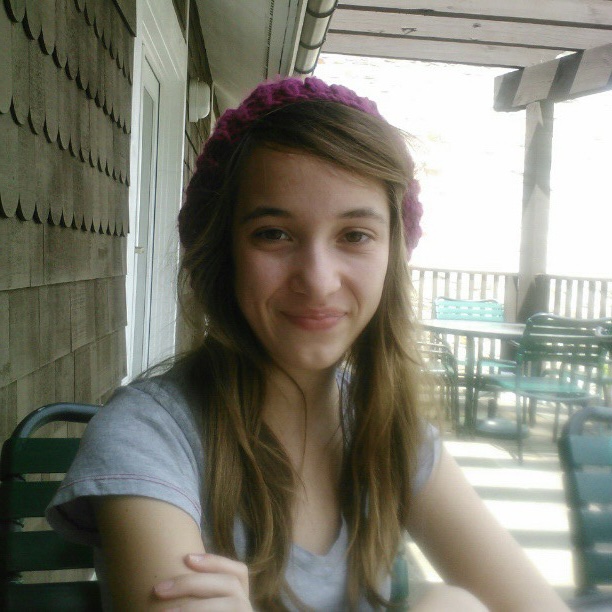 In a confident tone, Sophia, now twenty one years old, recently reminisced about how excited she was the day she left home to travel to a new destination: the NIH in Bethesda, Maryland. The possibility of finding an answer to her medical mystery was exhilarating and the idea of visiting the nation's capital seemed like an adventure. Accompanied by her mother, Lisa, and filled with a sense of hope, the duo made the trip north.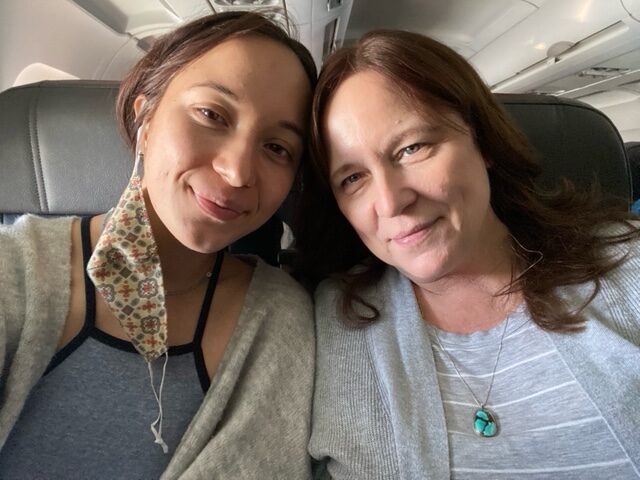 Sophia and Lisa traveling to The Inn
Sophia participated in multiple rounds of genetic testing at the NIH Clinical Center. Her medical team soon discovered she had hereditary leiomyomatosis as well as renal cell cancer, otherwise known as HLRCC. The NIH describes this diagnosis as a disorder in which individuals tend to develop non-cancerous tumors arising from smooth skin and the condition also increases the risk of kidney cancer. While this news was disappointing, Sophia and her mother finally had an answer, and the diagnosis led to a starting point.
While being treated at the NIH, Sophia stayed at The Children's Inn, a place she found synonymous with warmth, comfort, and optimism. "When I walked into The Inn for the first time, I was awestruck," Sophia expressed with a big smile. "It was exciting, I felt like a little celebrity. I checked my mailbox every day to find fun toys and special gifts." Additionally, Sophia fondly remembered her favorite Inn activity: bingo nights including great prizes!
"The Inn has provided happy memories and I am immensely grateful," says her mother, Lisa. "The Children's Inn is a place where we feel at home, where we feel comfortable and where all of our needs are met."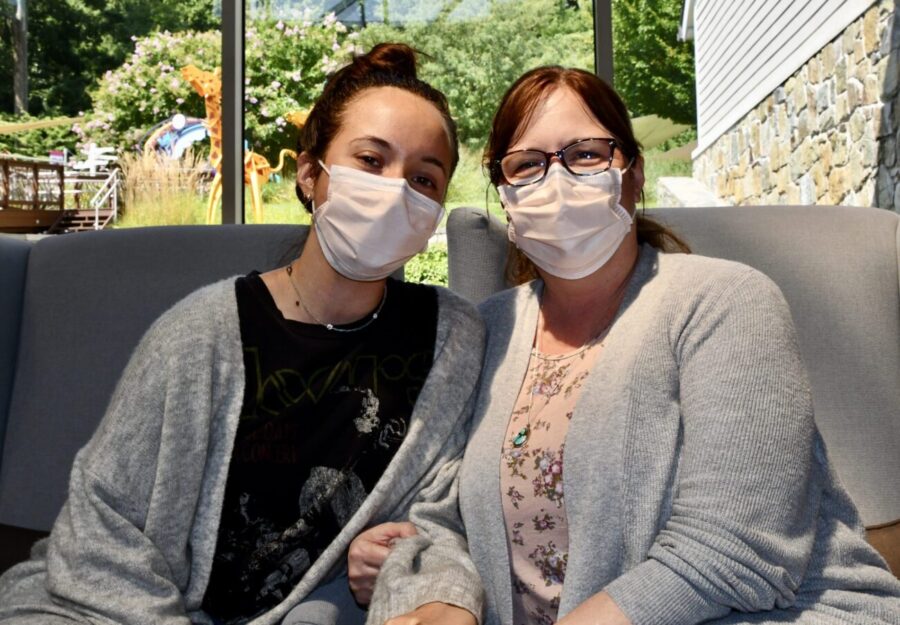 Sophia and Lisa at The Inn
It's been more than a decade since Sophia first came to The Children's Inn. Although her medical journey continues, Sophia remains happy she has "a place like home" at The Inn, whenever she needs it. Sophia visited The Inn last summer – and reports, when she stays at The Inn, she still feels like a celebrity!
Stay Up To Date
on how The Children's Inn is creating 'A Place Like Home'