Meet Inn Resident Zach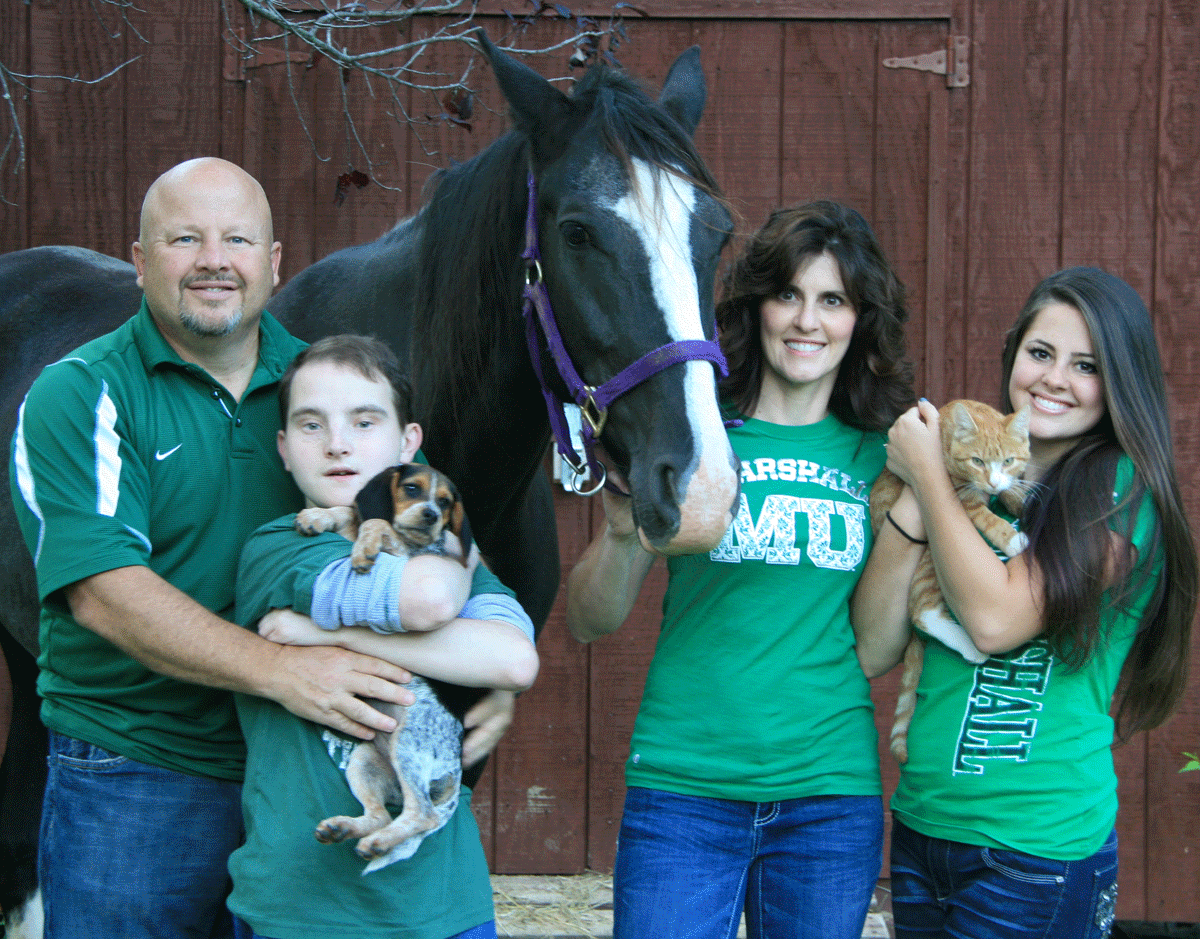 Seventeen-year-old Zachary has been coming to the NIH for the past three years for treatment of a rare chromosomal disorder that causes tumors in the heart, endocrine glands, skin, and nerves.
His parents noticed symptoms immediately after he was born, but it took years of visits to hospitals in several cities, and for the field of genetic testing to advance before doctors could reach a diagnosis of Carney Complex. The family lives in rural Ohio, and at one point were driving to Columbus—a three-hour trip—several times a month in search of answers. Because of severe reflux caused by his condition, Zach experienced permanent lung damage and endured multiple surgeries to remove tumors on his thyroid and adrenal and pituitary glands.
"We were on a quest to find out what was wrong," says his mom, Lisa. She joined an online support group, where one of the other moms told her about a study at the NIH that sounded promising. Doctors with the National Human Genome Research Institute (NHGRI) were able to make a more definitive diagnosis and are now monitoring Zach and watching for signs of tumor growth on his heart.
"The staff at The Children's Inn were so welcoming and we felt so cared for," says Lisa. "It's a peaceful, happy place to be after a day of doctors appointments and tests. We left here feeling very touched."
Lisa and her husband, Glenn brought their bicycles with them to explore the local bike paths on their most recent visit, and borrowed a large stroller to take Zach (who has severe scoliosis and delayed motor skills) to the National Zoo. At home in Ohio, Zach likes to watch DVDs and play with his iPad and computer; the family also enjoys hiking with their dogs, fishing, and kayaking. Glenn is a hunter and Lisa has hiked many miles of the Appalachian Trail with a group of other women.
"There are lots of beautiful and peaceful places at The Inn," adds Lisa. "I especially loved sitting [in the Light Tower] by the upstairs window with the prisms."
Stay Up To Date
on how The Children's Inn is creating 'A Place Like Home'