A Proud NIH Partner in Research, Children's Inn Resident Autumn, 9, Helps Bring About First Treatment for Tumor Disorder NF1
Ultrasounds revealed there was something unusual about baby Autumn's face. But doctors didn't know what.
"She was born – I'm so happy," Autumn's mom remembers. "And I can tell the nurses are a little concerned; they kind of take her to the side, and in the end, they say, 'We don't really know what's wrong, but something is.'"
A neurologist eventually provided the answer: the baby girl's facial swelling was caused by a growing, inoperable tumor due to an untreatable genetic disease called neurofibromatosis type 1 (NF1). A clinical trial conducted by the National Cancer Institute provided hope.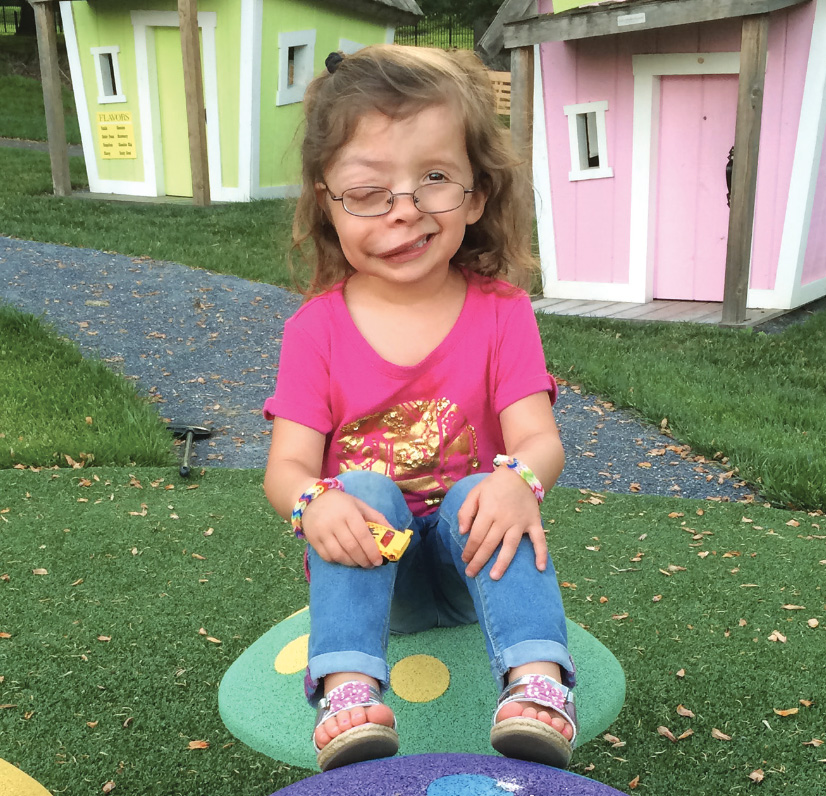 A younger Autumn enjoying The Inn's playground
Kansas had always been home to Lindsay and her family. Autumn and her mom soon found a second home at The Children's Inn at NIH, where a supportive atmosphere and plenty of fun activities have kept Autumn looking forward to every one of her more than 30 NIH appointments so far.
Autumn has participated in several clinical research studies taking place on the NIH campus in Bethesda, Maryland. Once she had joined her current trial to test her tumors' response to the medication selumetinib, Autumn's family quickly saw results.
"When she was started on the MEK inhibitor, she had a nice shrinkage," says Brigitte Widemann, M.D., principal investigator of the study, and chief of the National Cancer Institute's Pediatric Oncology Branch at the Center for Cancer Research. "Her tumor became smaller, and her facial tumor was less disfiguring."
Autumn's tumor caused serious glaucoma in her right eye, requiring multiple surgeries. It also caused significant facial disfigurement.
Autumn's family had hoped that the trial drug could reign in the little girl's tumor. But it ended up growing again – too much to stay on the trial.
Within the year Autumn was off the trial, her NCI doctors adjusted the protocol requirements. This allowed children like Autumn who, although they did not experience sustained tumor shrinkage, had seen clear benefits from taking the trial medication, including no new tumor growth.
"Dr. Widemann has been her doctor since she was 2 years old," Autumn's mom, Lindsay, says. "We really feel like we have an advocate here that's fighting for not just NF1 but Autumn specifically."
"Until now, no effective medical therapies have existed for children with NF1 and plexiform neurofibromas, and it's been a long journey to find a drug that can help them," Widemann says. "While this is not yet a cure, this treatment is shrinking tumors and it's making children feel better and have a better quality of life."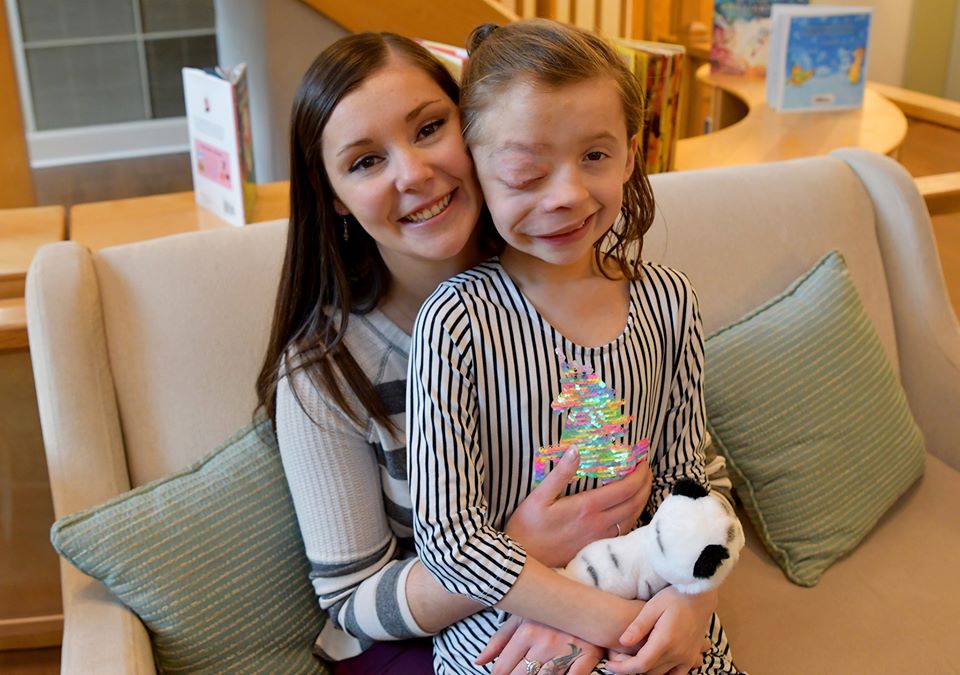 Data from the NCI phase 2 trial Autumn has been participating in show approximately 70% of participants achieved tumor shrinkage greater than 20% and that most maintained the shrinkage for more than one year.
Although Autumn's tumor regrew after it had shrunk, the trial drug continues to be Autumn's best hope to stop her tumor from growing.
"When she's [Autumn] not on the medicine, her tumor grows dramatically," Autumn's mom, Lindsay, says. "So, when she is on the medicine, even if it's not shrinking a ton, at least it's stable."
Even though selumetinib received FDA approval on April 10, 2020, Autumn will continue to visit The Inn over the next five years to assess the medication's long-term safety.
The Children's Inn will provide Autumn and the many other children with NF1 with a place like home for as long and often as needed so they can continue to participate in this important research. However, during the coronavirus outbreak, children like Autumn, who can participate in trials virtually, will not be traveling to The Inn.
"Right now, Autumn is so sad that she's not coming up to visit this May," Autumn's mom says, referring to a canceled appointment due to the coronavirus crisis. "She is going to miss everyone. We are meeting with her team over video conference to chat and go over pill journals, but she will not have her regular exams or MRI to revisit the volumes of her tumor."
Autumn and her mom are hopeful they can return The Children's Inn later this year.
"I know Autumn feels good about being here [at The Inn] because she knows she's not different here," her mom says. "Sometimes, back at home, I think that she does feel a lot different. Thank you to everyone at The Children's Inn who has been fully supportive of us!"
Stay Up To Date
on how The Children's Inn is creating 'A Place Like Home'