Santa and Mrs. Claus Police Motorcade Draws Wild Cheers from Children's Inn Residents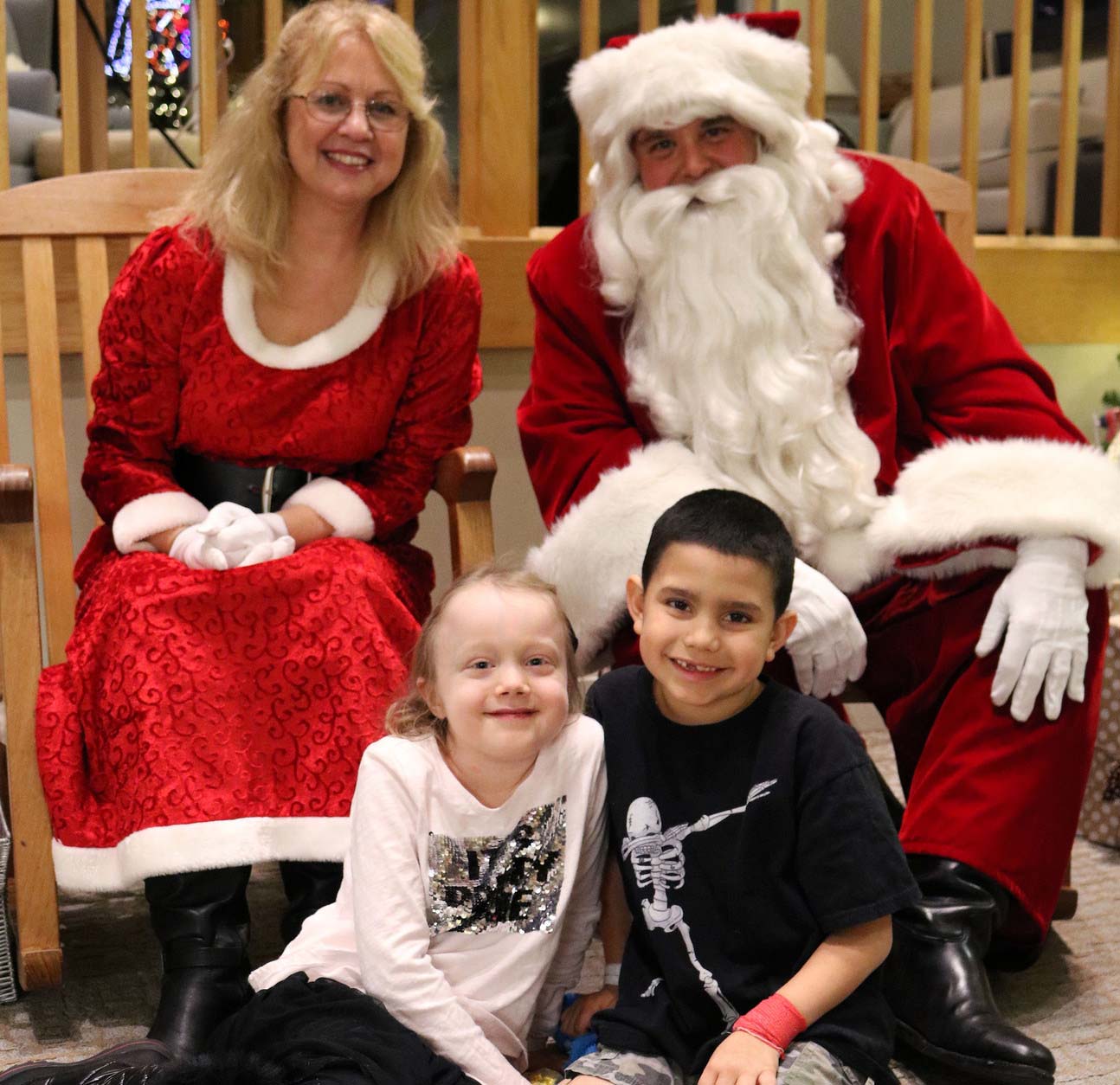 MCPD Santa and Mrs. Clause visit The Children's Inn
Loud whooping, cheering and clapping from about 50 families gathered outside The Children's Inn at NIH greeted Santa Claus and Mrs. Claus, escorted by about 30 motor officers from the Montgomery County Police Department as they drove up to The Inn with sirens blaring.
"Hello, hello, it's so good to see you guys," Santa, a.k.a. MCPD Officer Robert Ladany, greeted Inn residents after stepping off his Harley Davidson. "I'm so excited to be here at The Inn. It's such a special place. You all are such awesome boys and girls; we really like to come down here to see you guys. So we're going to have some fun tonight!"
Inn resident Aliz Valeria Nieves, 7, of Conjunto, Venezuela, and her mom braved the cold with other Inn residents to catch a glimpse of St. Nick, even though the little girl's health did not permit her to stay to talk to Santa. And 7-year-old Jordan Larocco, a bubbly boy from Arizona, ran up to Santa to give him a big welcome hug.
Before ushering everyone into the warmth of The Inn, Santa had one more message for the gathered boys and girls: "I want to tell you just this before the guys on the motorcycle get here – they love to wrap gifts," he said, hushing his voice. "You know what else they love? They love to get their faces painted. They love to do crafts. Now, they like to play like they are tough guys, but they got big hearts. Have some fun with them!"
Inside The Inn, Santa and Mrs. Claus took photos with Inn residents, talked to them about their holiday wishes and shared words of encouragement and hope with each, while Montgomery County police motor elves painted residents' faces and had their own faces painted. Officers also assembled tree ornaments with Inn residents and helped children pick out a gift for themselves from Santa's gift shop.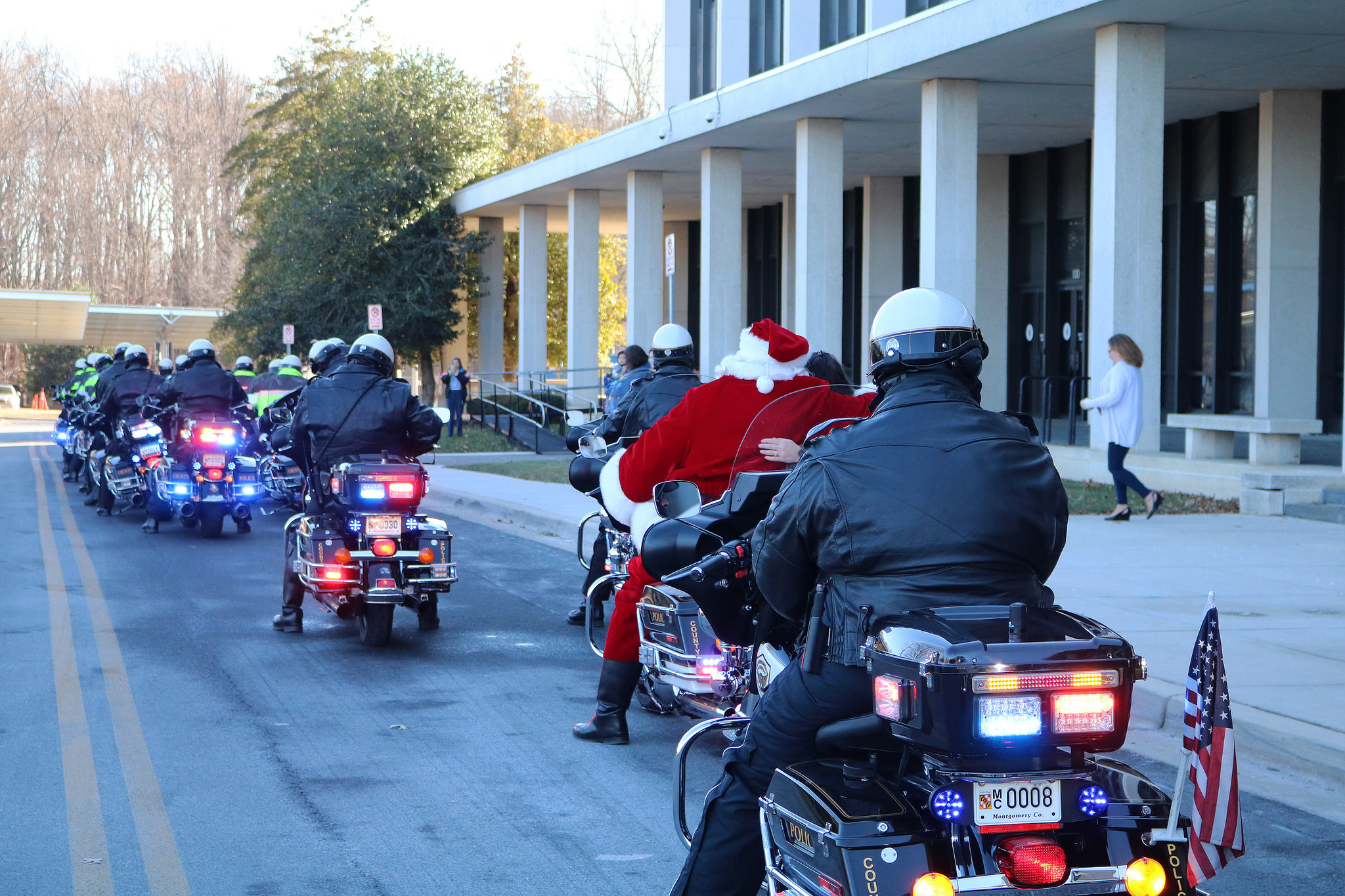 Montgomery County Police Department Police Department motorcade ride with Santa Clause
"The officers bring so much joy to our children and their families – the Santa Ride is something everyone at The Inn very much looks forward to," said Laura King, The Inn's senior director of volunteers and community outreach. "We're so grateful MCPD continues this tradition with us year after year and that Officer Robert Ladany and his wife, Jackie, fill the roles of Santa and Mrs. Claus for us for more than 10 years now!"
Stay Up To Date
on how The Children's Inn is creating 'A Place Like Home'