Matthew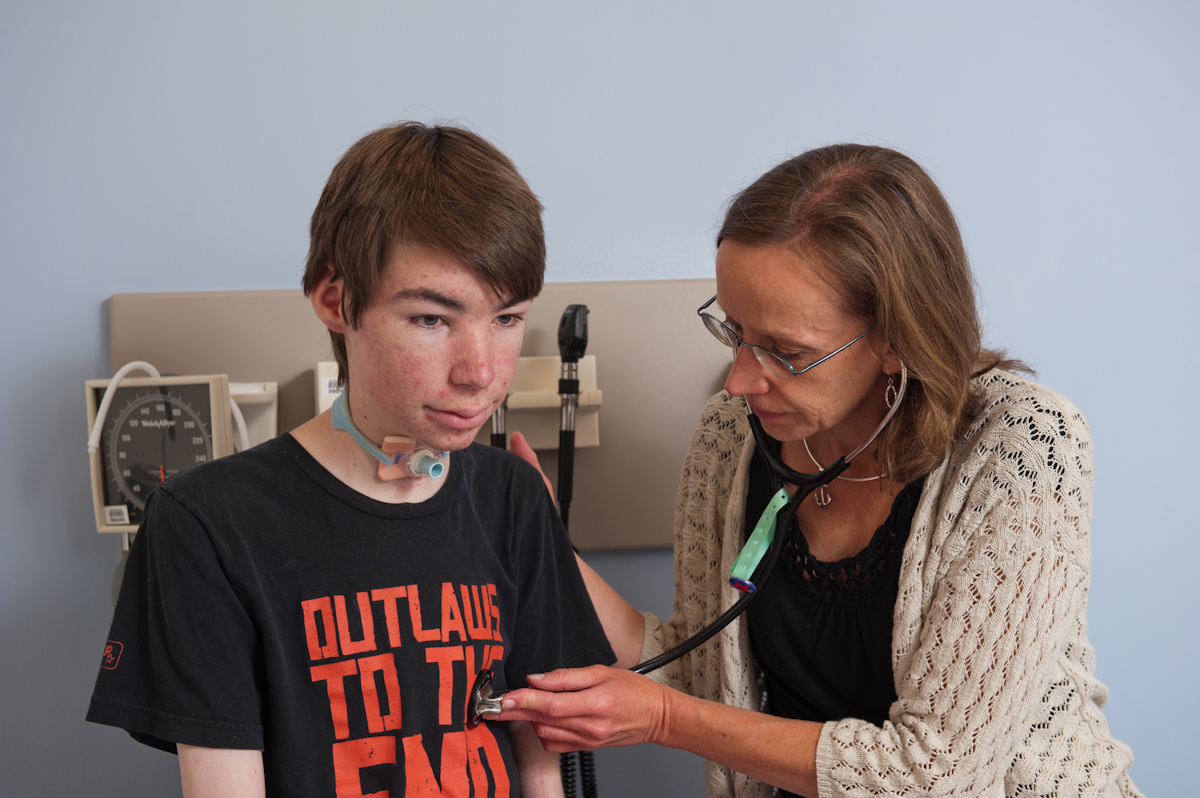 Steve and Matthew from Victoria, Australia have found a second home at The Children's Inn and a squadron of supporters among the NIH and Bethesda Chevy Chase Rescue Squad firefighters. Steve, a volunteer firefighter back home, and his son, Matthew have been coming to The Inn since 2009. During their initial ten-week stay, they were treated as family, invited to weekly dinners at the NIH Fire Department while staying at The Inn.
"They were fantastic to us," said Steve, who stopped by both departments during their first visit in 2009 to introduce himself. Since then, both the NIH and Bethesda Chevy Chase Rescue Squad have opened their doors and welcomed them as family, he says.
Matthew was 13-years-old when he first left Australia, escorted to the airport in Melbourne by a fleet of fire trucks and rescue vehicles, lights ablaze to wish him luck. He is one of a dozen youngsters in a research study for Medullary Thyroid Carcinoma at the National Cancer Institute.
Doctors in Australia discovered a large tumor in his throat after what was initially diagnosed as acute asthma. Further imaging scans revealed a cancerous mass blocking his windpipe. Doctors told the family it was too risky to remove the tumor. Since then, Matthew has lived with a tracheotomy tube, learning how to clean it and change it on his own.
For the past four years, Matthew and his dad have been coming to The Inn to participate in a research study for his rare cancer; their next trip in January 2014 will be their fourteenth visit. While the tumor still is present, it is smaller and Matthew is more stable and active, even swimming with the tube.
"Before we came to the NIH, we had no options," says Steve. "Doctors gave Matthew 18 to 24 months to live. Without the NIH, Matthew just would not be here."
Steve also credits his son's easy-going, upbeat personality. "His attitude is doing as much good as the drugs," he says.
For Matthew, The Inn has helped him stay positive. "The Inn has atmosphere. It has light,'' Matthew says.
During their visits, the pair often takes time to tour and sightsee around the DC area. They have been to many museums and monuments and enjoy eating at Chili's and Chipotle, which they don't have in Australia. The outings, the camaraderie at The Inn, the visits to the fire departments, are a big boost, Steve says.
"There is no way on the face of this Earth that we would be able to stay as long as we have stayed without The Children's Inn," says Steve. "It feels like home–or as close to home as you can get."

Stay Up To Date
on how The Children's Inn is creating 'A Place Like Home'