Marijka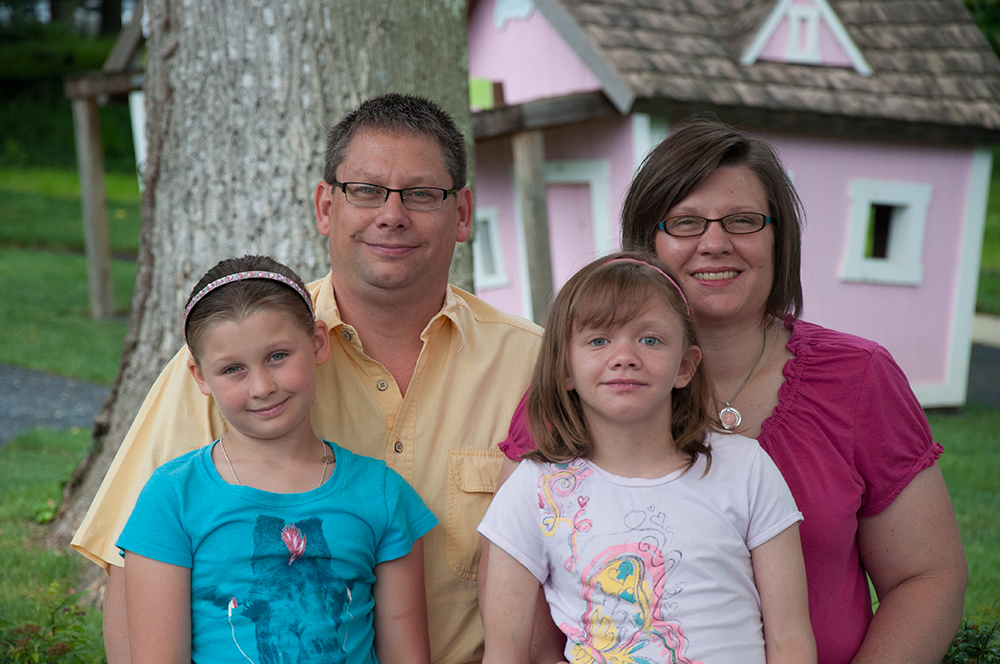 Ten year-old Marijka, from Pella, Iowa, the oldest of Joe and Leisa's four daughters recently wrote her own bio on the family's online community site, called "Carepages:"
"My favorite food is anything that looks like or tastes like or is made of chocolate. I enjoy school very much, just not the work part of it. God made me special in several ways, one of which is that my immune system doesn't work very well. Because of this I can sometimes get sick. I think that getting sick is very boring. My favorite color is purple and I love rainbows of any kind. My life long dream is to be a princess."
Marijka has been in and out of hospitals most of her young life, battling a rare disorder called Job's Syndrome, which affects the immune system and often the bones and teeth. She has endured strokes, brain surgery, meningitis, encephalitis and hydro encephalitis.
"Marijka is a walking, talking miracle; any number of illnesses should have taken her life," says Joe. Despite the pronounced limp on her left side, paralyzed from a stroke at age four, despite her inability to run or jump, Marijka is quick with a smile and a positive word.
"I like when daddy stays overnight at the hospital with me," she says. Her father is often close by her side; he's come so close to losing her. When little Marijka was only four and fell gravely ill, Joe didn't hesitate to "suit up'' at the hospital, putting on scrubs and insisting on carrying his daughter into the operating room for lifesaving surgery. He also remembers insisting that the doctors allow him to lay Marijka on the operating table and hold her hand until the anesthesia had taken hold.
Since Leisa had been pregnant or nursing during Marijka's early hospital treatments, Joe took the lead role at the doctor appointments. Marijka's sister, Metje, 8 often comes along to The Inn while younger sisters Mariel, 4 and Miriam, 3 stay home with their grandparents. "We play games," Marijka says. "Apples to Apples or Trouble," says her sister Metje.
"The Inn is a place to come and just relax," says Leisa. "I'm so happy she can have fun here." For Joe, just being with his girls brings joy: "Marijka is my source of strength," he says. "When you're 10 years old, you've been on medication your entire life, you've had so many blood draws and endured all that she has—often without complaints or tears—how can you not gain strength from her?"
Stay Up To Date
on how The Children's Inn is creating 'A Place Like Home'