Leidos Health Gives Gift of Time and Money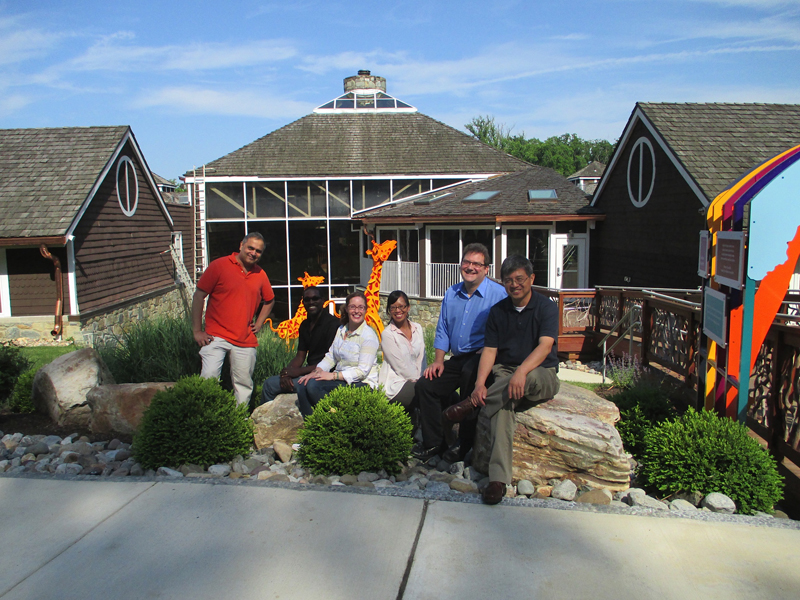 Leidos Health Inc. (formerly Science Applications International Corp. or "SAIC") has had a long-standing relationship with The Children's Inn, and the more than 5,000 members of the Leidos Health team are looking forward to continuing their support in the years ahead. This year's involvement with The Inn was extra special, given Leidos Health's active involvement with the new Playground and Park. Leidos Health donated more than $325,000 and hundreds of volunteer hours to help make this fun space a reality.
After more than a year of construction, the Leidos Health team took great joy in watching Inn residents and their families discover the many features the Playground and Park offers.
"Our relationship with The Inn is a natural and successful fit," says Steve Comber, President of the Health Solutions Group at Leidos Health. "Our scientists and technical personnel work side-by-side with researchers and program staff at the National Institutes of Health every day to help discover the causes of and treatments for diseases. Our employees want to show their appreciation for the amazing work that NIH does for so many people."
Comber adds that the team's continued dedication to The Inn reflects Leidos Health's deep commitment to supporting the NIH mission of advancing biomedical research and discovery, while also supporting The Inn as it makes life more comfortable for children receiving life-saving treatment, and their families.
"We are not only honored by their financial support, but also by the generosity of Leidos Health employees who donate their time to help make The Inn a better place. The support of Leidos Health helps us fulfill our mission," says Inn CEO Kathy Russell.
"We are passionate about helping our customers across the healthcare industry find ways to prevent, diagnose, and treat illnesses," Comber says. "And we are proud to continue our legacy of supporting a healthy future for our families, our communities, and our world."
Stay Up To Date
on how The Children's Inn is creating 'A Place Like Home'