"Kathy's Kids" Benefit from Legacy of Retired CEO Kathy L. Russell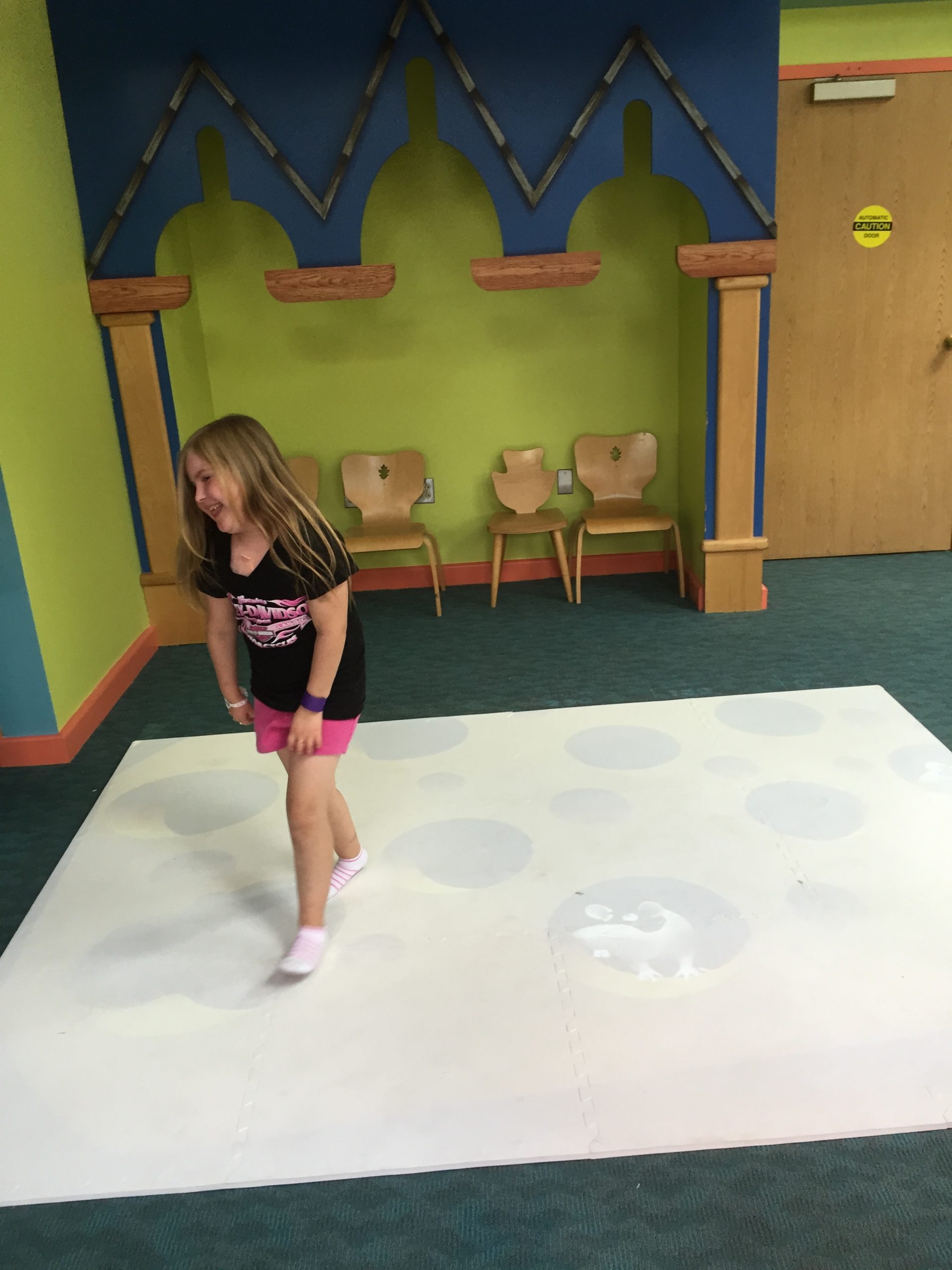 Inn resident, Stacy Paulin, enjoys one of our new interactive games
Retired Chief Executive Officer Kathy L. Russell's love of technology and passion for creating a respite for kids continues to benefit Children's Inn families. The Inn's Board of Directors created "Kathy's Kids Technology and Fun Fund" to honor her 25-year commitment to The Inn, a tenure that included a major expansion, kitchen renovations, numerous technology improvements and the addition of many state-of-the-art games.
You only need to watch Stacy Paulin, nine, from Canada, jumping and skipping on squares of the EyePlay Floor, Kathy's latest gift, to appreciate the dynamic game and its impact on kids battling serious illness. Stacy, who suffers from an auto-immune disorder, forgets for a few moments about her bandages and treatments as she giggles and stomps on simulated piano keys projected onto the floor. The black and white keys light up – as does her excited face. "I like all the musical games," she says.
The motion-activated game gives kids a workout. The mat stretches as wide as six feet, allowing players to use their whole bodies. Multiple players can run, jump, twist and dance using their hands and feet to activate sounds and flash graphics across the mat. Games switch every three minutes and with a total of 30 games, there's a wide variety, catering to all ages. Among the choices: Ketchup vs. Mustard lets players jump and crush ketchup or mustard packs, as well as sports, dance and educational games.
"Kathy truly knows how important it is for kids to just be kids, to play and have a break from their illness and treatments," says Jennie Lucca, The Inn's current CEO. "Whenever we hear children giggling in the Playroom, we know Kathy's contrubutions continue to help fulfill our mission."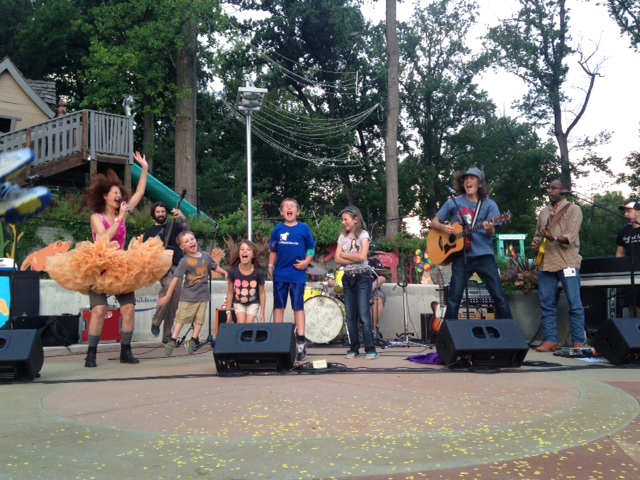 Inn resident, Stacy Paulin, enjoys one of our new interactive games
In addition to the high-tech floor game, Kathy's Fun Fund supported a summer concert series, which brought four kids rock bands to The Inn in July. Caio Pereira, seven, from Brazil, still raves about the concert by Grammy nominee Brady Rymer. He particularly enjoyed the woman who made balloon animals at the concert. He and his little brother Leo, three, got "doggie" balloons, packed them into a little red wagon and pulled them all over The Inn. Caio admitted that later that evening, he straightened out the balloons into long swords, much to his brother's chagrin.
Caio was excited to go home after three months of cancer treatments, but says he will miss all the fun at The Inn. When he returns, he will find all the games awaiting him as Kathy's gift will keep on giving.
Stay Up To Date
on how The Children's Inn is creating 'A Place Like Home'