D.C. United's Jalen Robinson Brings Fun Times to Inn Kids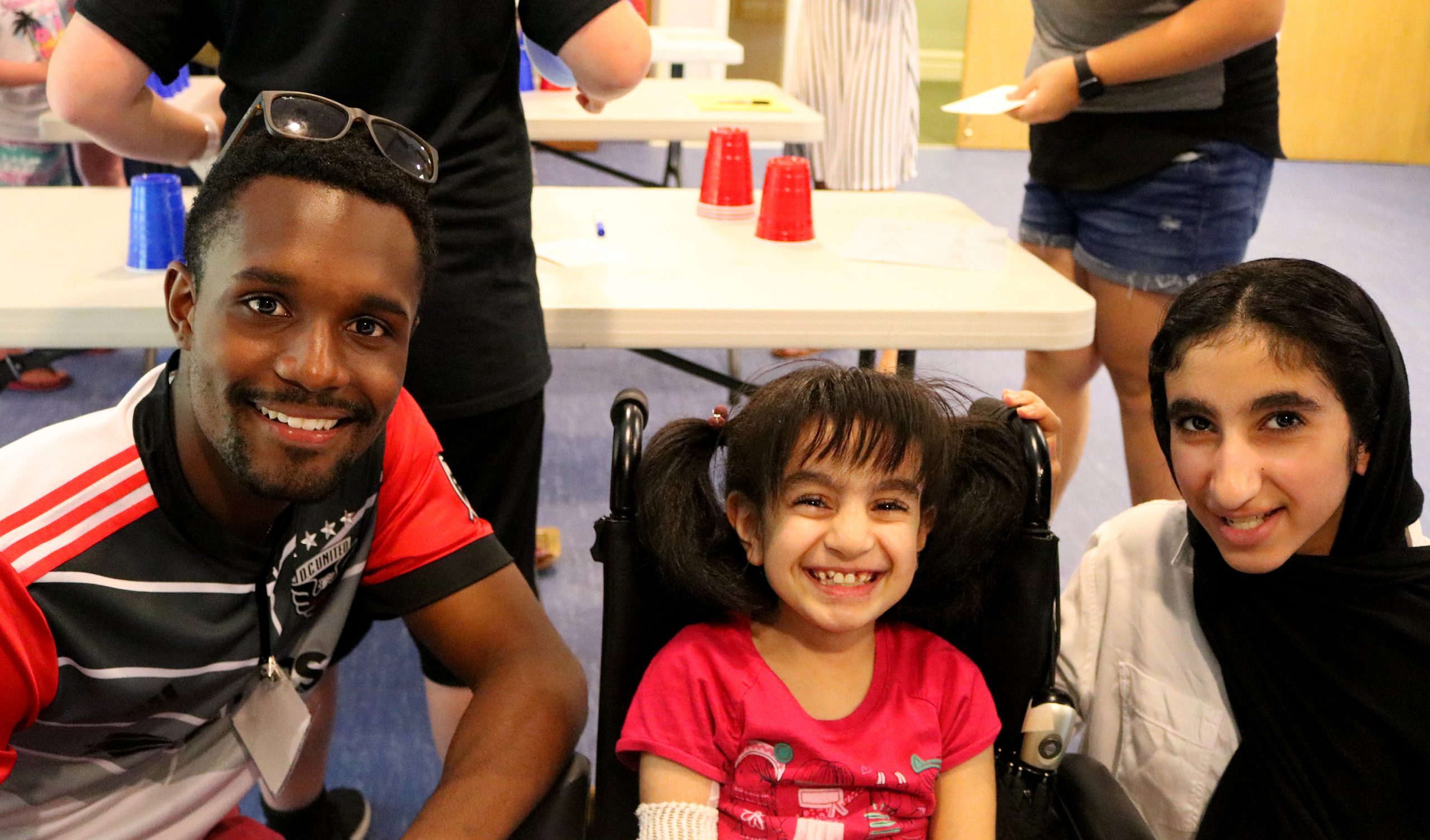 Jalen Robinson with Muna
D.C. United soccer club defender Jalen Robinson recently visited The Children's Inn to play a variety of party games with children staying at The Inn.
Children of all ages and Jalen balanced cookies on their faces in an attempt to move them from their foreheads to their mouths without using their hands, tried to keep balloons in the air for an entire minute without letting them fall to the ground, stacked dice on spoons they balanced in their mouths and built towers out of plastic cups, among other activities. The fun and games produced lots of laughter on behalf of the children participating and the adults watching.
"Coming to The Inn is by far my favorite appearance of the year," Jalen said. "There's something about seeing the kids smile and how cheerful they are despite what they're going through. I would do this every day of the year if I could. It brings me so much joy."
In previous years, Jalen and other D.C. United players held soccer clinics for children staying at The Inn.
"Our children love having fun, and they appreciate every chance they get to be silly and do fun activities with our volunteers and staff," said Meghan Arbegast, community engagement & volunteer program specialist. "We're so lucky to have Jalen come out and spend time with our children every year. Volunteers like him make a great difference for our children and families."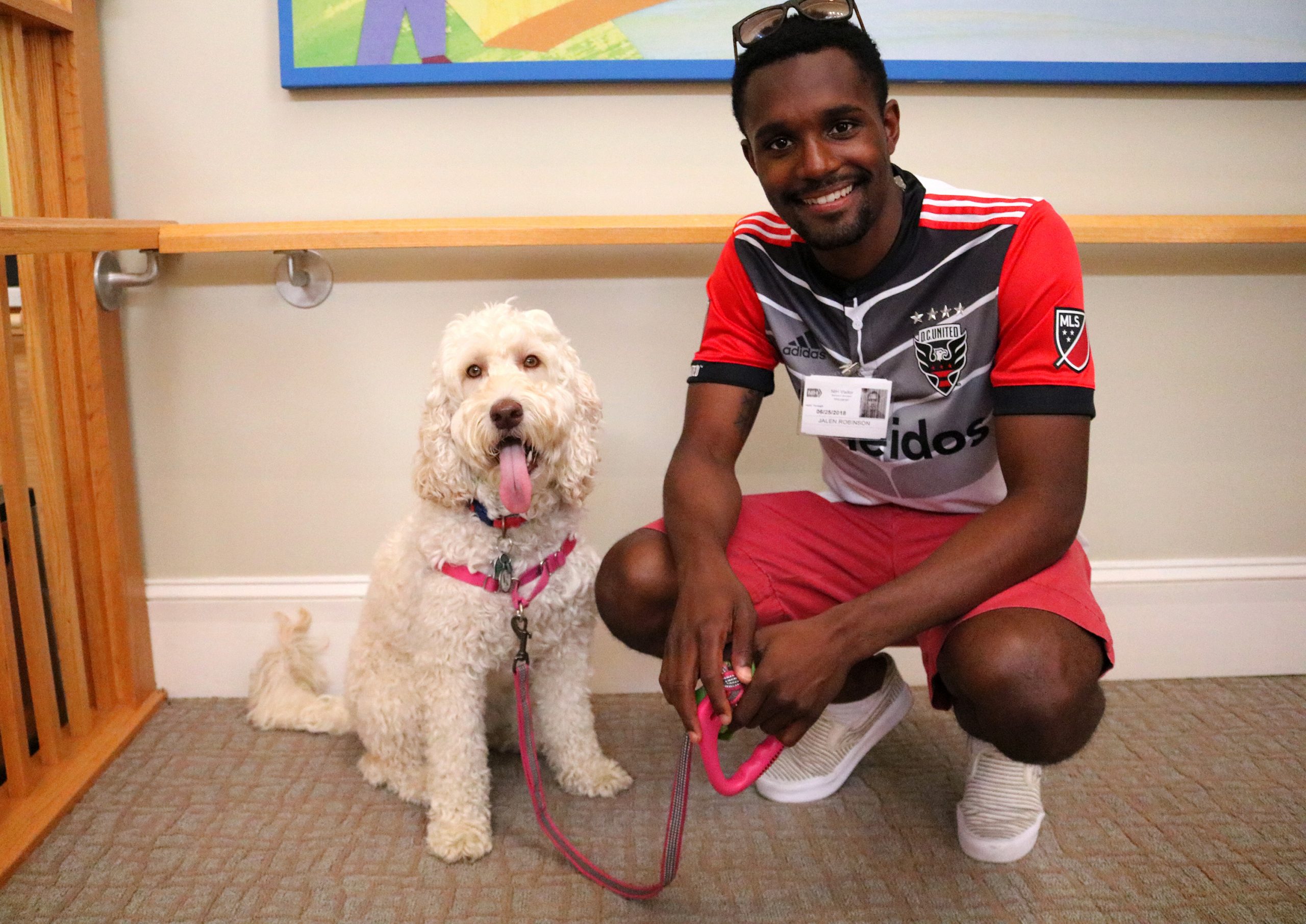 Jalen Robinson with Zilly
See more photos from his visit on Flickr.
Stay Up To Date
on how The Children's Inn is creating 'A Place Like Home'