For the Love of Jordan
For six-year-old Jordan van Tonder, life is all about love. With a smile on his face and love in his heart, he and his mother, Eileen, come from South Africa to the U.S. twice a year so that Jordan may participate in a protocol taking place at the National Institutes of Health (NIH) for multiple endocrine neoplasia type 2b (MEN2B) – a rare condition through which Jordan has developed thyroid cancer.
"MEN2B is a genetic disease caused by a mutation in the RET gene. People with MEN2B have a high risk of developing medullary thyroid cancer at a very young age and pheochromocytoma (a cancer of the adrenal gland)," according to Jordan's NIH physician, Dr. John Glod of the Pediatric Oncology Branch at the National Cancer Institute. "Patients with MEN2B can also have neuromas (a benign growth of nerve tissue) of the lips and tongue, and growths of nerve tissue in the gastrointestinal tract that lead to a dilated colon," he says.
Jordan was diagnosed with MEN2B after several doctors' visits and tests for other various illnesses returned inconclusive results. Last spring Jordan visited yet another doctor, this time with a harsh irritable cough, severe diarrhea and he was unable to produce tears when he cried–typical symptoms of this disease. A sonar examination of his throat revealed that Jordan had a tumor. After an initial surgical resection of the tumor, they were told he would need additional treatment.
For Jordan and Eileen, treatment at the NIH is their only hope, as the doctors in South Africa said there was nothing more they could do for him. Through her own research, Eileen discovered the study on MEN2B being conducted at the NIH. Jordan is administered oral tablets that inhibit the RET and attack his cancer like chemotherapy. The pair will return to Bethesda every six months to see how his body responds to the treatment and receive more medication. This form of treatment has been tested in a number of children and many have responded well, so the family is hopeful for positive results.
Eileen has her plate full with four other children back home in South Africa so The Children's Inn has truly been a saving grace for the family. Plane tickets alone can cost thousands of dollars, and the added stress of finding a place to stay, cooking and cleaning, and securing transportation to and from the NIH would have made their trips for treatment nearly impossible. Eileen believes that without The Inn, Jordan's situation might have turned out to be totally different. "The Inn is absolutely a life saver," she says.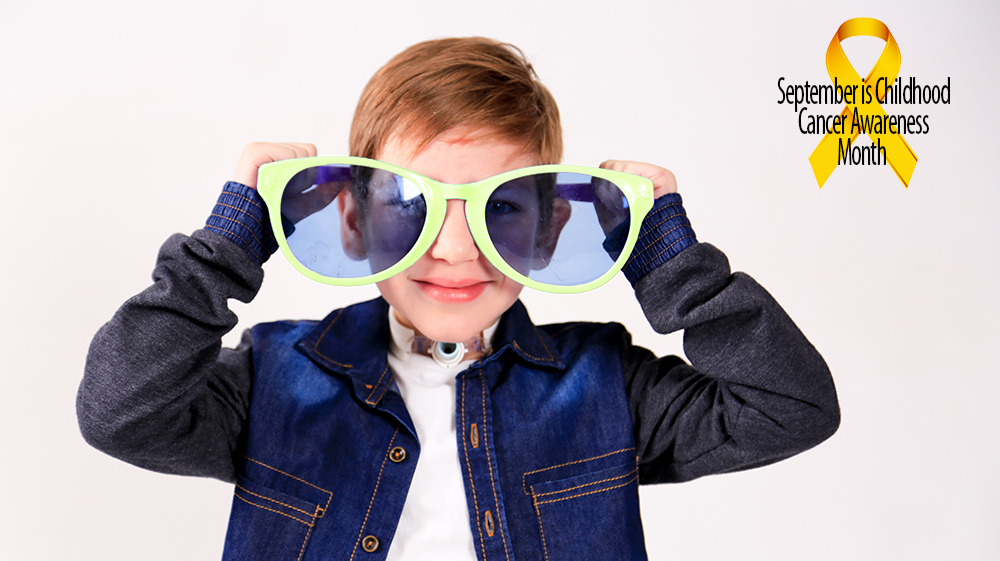 Jordan enjoys playing with cars, building Legos, and just being a kid. "He loves being a normal child – just the ability to feel normal – at times it's just not possible in a crowd of other children," says Eileen. But when he's running around, and playing with friends it gives him the opportunity to feel like there are kids "just like him," cancer or not.
"He's always excited about something. He is a great kid and makes me smile whenever I see him," says Dr. Glod. The Children's Inn, with its Playroom full of toys, video games galore, and expansive Playground, is a dream come true for a child as playful as Jordan. But to him, it truly doesn't matter where he is or what he is doing as long as love is involved.
Stay Up To Date
on how The Children's Inn is creating 'A Place Like Home'