Driven to Make a Difference, This Power Couple has Supported The Inn Since 2004
With a smile on her face and a cup of coffee in her hand, Phyllis Rienzo arrives at The Children's Inn at 10 a.m. every Wednesday, all year long, ready to be put to work.
A senior account executive at Microsoft, Phyllis found herself on the NIH campus for the first time in 2004. In her capacity as a vendor to NIH, she learned all about The Inn – what it provides to the children participating in research studies at the NIH Clinical Center, what it means to the families who benefit from its support system – and was immediately hooked. In 2005, she began volunteering as a committee member for The Inn's signature gala, and in 2009, she became a member of the Leadership Circle, a group of donors who have contributed more than $1,000 to support the Inn's mission.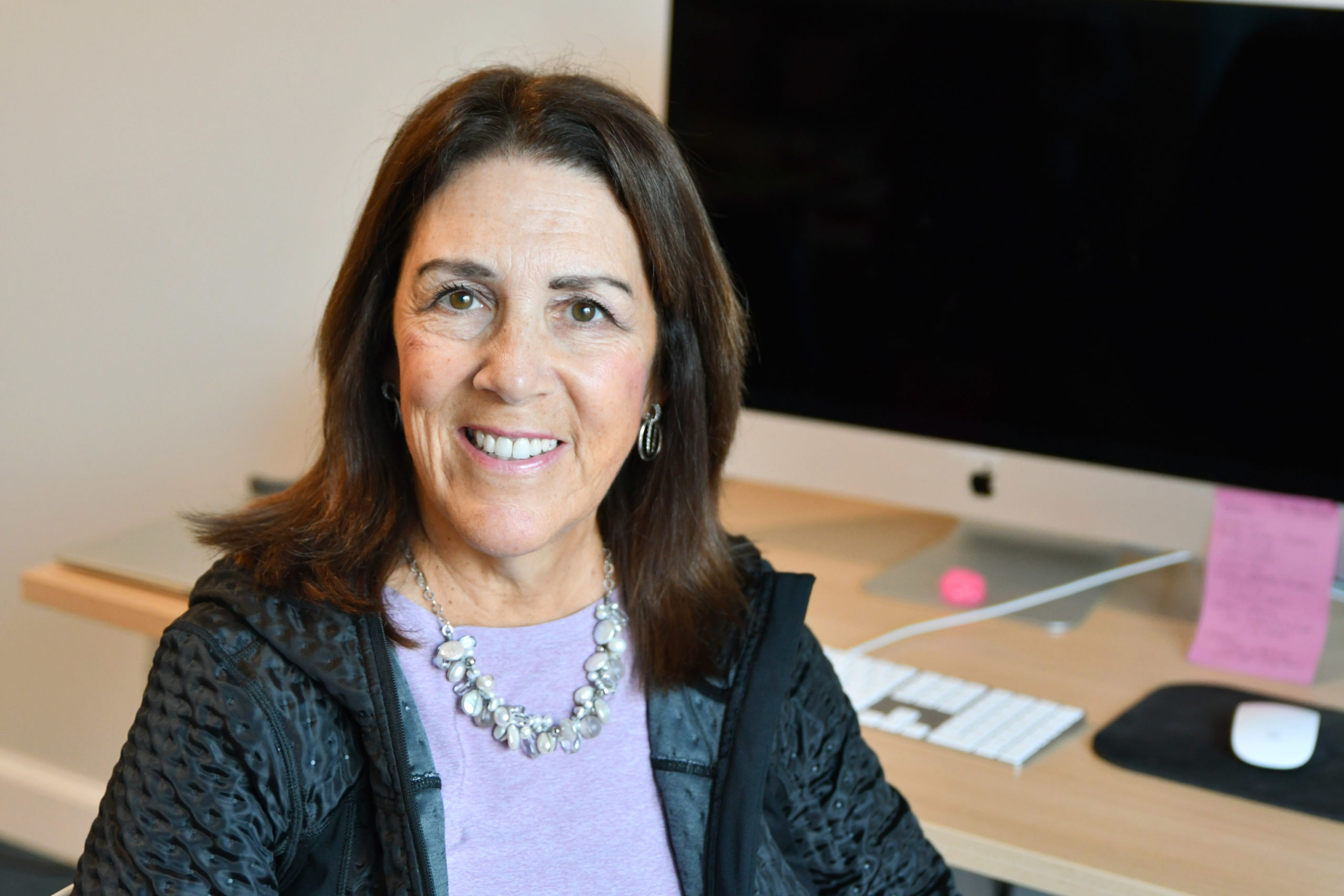 Phyllis Rienzo at her volunteer work station at The Children's Inn.
Over the years, Phyllis' sales and marketing acumen would take her from Microsoft to NetApp to Dell; and as any good salesperson is wont to do, she immediately engaged each company with The Inn. From sponsoring The Inn's annual gala and the annual golf tournament to catering dinners for Inn residents, The Inn's corporate support would not be the same without Phyllis. And as she had done with these and numerous other companies, Phyllis began bringing her husband, Scott Parr, along to The Inn.
In 2013, Scott had the opportunity to attend the unveiling of The Inn's state-of-the-art playground and park. With such features as a putting green, sound garden, amphitheater, swings and sliding boards, he was "wowed." But it was what he observed inside The Inn that was even more powerful: tutors helping residents with their studies, volunteers giving tours and checking in families, staff members making it all run so smoothly. On the hottest day of the summer, the very first time he got to see with his own eyes this magical place he had learned to love through Phyllis, it all became clear.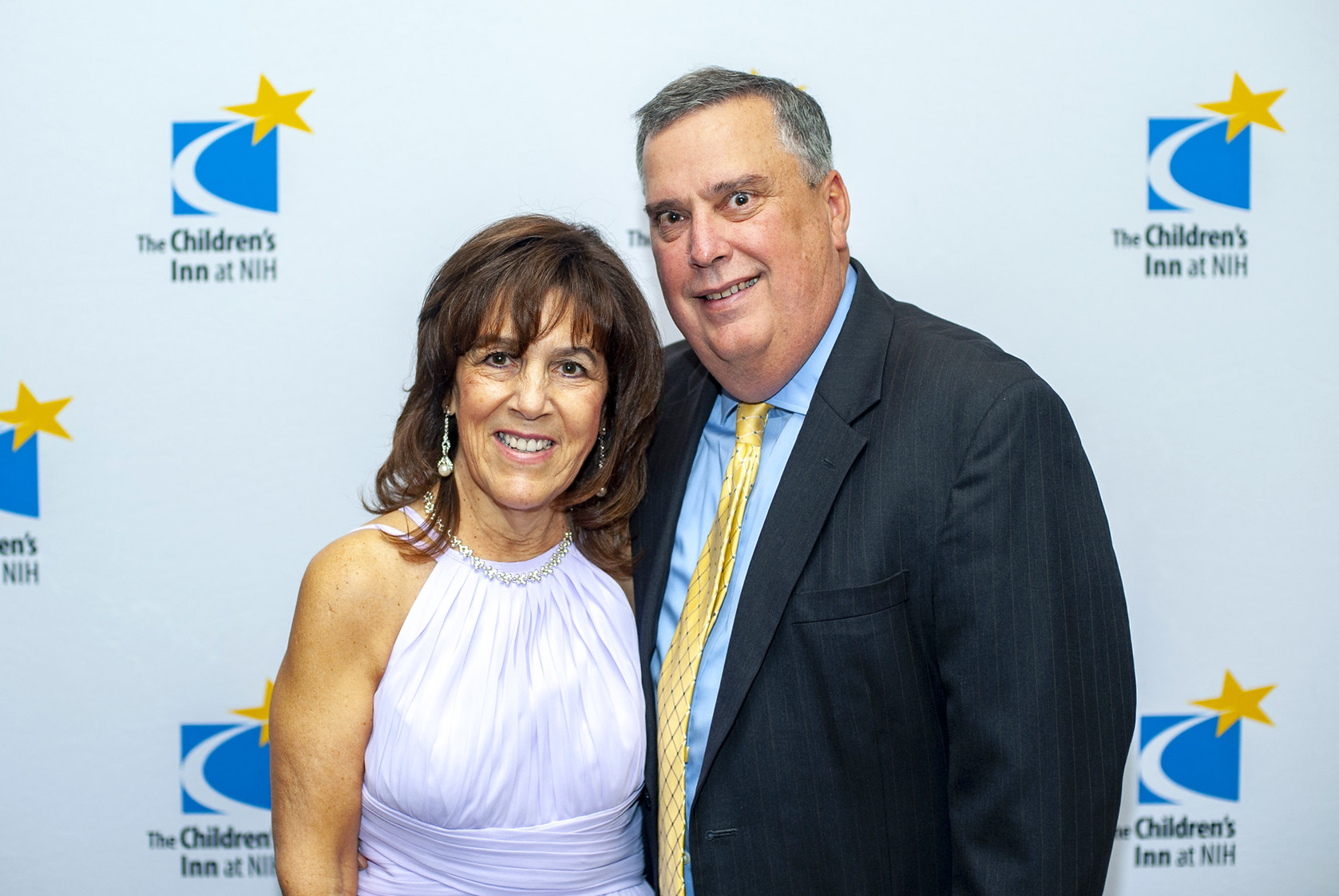 Phyllis and Scott at an An Evening for Hope Gala
"Without The Children's Inn," Scott reflects, "a family's choices would be bad, worse … With The Inn, there is hope! For [young patients] to come here with their families, the financial burden is lifted and they don't feel so alone. They get to be with, and talk to, others in similar circumstances."
When Phyllis and Scott were planning their retirement a couple of years ago, they both prioritized giving of their time and treasures. Scott works with Catholic Charities as a leader for financial education and Phyllis spends time with The Inn.
"I always thought 'I just want to have a healthy baby,'" says Phyllis. "We've been so blessed to have four healthy kids. They're my motivation! And The Inn is local. I feel it's so important to give back to a place in our own community."
And Phyllis and Scott have done just that! Whether donning cocktail attire or golf apparel, they show up to every single one of The Inn's signature events, as well as committee meetings and other special gatherings for their favorite philanthropic cause. And for Phyllis, on Wednesday mornings, she sits at her assigned cubicle working on business and sponsorship plans with ease and a purpose: to make as many people in as many organizations as possible aware of this "place like home."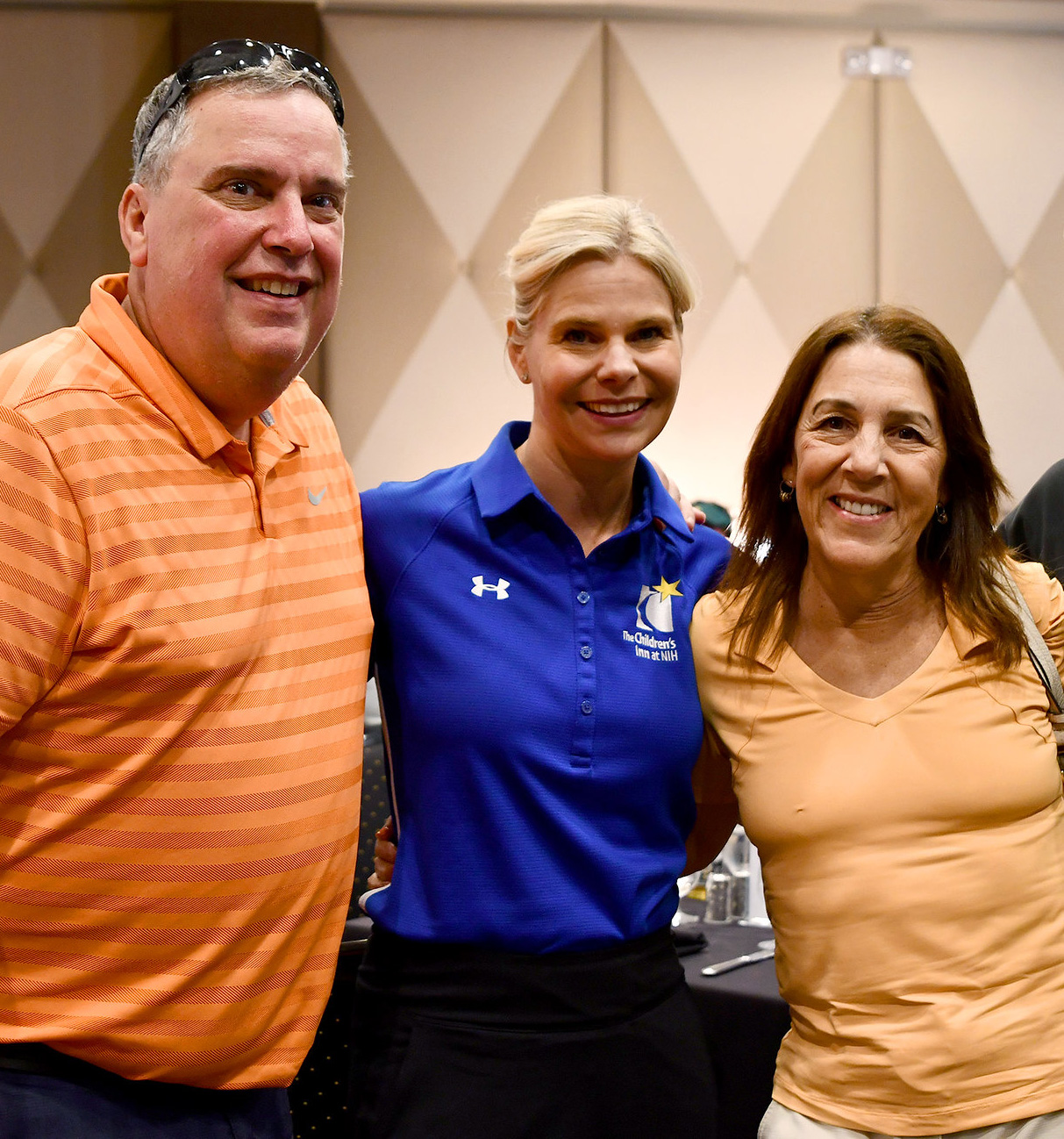 From left: Scott Parr, Inn CEO Jennie Lucca and Phyllis Rienzo at our annual Golf INNvitational
Stay Up To Date
on how The Children's Inn is creating 'A Place Like Home'