Police Lieutenant Protects and Serves His Community While Bringing Smiles and Comfort to Sick Children
Ask a child what his or her favorite activity at The Children's Inn is, and the answer is most likely bingo. Great prizes are one reason for the event's popularity. Another is Montgomery County Police Lieutenant David McBain, who has been leading the police department's biweekly bingo nights at The Inn for more than two years, and who has led other MCPD volunteer efforts at The Inn for over five years.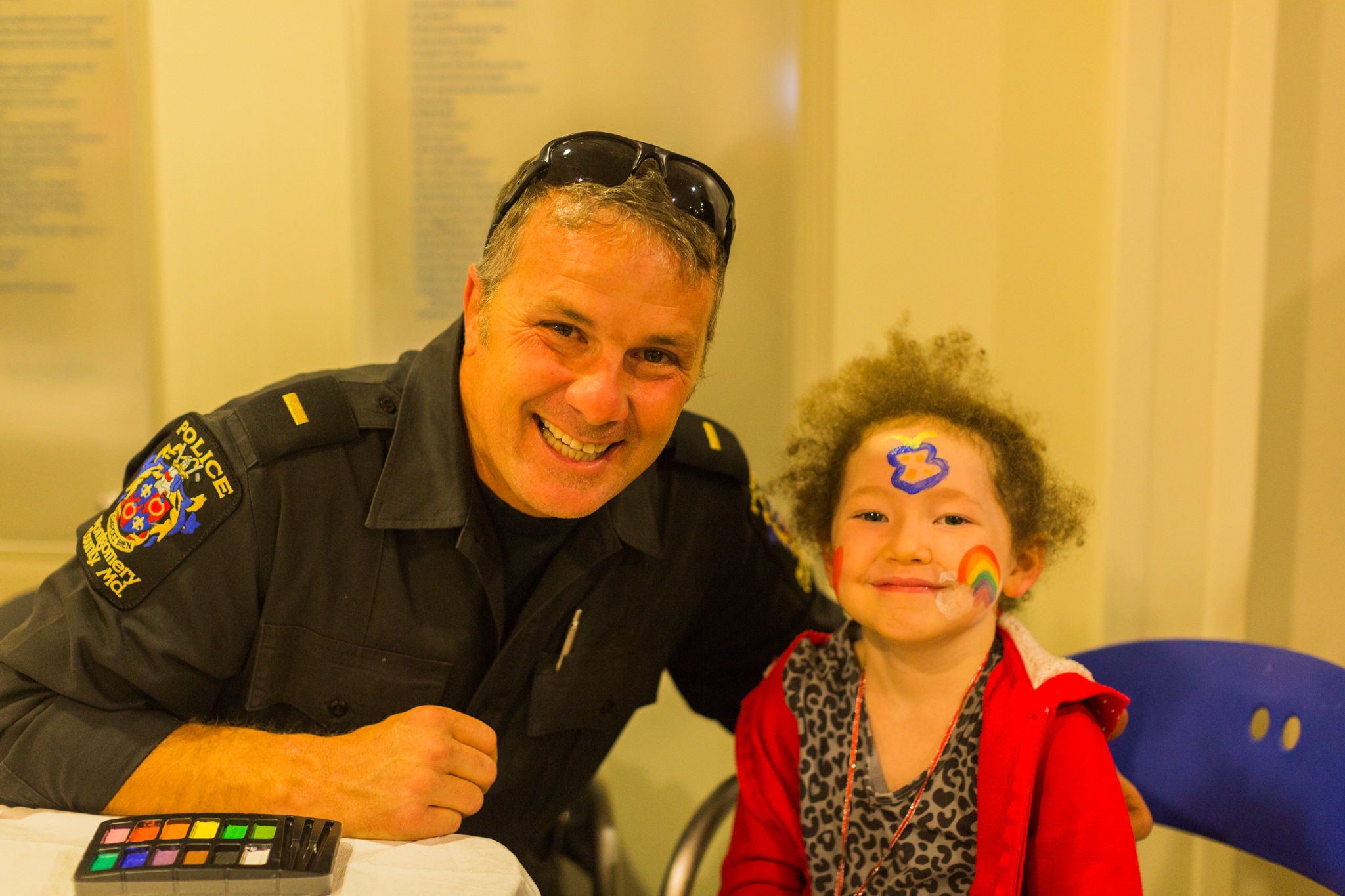 David McBain with an Inn resident
When his important work permits, David enjoys nothing more than to spend Tuesday evenings calling bingo with fellow officers for the children and families at The Inn, who are delighted to spend time with the uniformed officers after long days of medical appointments.
Officer Dave of the Montgomery County Police Department calls numbers with the help of two Inn residents, as Dr. James Gilman of the Clinical Center looks on
"When Lieutenant McBain enters The Inn, you can immediately see his warm smile and compassionate personality capture the hearts of our children and families," says Laura King, senior director of community engagement, The Children's Inn. "The children look up to him as a role model, and as they fight their courageous battles, they know that he is there to support them. He inspires our children, and we're so grateful for his personal commitment to The Inn."
In addition to bingo nights, at holiday time David organizes MCPD's annual Santa Police Ride. With lights flashing and sirens blaring, about 30 motorcycle officers escort Santa Claus, aka Officer Robert "Bobby" Ladany, to The Inn.
There, Santa and the officers take photos with the children, work on arts and craft projects, and even dabble in face painting. It's a special treat for the children to see David ride home with a child's painted flower or rainbow on his face. Officers also help children choose holiday presents for their parents and family members at The Inn's Gingerbread Gift Shop.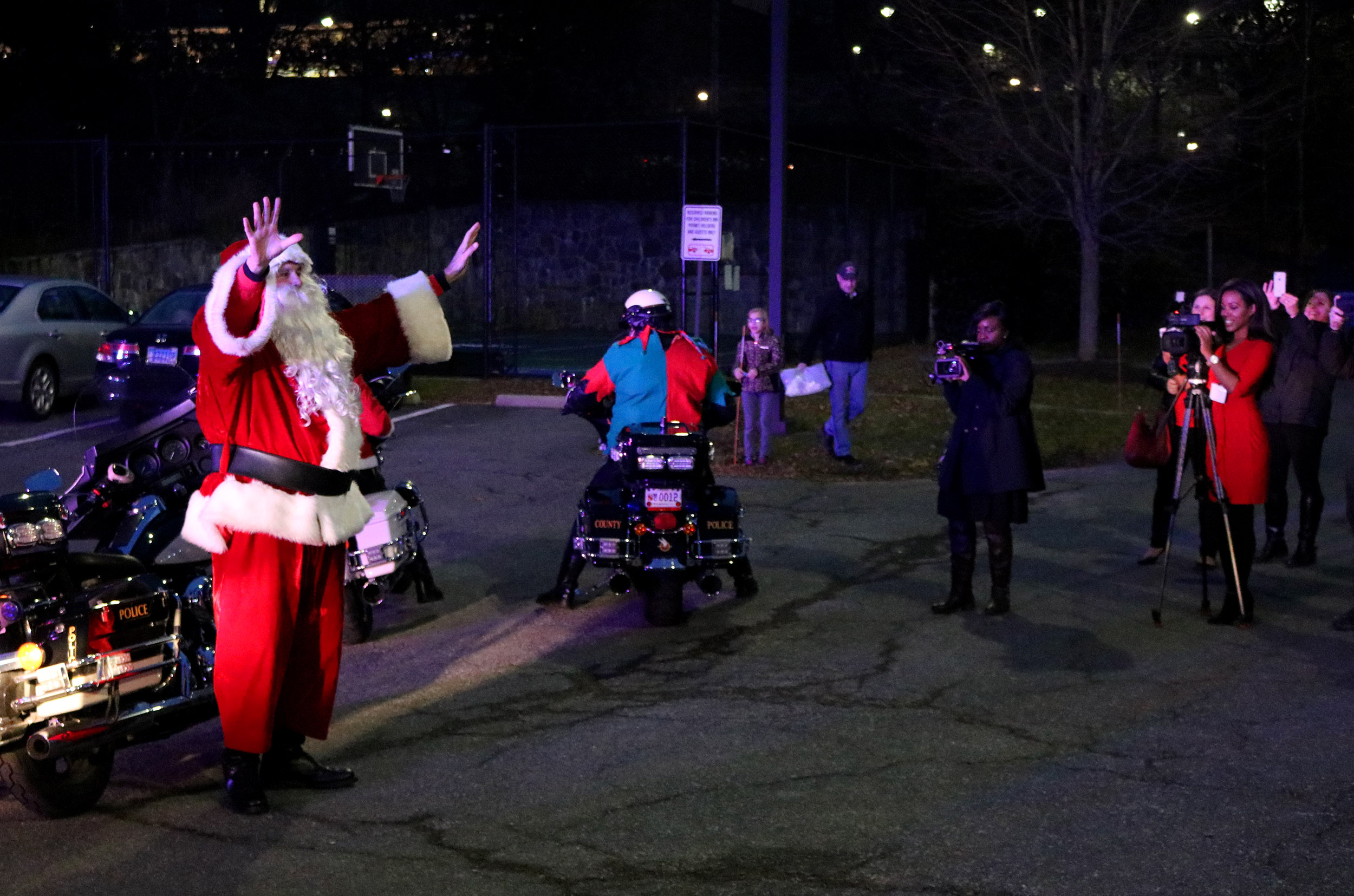 At The Inn's annual Christmas in July celebration, David and his fellow police officer elves escort a motorcade of Children's Inn families in festively decorated shuttle buses to a local store to help children pick out new toys for themselves. After the shopping spree, children and their families enjoy pizza with the officers.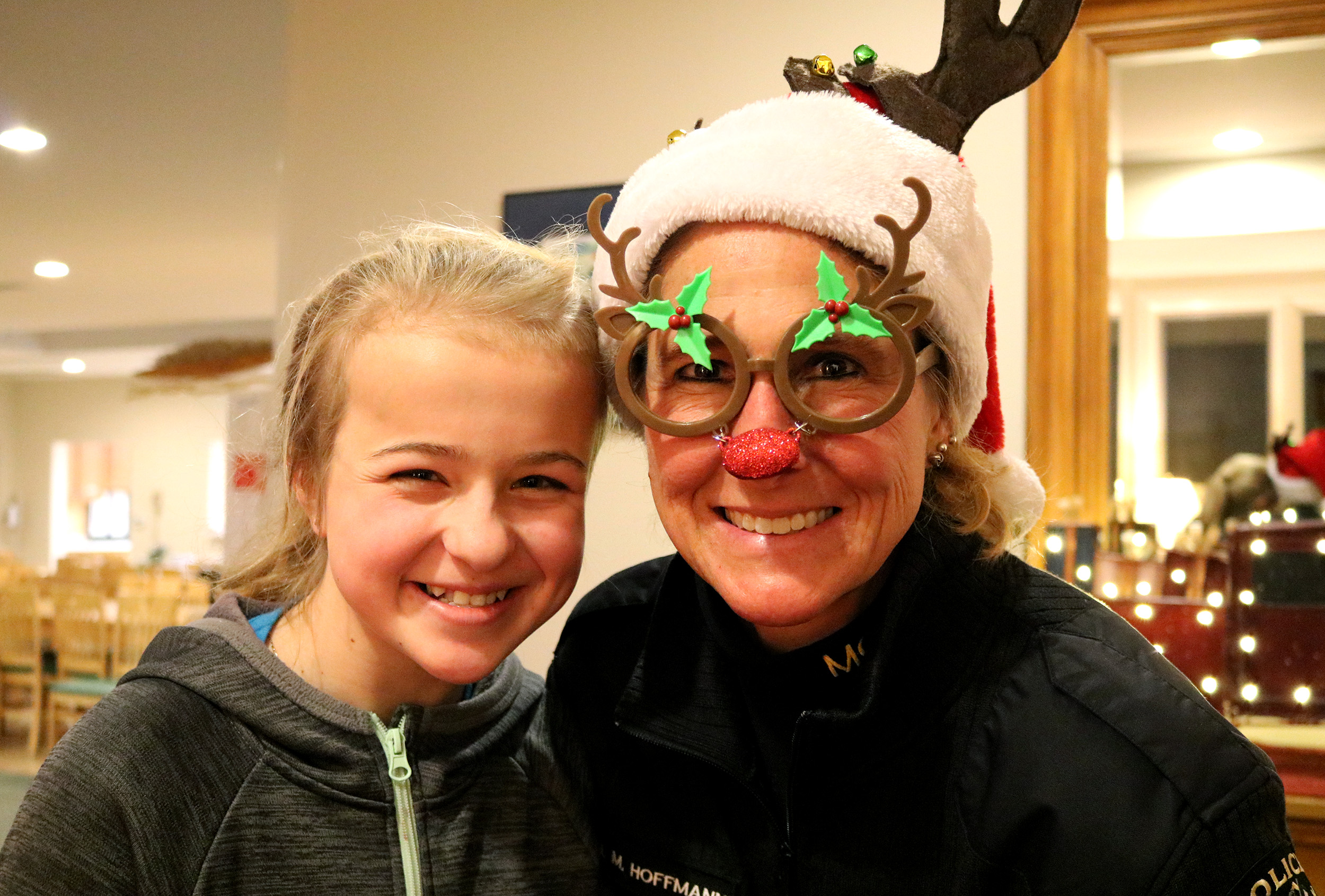 David's wife, Lauren, likes to join her husband in attending The Inn's holiday festivities, and the couple are generous supporters of The Inn.
Stay Up To Date
on how The Children's Inn is creating 'A Place Like Home'