Connoquenessing Valley Elementary School Raises Funds for The Children's Inn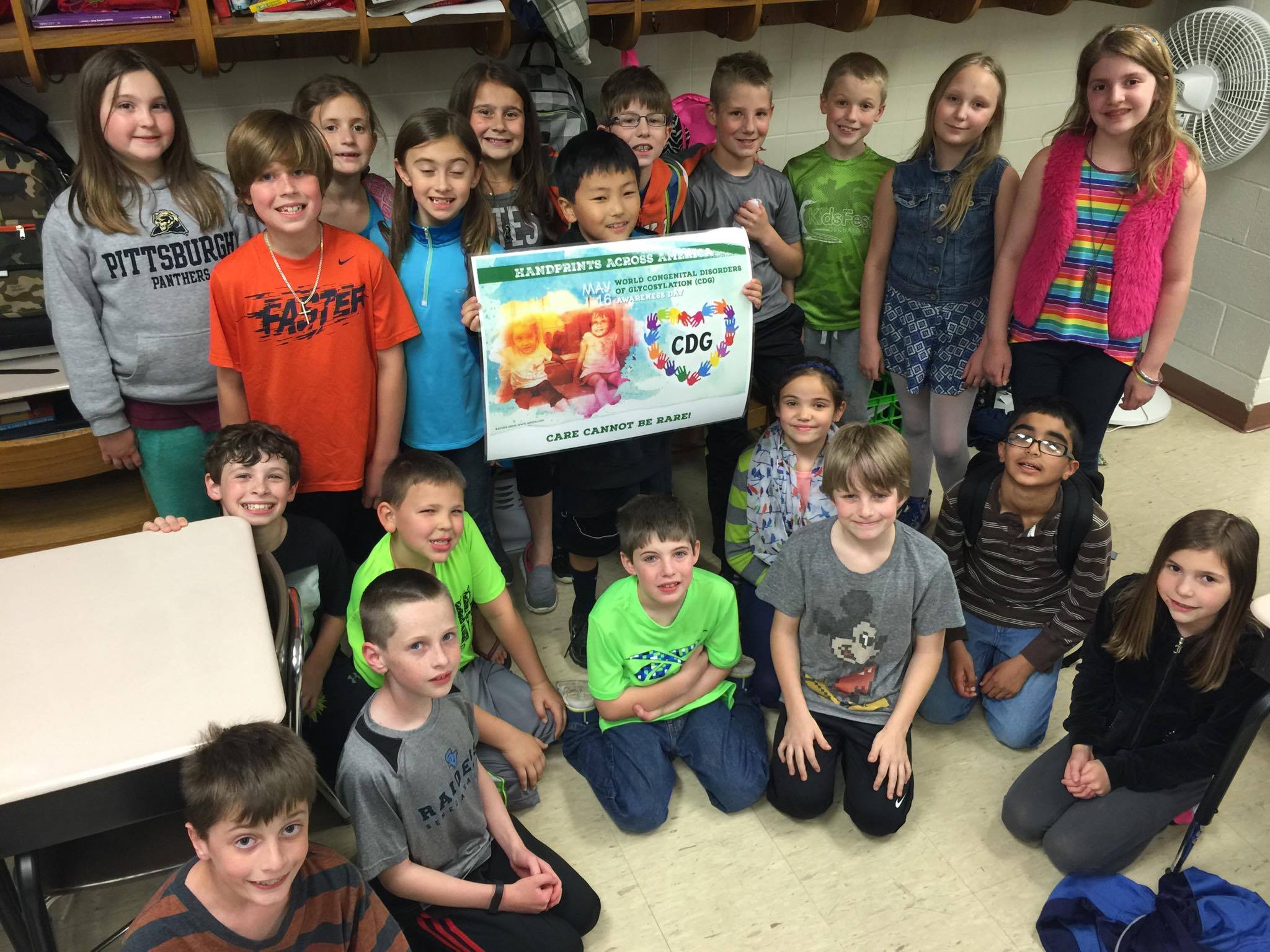 Connoquenessing Valley Elementary School
The students of Connoquenessing Valley Elementary School in Zelienople, Pennsylvania raised over $2,000 for The Children's Inn thanks to efforts led by third-grader TJ Wanamaker. Every month TJ's school chooses a new "CVE Cares Project" and he suggested that May's project focus on helping those who suffer from congenital disorders of glycosylation (CDG), like his four-year-old brother, Madon.
Madon has CDG-Ik that makes it hard for him to walk, talk, and stay healthy. As a result of his genetic disease, Madon suffers from high liver enzymes, bleeding and clotting disorders, developmental delays, and seizures. CDG's are a group of over 100 metabolic disorders that affect glycosylation (how sugars are put on proteins), which is critical to normal body functions, particularly in the nervous system. Madon is one of about 20 people in the world with CDG-Ik.
Madon, TJ, and their family stay at The Inn when Madon comes to the NIH for treatment. The money raised from the CVE Cares fundraiser will provide housing for pediatric CDG and other rare disease patients so that families can stay together during their visits. Congratulations to TJ and the Connoquenessing Valley Elementary School community on organizing a successful fundraiser!
Stay Up To Date
on how The Children's Inn is creating 'A Place Like Home'