Commanders Visit Highlights Fall Party at The Inn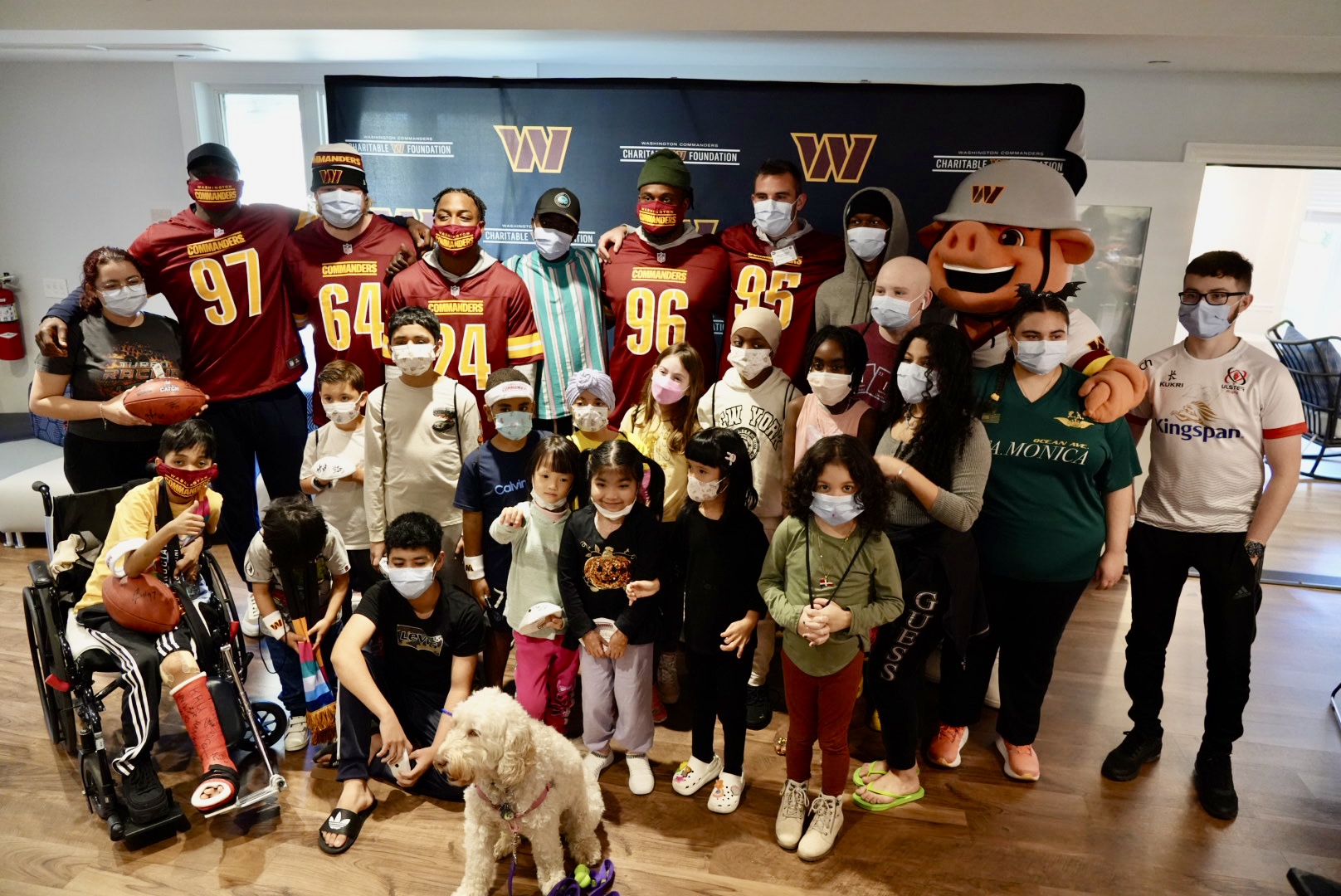 In stadiums across the United States, football reigns supreme each autumn. On Monday, the game came to The Children's Inn at NIH as members of the Washington Commanders paid a visit to the children, teens, and young adults at The Inn. The players visited families at the NIH Clinical Center and at The Inn itself, where they participated in a fall party and autograph and photo session.
The Commanders contingent included offensive lineman Mason Brooks, running back Antonio Gibson, and defensive ends James Smith-Williams, Casey Toohill, and Efe Ubada, as well as the team's mascot, Major Tuddy.
After arrival, the Commanders' players went straight to the Clinical Center, where they visited with families staying in the pediatric unit. The players went from room to room, meeting with kids in the pediatric wing and handing out bags of Commanders swag. They also signed autographs and posed for pictures, making new fans and strengthening existing bonds along the way. Before leaving, the group posed for photos with the doctors and nurses on duty, thanking them for their efforts on behalf of the patients.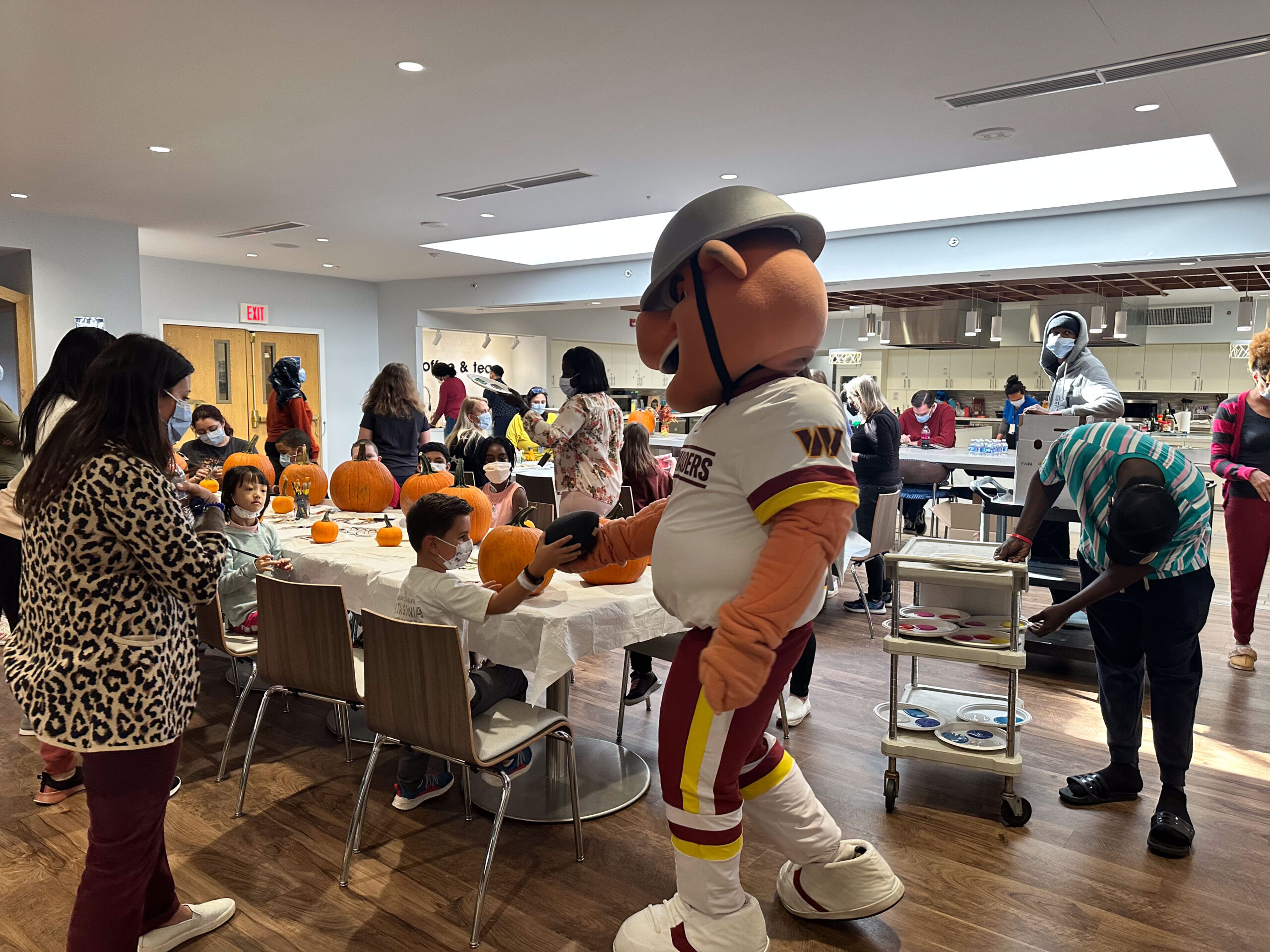 Major Tuddy high fives a child and preps for pumpkin painting
During the players' trip to the Clinical Center, Major Tuddy held court at The Inn, kicking off a fall party by participating in pumpkin painting and cookie decorating activities. His jersey splattered with paint, the mascot happily high-fived kids and signed autographs, even taking time to toss a football with a few of the children in attendance.
When the players arrived, excited children greeted them at the door, ready to welcome them to The Inn. They joined in the pumpkin painting and cookie decorating, then circled the room talking football with the families, signing autographs, and posing for pictures. Zilly, The Inn's therapy dog, was also on hand for the festivities and joined in the photos.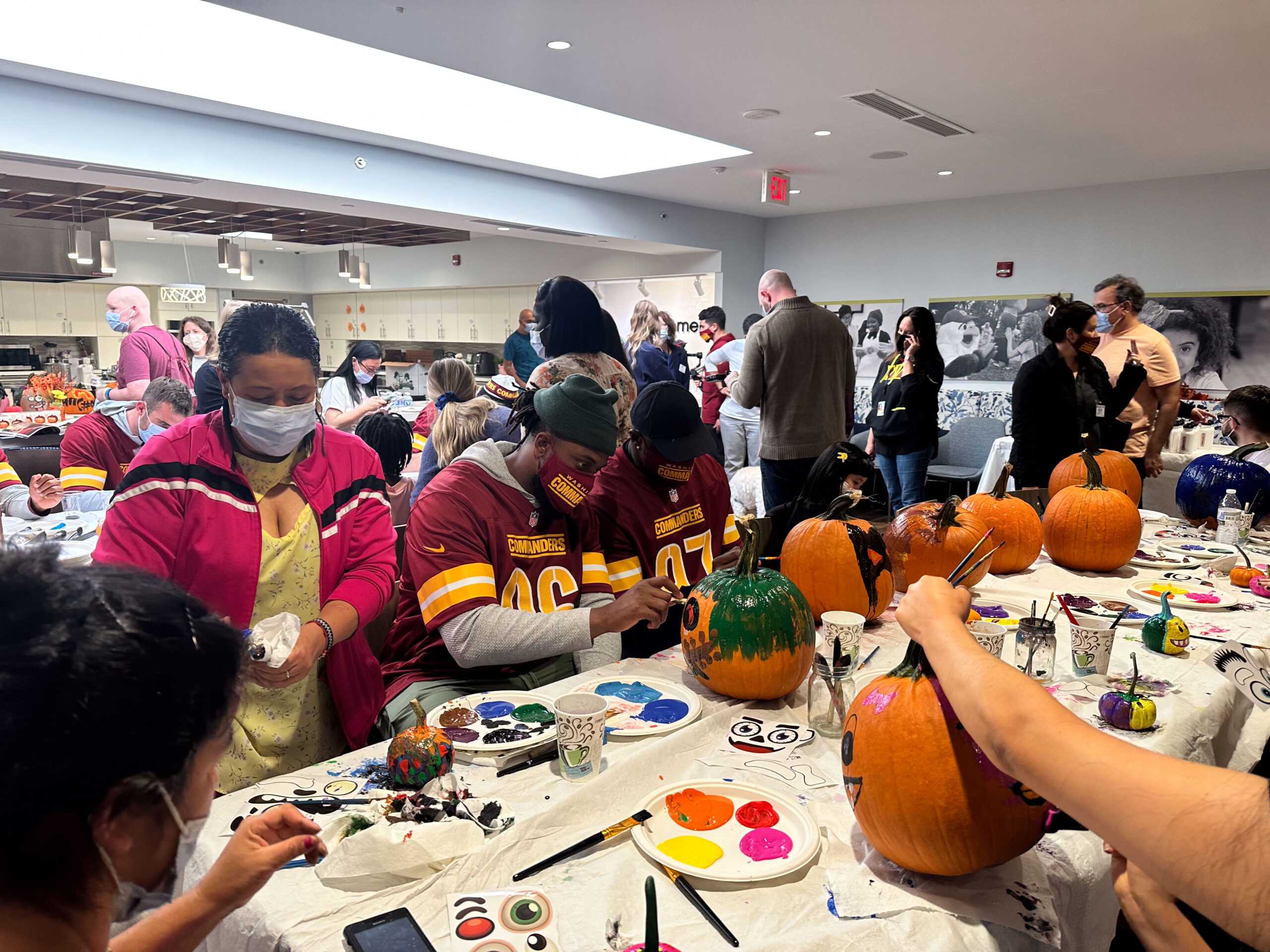 Efe Ubada and James Smith-Williams paint pumpkins with families at The Inn
Before leaving, the players and Major Tuddy handed out Commanders goodie bags to everyone in attendance. They posed for a group photo with all the kids then said their goodbyes. For the families, it was an exciting afternoon and gave them new players to root for when they gather to watch the Commanders next Sunday.
Stay Up To Date
on how The Children's Inn is creating 'A Place Like Home'