Christmas Joy Comes to The Inn on a Hot Day in July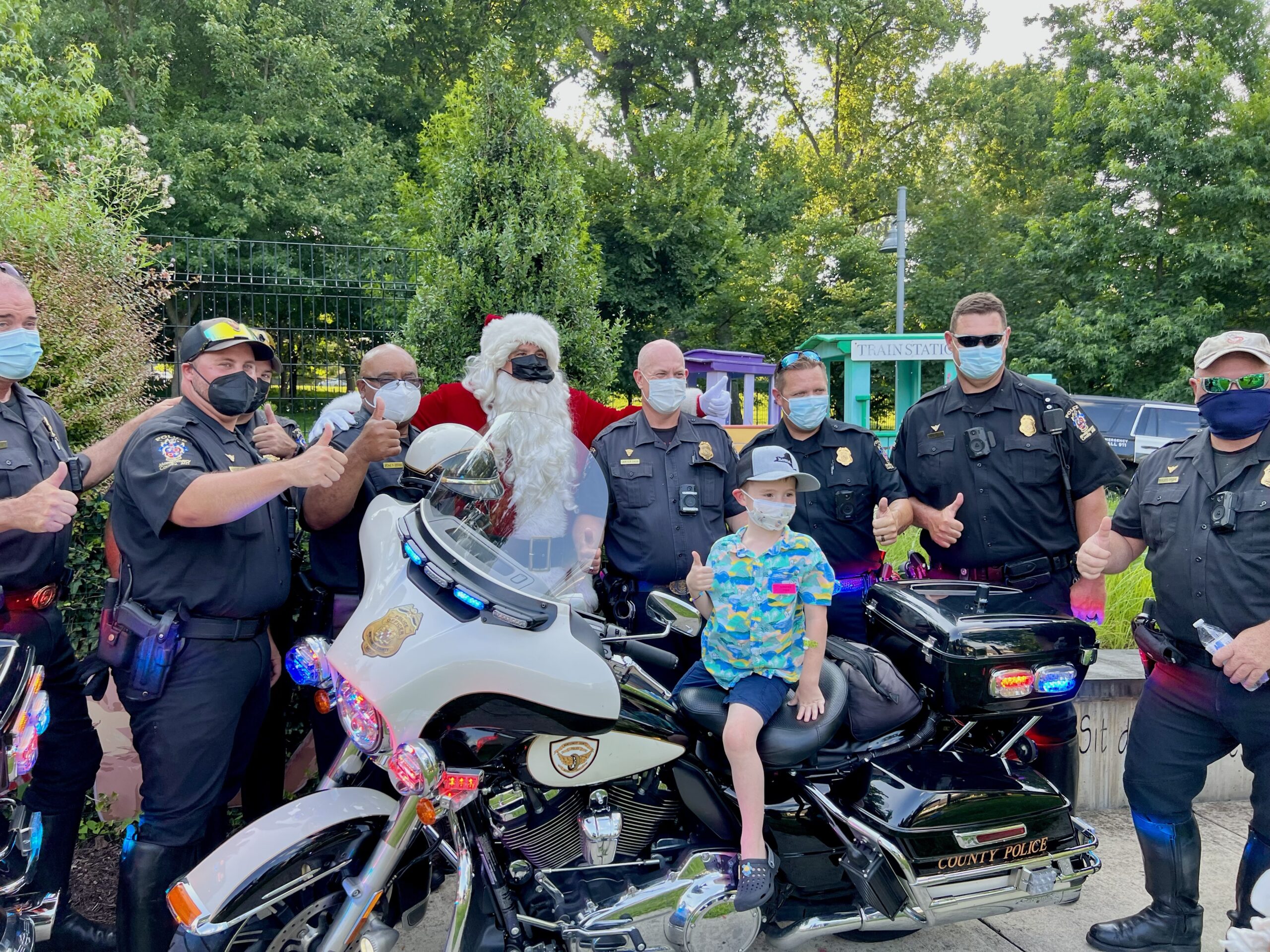 Everyone knows that Santa needs a little help here and there. Sometimes it comes from his elves, sometimes Mrs. Claus, and sometimes Rudolph. But on Wednesday, on a hot July day in Bethesda, Md., that help came from you.
Joined by his friends at the Montgomery County Police Department and the NIH Police Department, Santa arrived at The Children's Inn as part of a motorcycle parade to take part in the annual Christmas in July celebration. He was greeted by a snow machine, Christmas carols on the loudspeakers, and a cluster of elves ready to greet him and help hand out gifts.
After greeting the crowd and wishing everyone a Merry Christmas in July, Santa sat in his chair on the playground and began calling families up to receive personalized gift bags donated by Inn supporters like you. Each bag was tailored specifically to the recipients, with the children, teens, and young adults staying at The Inn joined by siblings as they came up to meet Santa and receive their gifts.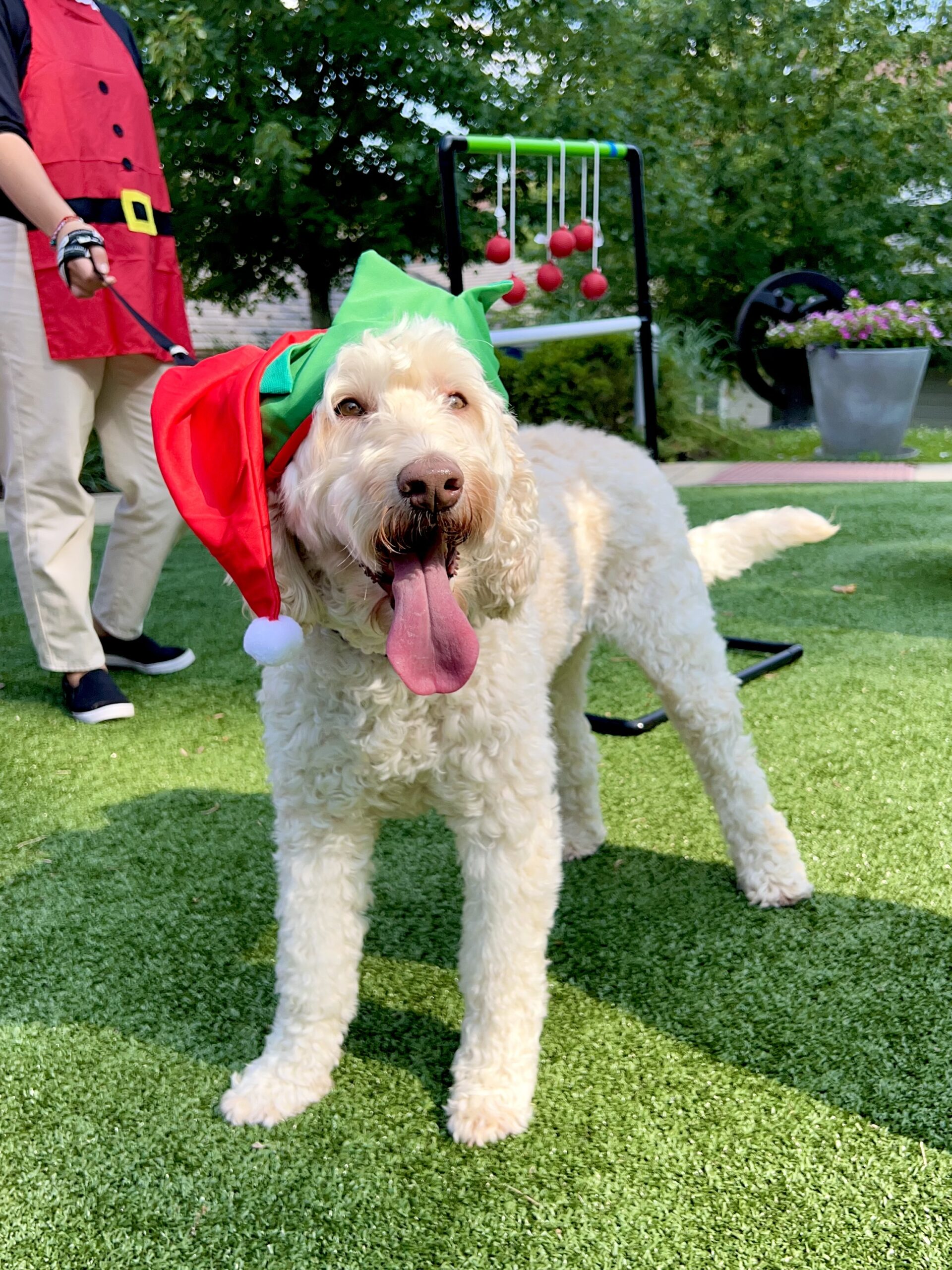 "We are so grateful for all our supporters who donated to the annual Christmas in July event," said Volunteer Engagement Manager Meghan Smith. "We also want to give a very special thank you to the Montgomery County and NIH Police Departments for escorting Santa with his gifts and taking time to bring some holiday magic to The Children's Inn during a difficult time for our families
On a hot day in July, the families staying at The Children's Inn got an opportunity to experience the magic and joy of Christmas. Thank you for helping to make the special day possible and for all you do for The Children's Inn.
Stay Up To Date
on how The Children's Inn is creating 'A Place Like Home'