The Children's Inn Inspires the Frederick National Lab
One Frederick National Lab (FNL) scientist walked up to Children's Inn CEO Jennie Lucca at the close of her seminar and said he was headed straight back to his office to change his employee-giving pledge to support The Inn.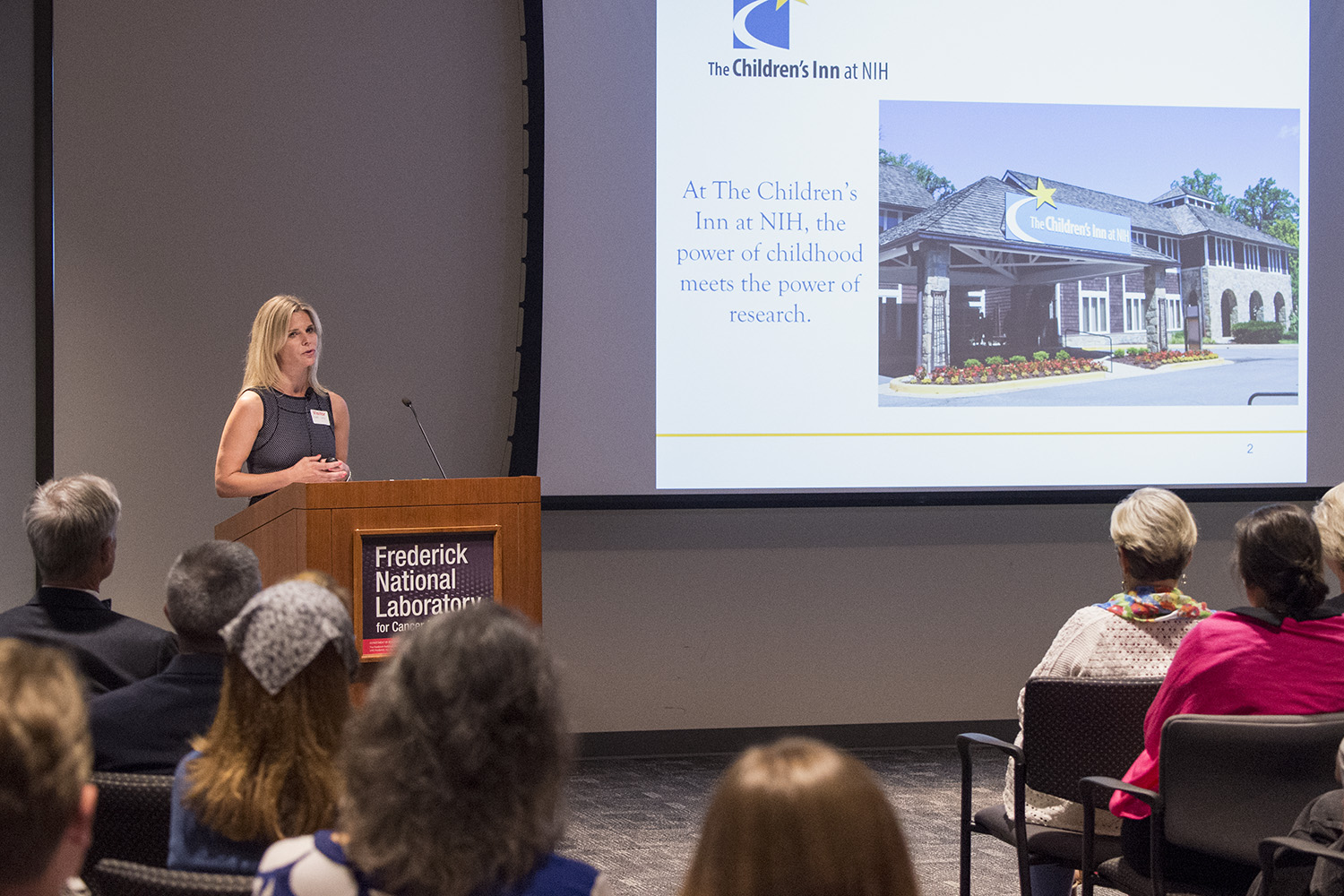 Children's Inn visit to the ATRF on June 12, 2017.
He may have been inspired by the first video Lucca showed. Or maybe it was the second movie, the story of then 5-year-old Ryker Bennett of Logan, Utah, who has neurofibromatosis type 1, which causes benign tumors to grow throughout parts of his body, altering his appearance.
"There's just so many risks and things that come along with this and you don't really know," Ryker's mother, Sarah Bennett, said. "Of course, as a mom you want your little kid to be both happy and healthy and … it's scary."
Or maybe the scientist found inspiration in the sum of Lucca's presentation, in which she repeatedly cited the "little things" The Inn does for the families of desperately ill children who travel from around the world seeking to benefit from cutting-edge, experimental treatments at the National Institutes of Health (NIH) Clinical Center in Bethesda, MD.
Since its inception in 1990, the Children's Inn at NIH has hosted more than 13,000 families from 50 states and 94 countries. More than 1,600 children have stayed at the Inn since 2015 while undergoing treatment at the NIH Clinical Center across the street."The days are tough, so The Children's Inn tries to take care of all the little things," Lucca said.
The Inn's efforts add up to something big—a place like home to relieve stress and provide a measure of comfort during an uncertain and anxious time.
"We're basically, for a few days, up at the NIH almost all day long, and since he's only 5, that's pretty hard on him seeing doctors almost all day," Bennett said. "It's upsetting and he gets tired and cranky, but having something fun to come back to [at the Inn] definitely makes a huge difference."
For a live audience in the ATRF auditorium as well as those watching via webcast, Lucca gave an overview of The Inn and expressed appreciation for Leidos and Leidos Biomedical Research, Inc., who together have provided more than $1 million in direct support over the years along with many hours of volunteer time.
Leidos Biomed has given more than $100,000 in sponsoring The Inn's annual gala fundraiser and other events, prepared and served dinners to Inn residents, and donated fresh produce and other items. Leidos Biomed also sponsored the bygone Kilometers for Kids fundraiser and participated in the motorcycle ride.
Corporate Leidos funded the lion's share ($825,000) of a new playground and park for children at The Inn, and both corporate and Leidos Biomed volunteers helped build, paint and put finishing touches on the playground structures in 2012.
In honor of the contributions, and the origin of the company name, the Inn installed a unique playground feature—a kaleidoscope that can be used by two people at the same time. It's called a teleidoscope.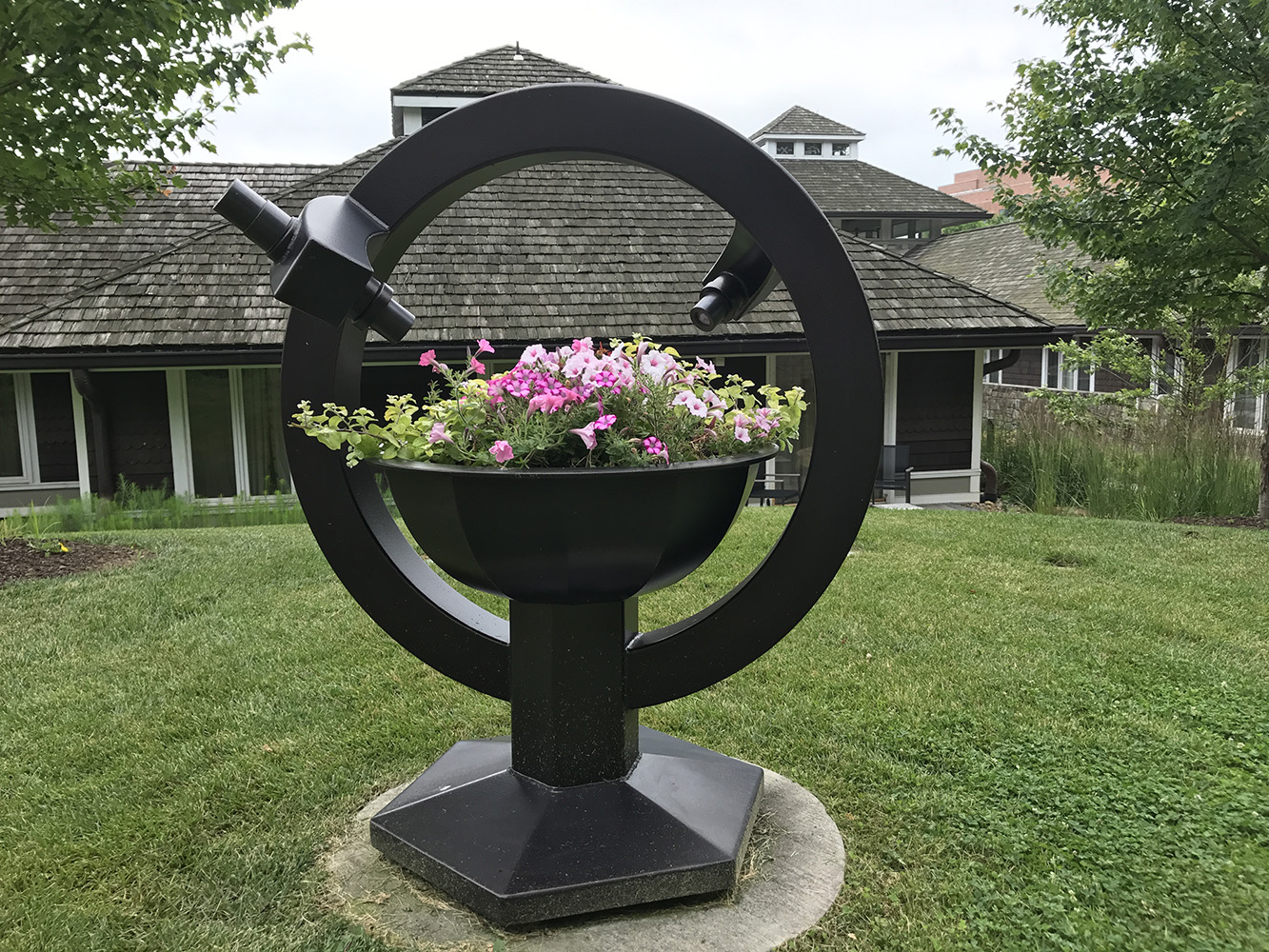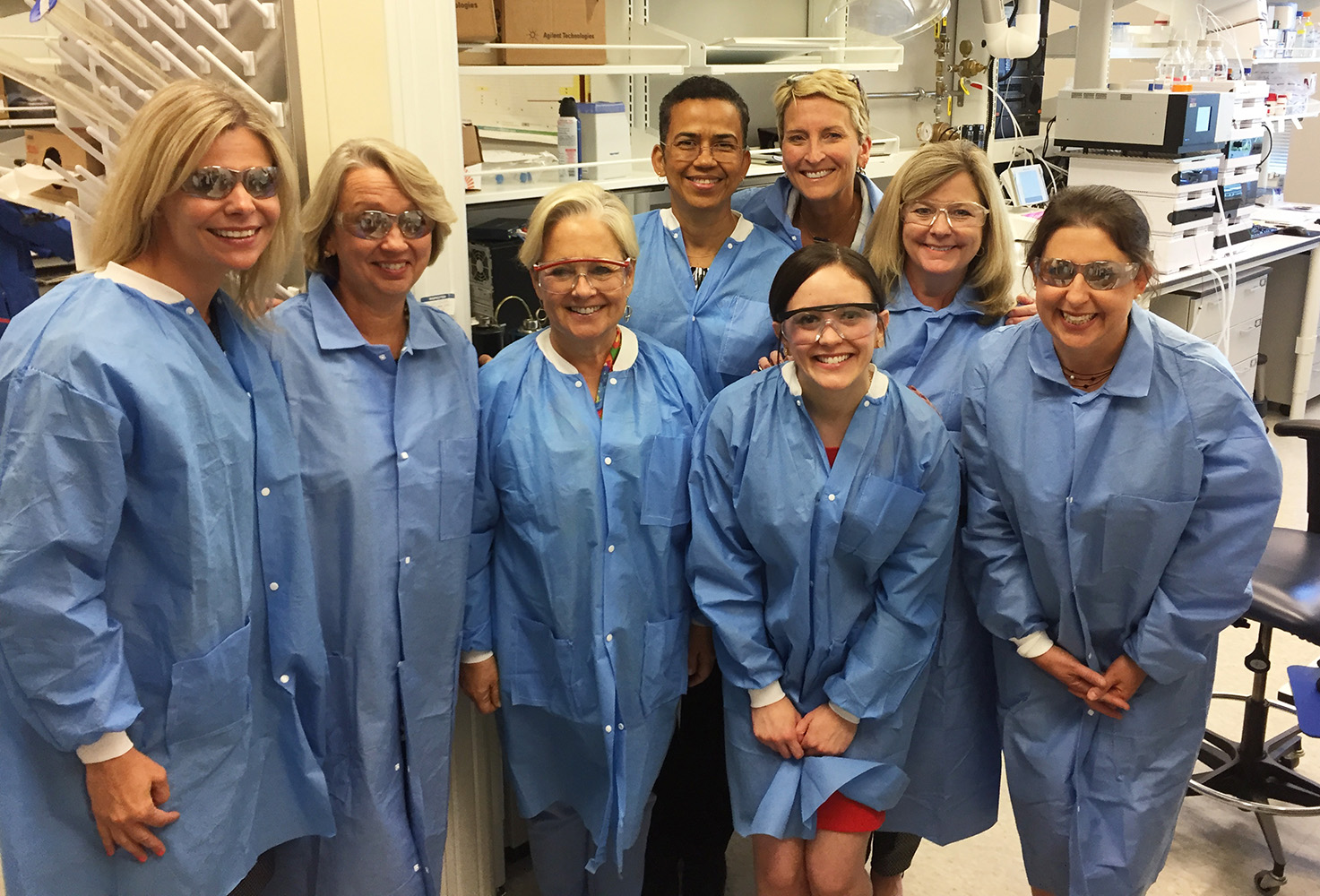 Written by Frank Blanchard, Communications Director; photos by Chris Worthington, Editorial Supervisor; Frank Blanchard, Communications Director
Stay Up To Date
on how The Children's Inn is creating 'A Place Like Home'