Celebrity Chef Inaugurates Brand-New Children's Inn Kitchen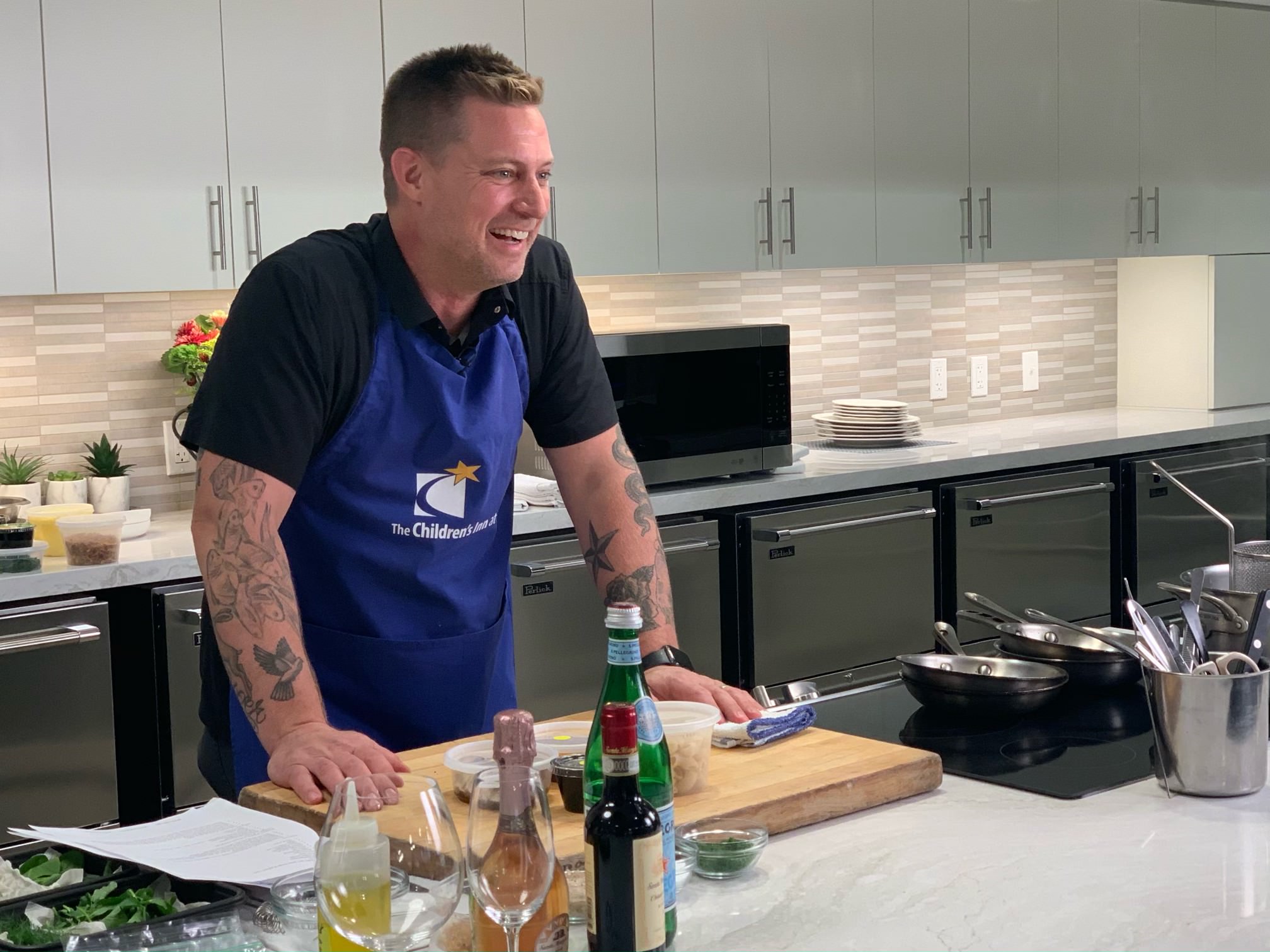 James Beard Award semifinalist Chef Bryan Voltaggio, a Bravo Top Chef and Top Chef Masters runner up, recently inaugurated The Children's Inn's newly renovated E-wing kitchen with a virtual CookINN culinary experience for Children's Inn families and supporters.
"We wanted to celebrate the long-anticipated opening of our E-wing kitchen with our supporters and families but of course could not hold the in-person event we had hoped to show off this new space," says Cathy Morales, The Children's Inn's chief programs and services officer. "Instead, we held an online culinary event and invited guests into our new kitchen via Zoom. Comedian Billy Harris entertained our supporters and families as they put together a four-course gourmet meal under the guidance of Chef Bryan Voltaggio. It was a unique, fun event that was fitting for the beautiful new kitchen our families can enjoy every day from here on thanks to generous support from Merck."
The E-wing kitchen and dining area makeover started in the spring and resulted in an innovatively reimagined design that provides the bright, airy feel of a high-end, contemporary kitchen and a comfortable mix of seating arrangements. In addition to a long table families may share, families also may choose to eat meals in private booths. Most importantly for families and children with strict dietary needs, the newly renovated kitchen also provides families with individual cabinet and fridge space.
Chef Voltaggio's special culinary experience delighted CookINN participants and included such highlights as a vegan mushroom Bolognese rigatoni, steak with mashed potatoes and creamed spinach, and pumpkin cheesecake, setting a high bar for future meals prepared in the new, impeccably designed kitchen.
Stay Up To Date
on how The Children's Inn is creating 'A Place Like Home'