Carnival Kicks Off Inn's Summer Activities
The Children's Inn at NIH recently held an old-fashioned outdoor carnival to kick off a season of summer fun at The Inn. Children, families and young adults attended the event along with board members, trustees, staff and their families.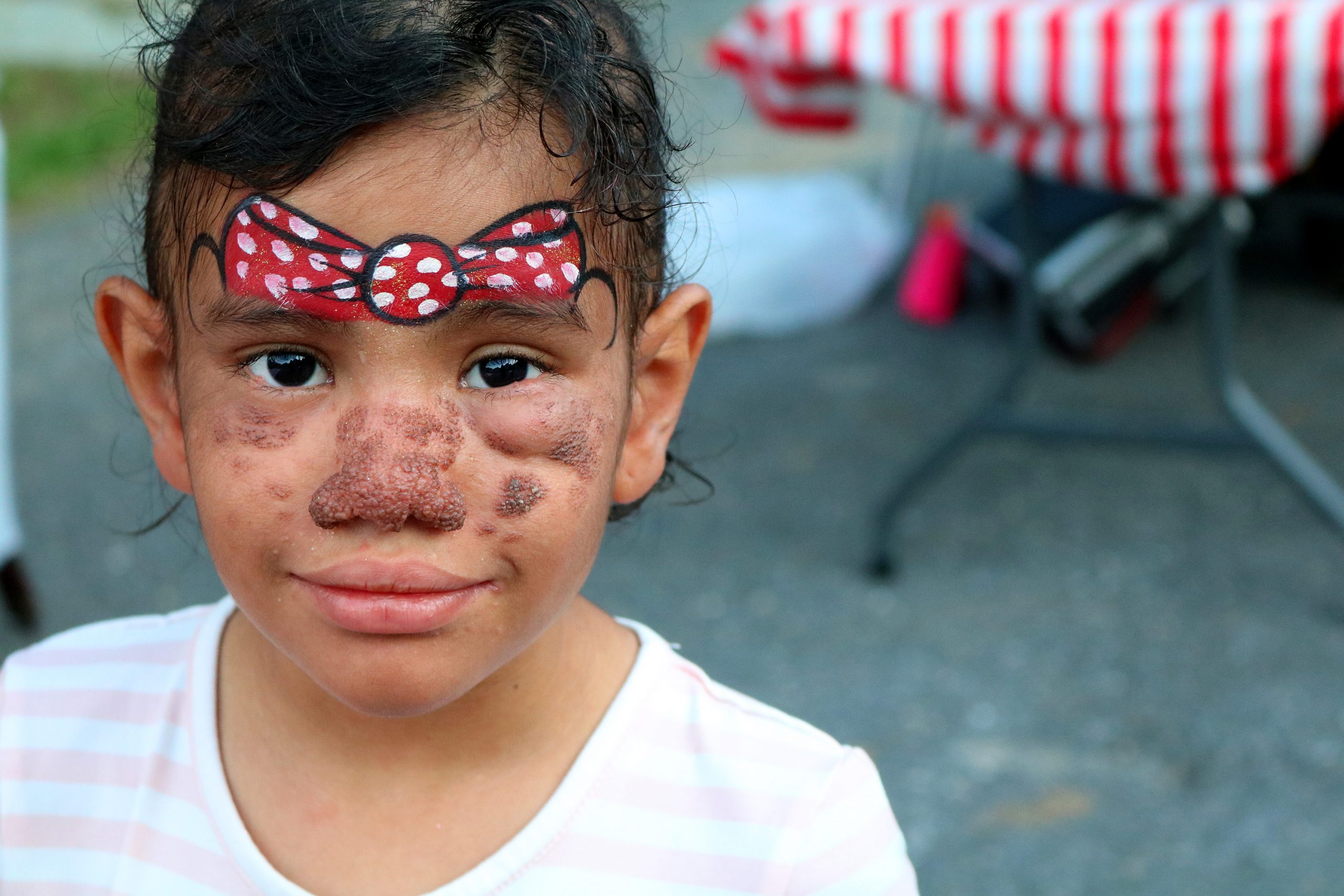 Maria smiles after getting her face painted
Carnival games included a duck pond, disc drop, knocking over cans, bean bag toss, bowling, a bubble machine and more. Guests fearlessly volunteered for the pie attack – inviting children and teens staying at The Inn to gently smash cream pies into their faces. A caricature artist and face painting rounded out the fun, and everyone had the chance to win prizes.
The Inn's Teen Ambassadors, middle and high school students selected to participate in a volunteer program that emulates the activities of a board of directors, ran the carnival game stations and helped children with physical or other health challenges participate in the activities.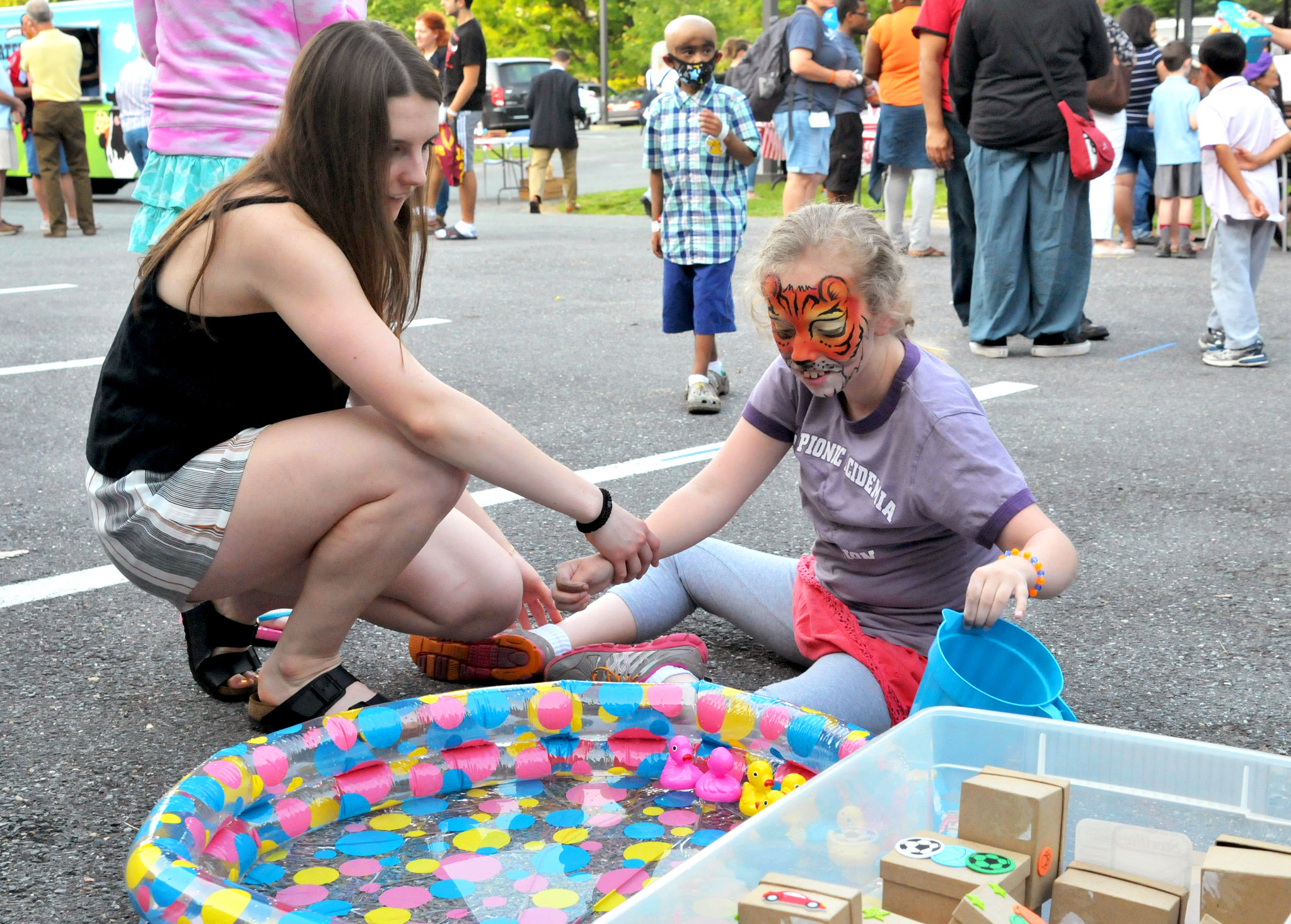 Teen ambassador Lindsay plays with Allison at the duck pond
Click here to see a more photos of the carnival fun. Thanks to your support, we can make fun parties like this for residents possible.
DONATE TO SUPPORT INN FAMILIES
Stay Up To Date
on how The Children's Inn is creating 'A Place Like Home'