T-cell Therapy Helping Acute Lymphoblastic Leukemia (ALL)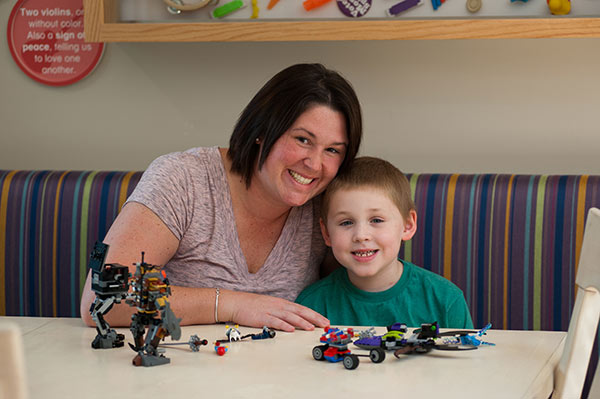 Bryce of Murfreesboro, Tennessee is a six-year-old boy who likes building with Legos, watching Disney shows, and playing with his baby brother, Vance, 19 months. It took doctors several months to figure out that his symptoms—an unusual rash, joint pain and fever—were signs of Acute Lymphoblastic Leukemia (ALL).
Diagnosed last December, doctors in Tennessee recommended considering a bone marrow transplant, but when Bryce's cancer didn't respond to standard chemotherapy, his parents learned about a clinical trial at the National Cancer Institute (NCI) at the National Institutes of Health called T-cell therapy. This type of treatment utilizes the body's immune system to kill cancer cells and entails taking some of Bryce's T-cells, altering them in the lab, and reinserting them back into his body. The goal was that the altered T-cells would fight off the remaining cancer so that Bryce could then receive a bone marrow transplant.
While receiving treatment at the NIH, the family stayed at The Children's Inn. Bryce's mom, Jenny, says that at The Inn, Bryce was excited to play with kids of the same age and he particularly enjoyed the Playroom and bingo nights. She and her husband, Dustin, were really pleased with how "awesome" it was at The Inn. "Everyone was so helpful and nice," she says.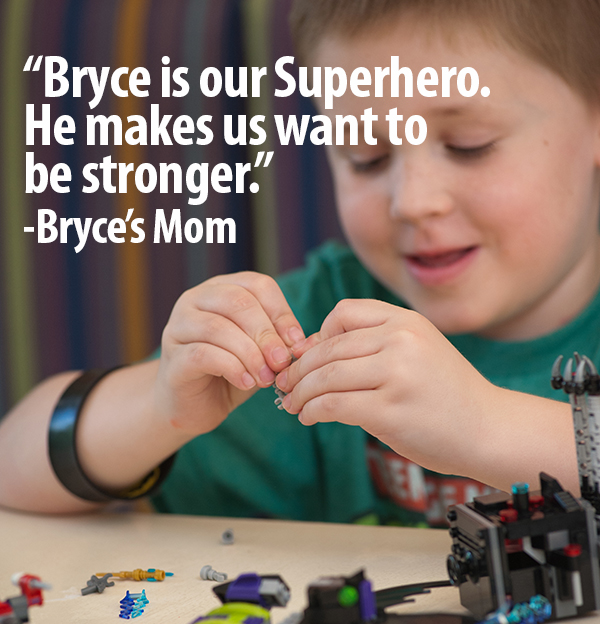 During their stay at The Inn, Bryce's mom says he "wore himself out" the first three days playing in the Playroom and on the Playground with the friends he met, and also enjoyed spending time with Vi, The Inn's therapy dog. Before coming to the NIH, Bryce, an avid dog-lover, took part in a study to see if therapy dogs could help reduce stress for pediatric cancer patients and their parents. Jenny says that his weekly visits with Swoosh, a Pomeranian therapy dog, definitely eased some of the anxiety around the discomfort of chemotherapy treatments and spinal taps. The family has two dogs of their own, Roxy and Brunni—otherwise known as Fox and Hound.
About a month and half after leaving The Inn, Jenny and Dustin reported that Bryce was able to receive the bone-marrow transplant. It went so well that he was discharged only four weeks after the procedure. Now that Bryce is feeling better, the family is looking forward to boating at a nearby lake, as well as going to the Smokey Mountains vacation area of the state to play arcade games and ride go-carts. They are grateful for all the support they received while at The Inn and from their friends and family. "Bryce is our superhero," says Jenny. "He makes us want to be stronger."
Stay Up To Date
on how The Children's Inn is creating 'A Place Like Home'