Jordan Transforms into Superhero to Fight GAN
One mom's decision to ignore her son's doctor's advice was the best decision she ever made.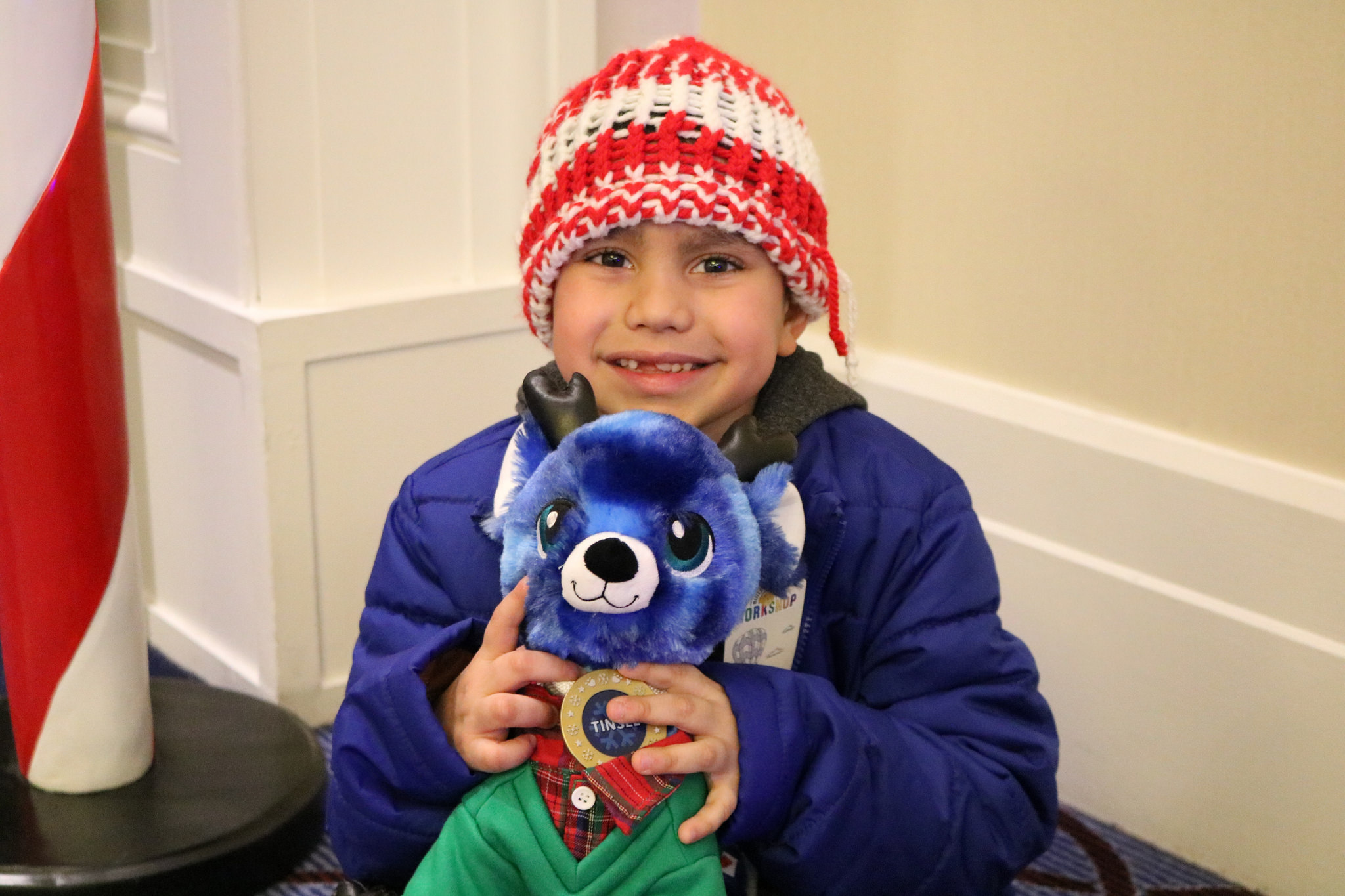 "Don't Google it, it's too scary" Mayra was advised when her 4-year-old son Jordan's genetic test result came back and the doctor offered her a box of tissues.
Like many—probably most—parents, Mayra wanted to learn as much as she could to help her son, so she did anyway. She learned that his diagnosis was GAN, or giant axonal neuropathy.
The disease is an extremely rare neurodegenerative condition caused by one of various defects in the gigaxonin gene. People with the condition are only expected to live to 30 at most, she recalls reading, which was the hardest thing a mother could ever see. "I took this as 'Your kid's going to die,'" she recalls.
Mayra's internet digging led her to scientists studying GAN and to other GAN patients, who steered her eventually to NIH. As a result, Jordan, who will be 8 years old in June, is participating in a clinical trial testing an experimental GAN therapy. He is receiving a novel gene-therapy treatment that delivers replacement gigaxonin protein.
Because gigaxonin is essential for proper function of the nervous system, its absence (or defective version) can cause a range of health problems including trouble walking, talking, and seeing. The hope is that Jordan's health will improve with healthy gigaxonin flowing into his nerve cells.
Jordan's health journey began when he was four, and "he walked with a waddle," according to Mayra. She had also noticed that one leg was shorter than the other, which led her to acquire further testing and led to his GAN diagnosis—and ultimately to NIH.
The wait to get into the NIH trial would take a few years: When Jordan was first diagnosed, GAN was not well understood and the trial was not yet available. And then after NIH doctors began the trial and asked Jordan to join as a research participant, he developed pneumonia a day before the scheduled trip. They had to cancel and wait a heart-breaking 6 weeks. Finally, in November 2017, Jordan—who is the 30th patient worldwide to be diagnosed with GAN—became patient number 9 in the GAN gene-therapy trial.
"It's the new start of his life!" says Mayra, who felt that she had to speak honestly with Jordan describing to him what the treatment would entail and that there were no guarantees.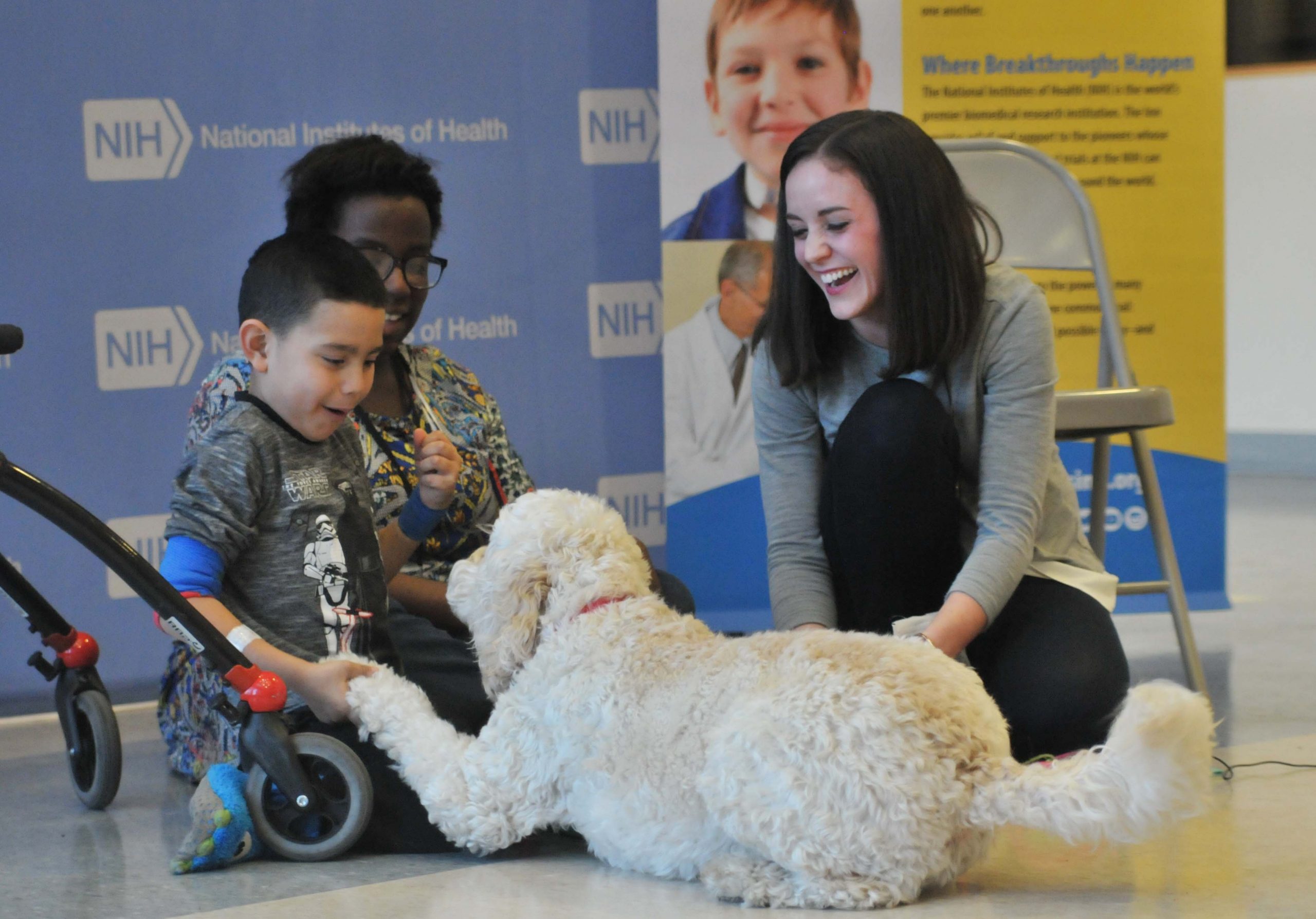 Mayra says her young son acknowledged, "I understand something's wrong with me," but immediately became excited about anything that would help his legs become stronger.
"I'm going to fly!" he exclaimed. Jordan walks with the help of leg braces, which interfere with this energetic boy's love for running, dancing, and acting, which you can experience first-hand on his Facebook page "Jay the Superhero Fighting GAN."
At The Children's Inn, Jordan and his mother find safe spaces for him to run, dance, and play, but also comfort and friendship. Every morning while visiting NIH for his GAN injection and follow-up medical work, he checks his Inn mailbox for goodies, a ritual Mayra says is one of Jordan's favorite activities. His story and video were featured at The Inn's An Evening for Hope gala.
Natives of sunny Arizona, Jordan and his family did not relish the idea of coming eastward to Maryland in winter, yet their recent stay coincided with the magic of experiencing The Inn's special Christmas traditions: Santa arriving on a motorcycle, an airplane ride to the "North Pole," and seeing Rudolph on ice at a nearby holiday show. Jordan also got to cuddle with Zilly, The Inn's therapy pooch, which reminded him of his own dachshunds at home.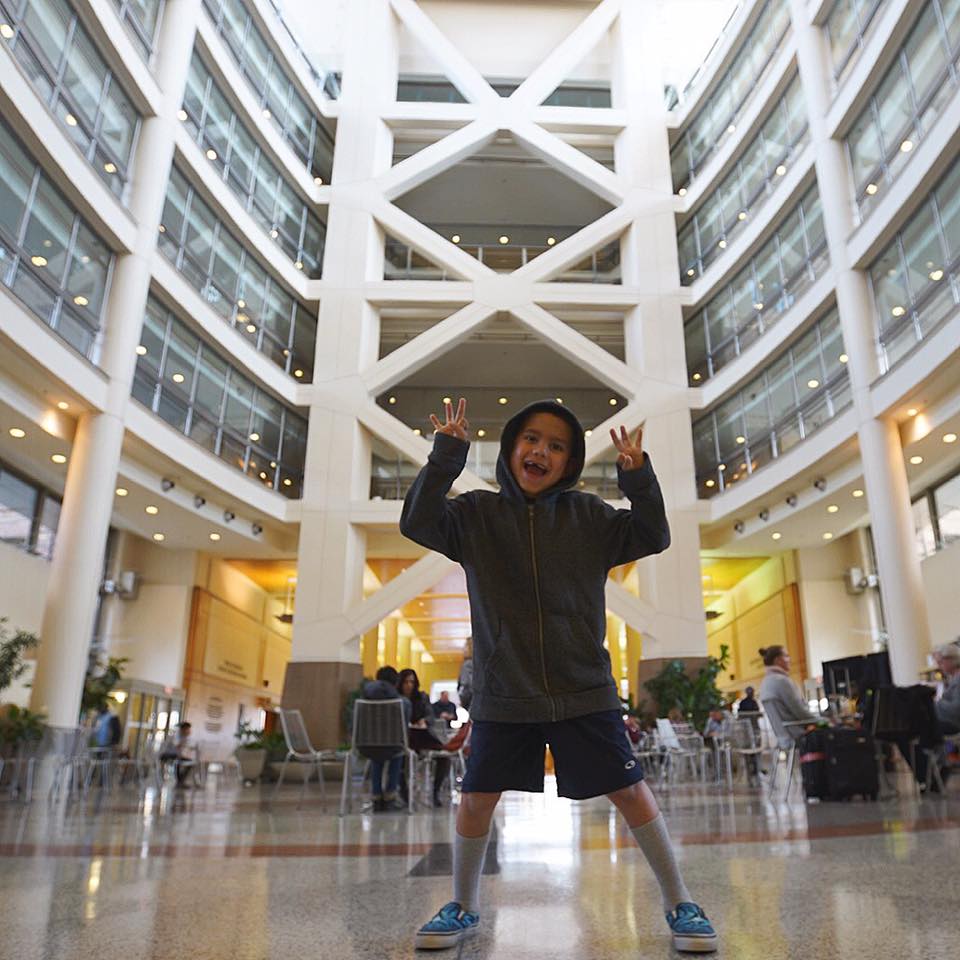 It's only been a few months since Jordan got his injection of hope aka the GAN gene, and his doctors won't know for about a year if and how it will restore his health.
Meanwhile, he is focused on being a boy who loves Thomas the Train, superheroes, and simply being happy.
"Stay positive, it will be okay!" he advises mom routinely, to which she simply smiles proudly.
Stay Up To Date
on how The Children's Inn is creating 'A Place Like Home'