Booz Allen Hamilton: Corporate Support Children's Inn Families Can Count on
A supporter of The Children's Inn for more than 15 years, Booz Allen Hamilton, a management and technology consulting firm, has become one of The Inn's most reliable and generous corporate backers, guided by its purpose statement: "Empower People to Change the World."
Booz Allen's support of The Children's Inn started in 2001 with a sponsorship of The Inn's annual gala. Since then, Booz Allen has continually stepped up its support, from:
Providing Inn families with regular meals
Sponsoring The Inn's annual golf tournament
Holding backpack and school supply drives
Making bilingual staff available as interpreters
Holding food drives to stock The Inn's pantries
Donating concert tickets
Dressing up as elves to help children pick out and wrap holiday gifts for their family members from The Inn's holiday gift shop
Booz Allen Executive Vice President Susan Penfield, who has been serving as an Inn board member since 2013, says, "Community service, passionate service, is core to Booz Allen's DNA." She too is an elf at The Inn's holiday gift shop, calling it "the one Inn event that is most exciting."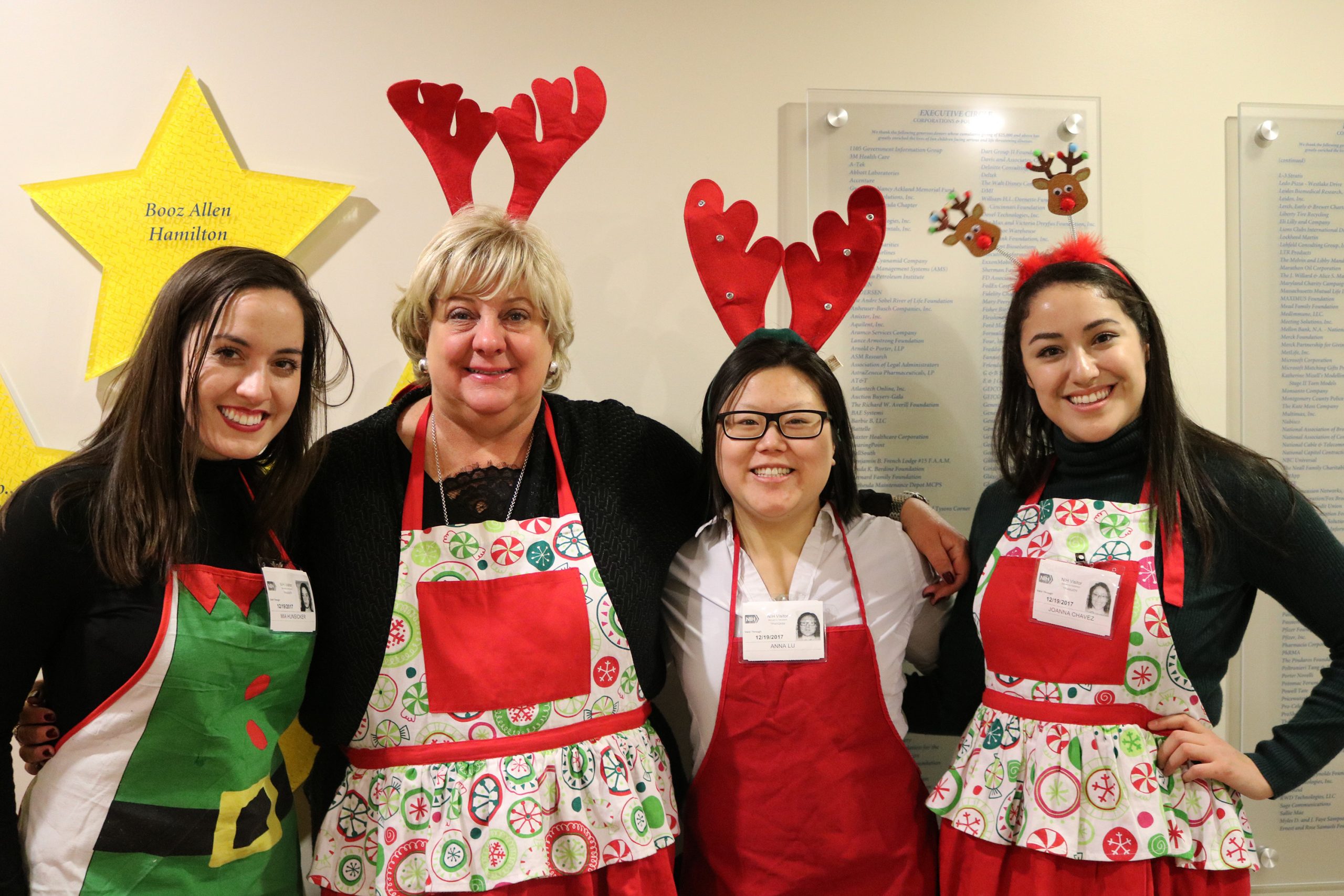 Susan Penfield with Booz Allen "elves"
The firm also offers its expertise to help The Inn implement new technologies, including a reservation system that gathers needed data, and a survey and analysis mechanism for The Inn to better communicate with and support families who are going through especially difficult times. Recently, Booz Allen began developing a welcome app for Inn families that is set to roll out in early 2019.
This year, Booz Allen's top-level sponsorship of The Children's Inn's An Evening for Hope gala helped The Inn's most important fundraiser break the $1 million mark for the first time. "Booz Allen Hamilton is one of The Inn's strongest corporate partners," says Inn CEO Jennie Lucca. "Their support comes on so many levels, helping relieve the burden of illness for more than 1,700 children and their families who call The Inn home every year."
Booz Allen volunteers after serving dinner to residents
Booz Allen President and CEO Horacio D. Rozanski credits the children and families of The Inn with being the ones who change lives. "When you get a chance to interact with one of the families, what they're going through is extraordinarily difficult," he says. "A child with an illness that may or may not have a cure has an uncertain future in treatment. And they are the ones talking about optimism. They are the ones picking you up. It gives you a whole new outlook on life. You walk away changed."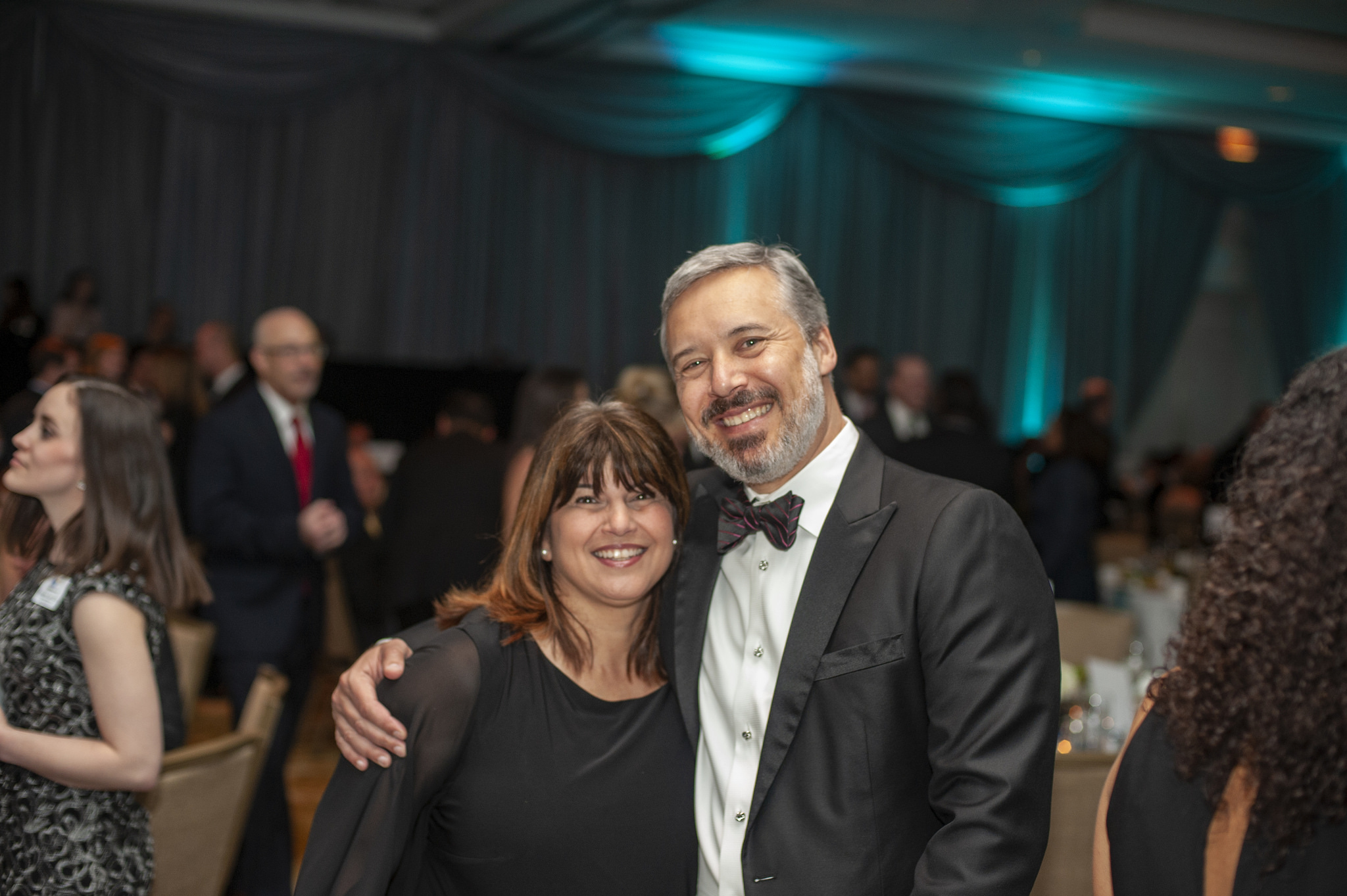 Horacio Rozanski at An Evening for Hope Gala
FIND OUT HOW YOUR COMPANY CAN SUPPORT THE INN
Stay Up To Date
on how The Children's Inn is creating 'A Place Like Home'