Booz Allen Hamilton Making Childhood Possible
Booz Allen Hamilton, a management and technology consulting and engineering services firm, has a culture that embraces philanthropy and employee volunteerism. Their mantra is to "Empower People to Change The World." Booz Allen has generously supported The Inn for years in a myriad of ways.
This year, the firm is a gold sponsor for our annual An Evening for Hope Gala, contributing $50,000 to The Inn's mission of relieving the burden of illness for families who are participating in pediatric research at the National Institutes of Health (NIH).
On why the firm chose to sponsor An Evening for Hope, Horacio D. Rozanski, Booz Allen's Chief Executive Officer said, "When you get a chance to interact with one of the families, what they're going through is extraordinarily difficult. A child with an illness that may or may not have a cure has an uncertain future in treatment. And they are the ones talking about optimism. They are the ones picking you up. It gives you a whole new outlook on life. You walk away changed."
Corporate volunteers from the firm are some of The Inn's most dedicated volunteers. Employees prepare and serve dinner, coordinate fun activities, and even dress up as elves at our Holiday Gift Shop, helping Inn children pick out and wrap presents for their families. They go above and beyond in every way possible.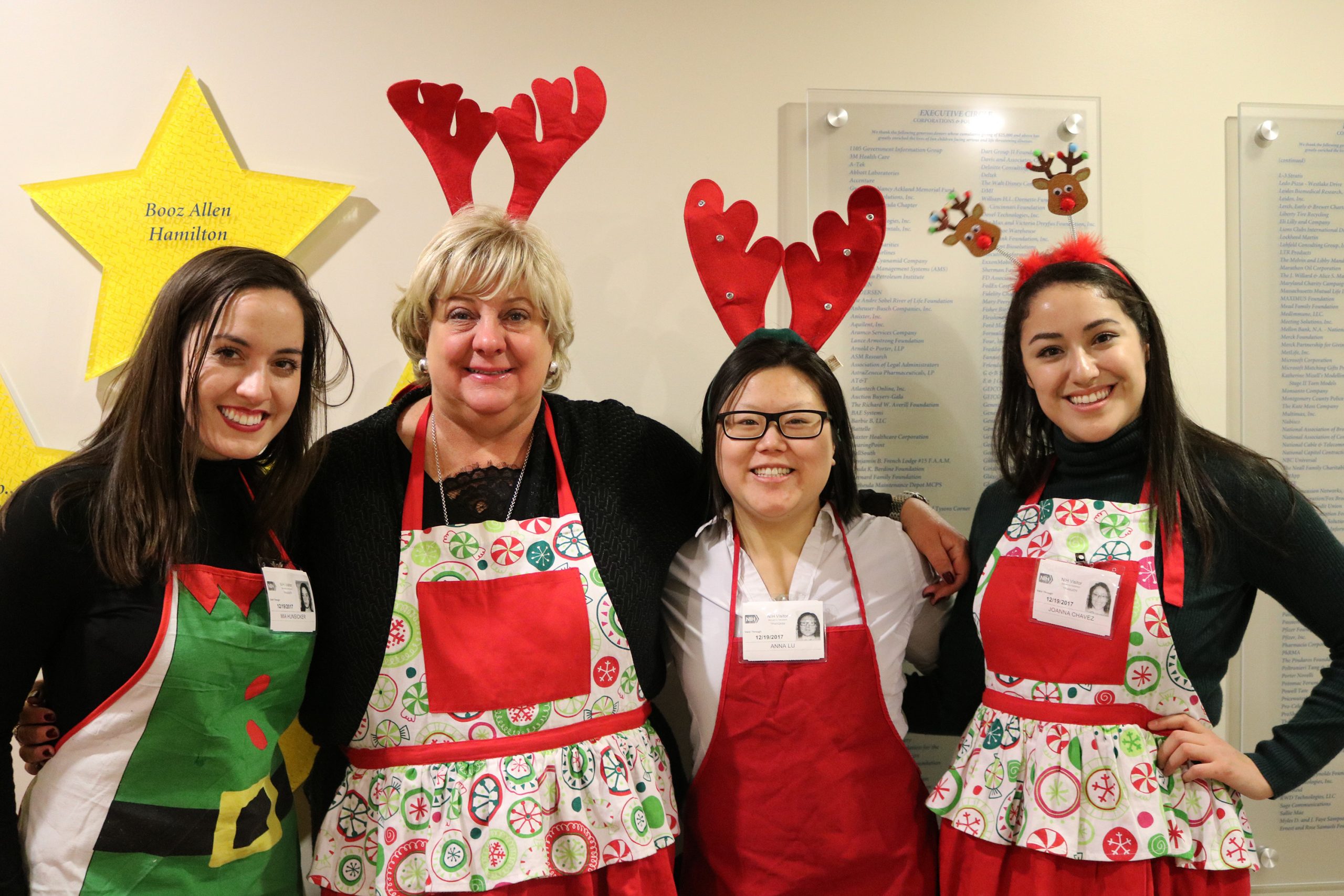 Booz Allen also offers skill-based volunteers to help The Inn implement new technologies. They developed a welcome app for families, and a survey and analysis mechanism for our activities and services, which has helped us better communicate with and support families who are going through more than most.
Susan Penfield, Inn board member and Booz Allen Executive Vice President said, "Community service, passionate service, is core to Booz Allen's DNA. Full stop." She too is an elf at our Holiday Gift Shop, calling it "the one Inn event that is most exciting."
Stay Up To Date
on how The Children's Inn is creating 'A Place Like Home'