Booz Allen Hamilton Follows Through on Gala Commitment
It is impossible to imagine The Children's Inn without Booz Allen Hamilton. For more than 15 years, the management and technology consulting firm has been a top sponsor of The Inn's largest fundraising event, An Evening for Hope. Even when The Inn was forced to cancel the 2020 gala due to the coronavirus pandemic, Booz Allen Hamilton made the decision to gift its sponsorship. But it's the company's multifaceted support of The Inn's operations and direct engagement with its children and families that renders it indispensable.

"Booz Allen is involved in everything we do," says Jennie Lucca, CEO of The Children's Inn. "It started with our gala, but their support has evolved significantly beyond this over the years. Booz Allen leadership serve on our board of directors, volunteer at The Inn, provide us with consulting advice, serve meals to our families and so much more. It is truly remarkable to witness the invaluable support Booz Allen provides to our organization."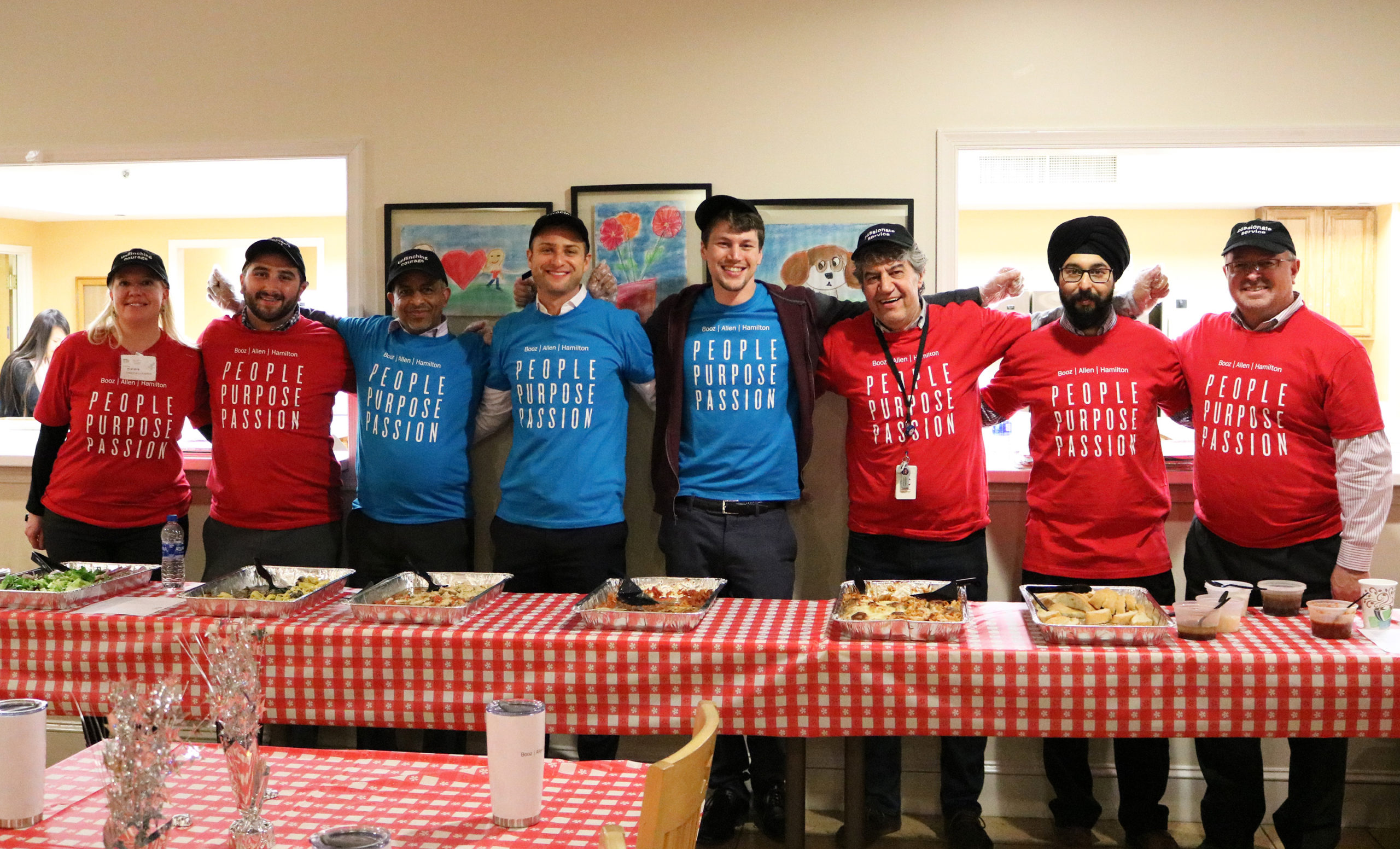 Booz Allen volunteers at a family dinner, preparing to serve a meal to our residents.
Taking its purpose statement "Empower People to Change the World" to heart, Booz Allen has encouraged its staff to become involved with The Inn and its children and families. For several years, Susan Penfield, an executive vice president at Booz Allen, has been serving on The Children's Inn's board of directors, and a number of other senior leaders support The Inn as well.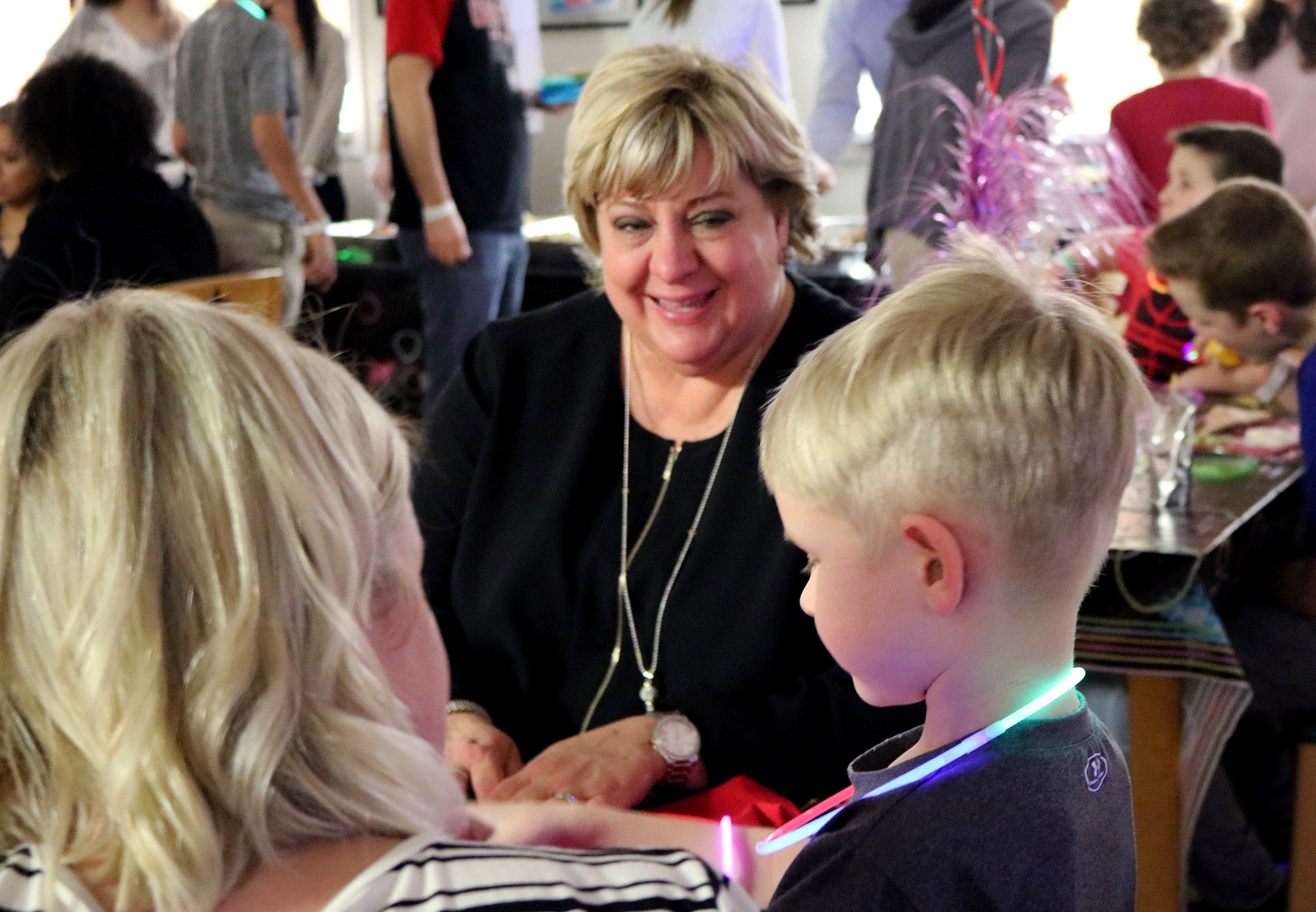 Susan Penfield speaks with Children's Inn residents at a family meal served by Booz Allen volunteers.
"The Inn changes lives and changes the world – for a child, for a family, for the parents, for the community, and so we wanted to be a part of it in as big a way as possible," says Horacio Rozanski, president and CEO of Booz Allen Hamilton, about the company's longstanding support of The Children's Inn.
Stay Up To Date
on how The Children's Inn is creating 'A Place Like Home'