Benjamin's Story: Traveling From Chile to NIH for Treatment for Rare Condition
Inn staff members were thrilled to see a familiar face at The Inn recently—ten year-old Benjamin from Coquimbo, Chile. His father Cristian is with him on this visit while his mother, Alejandra, who has come on previous visits, remained at home.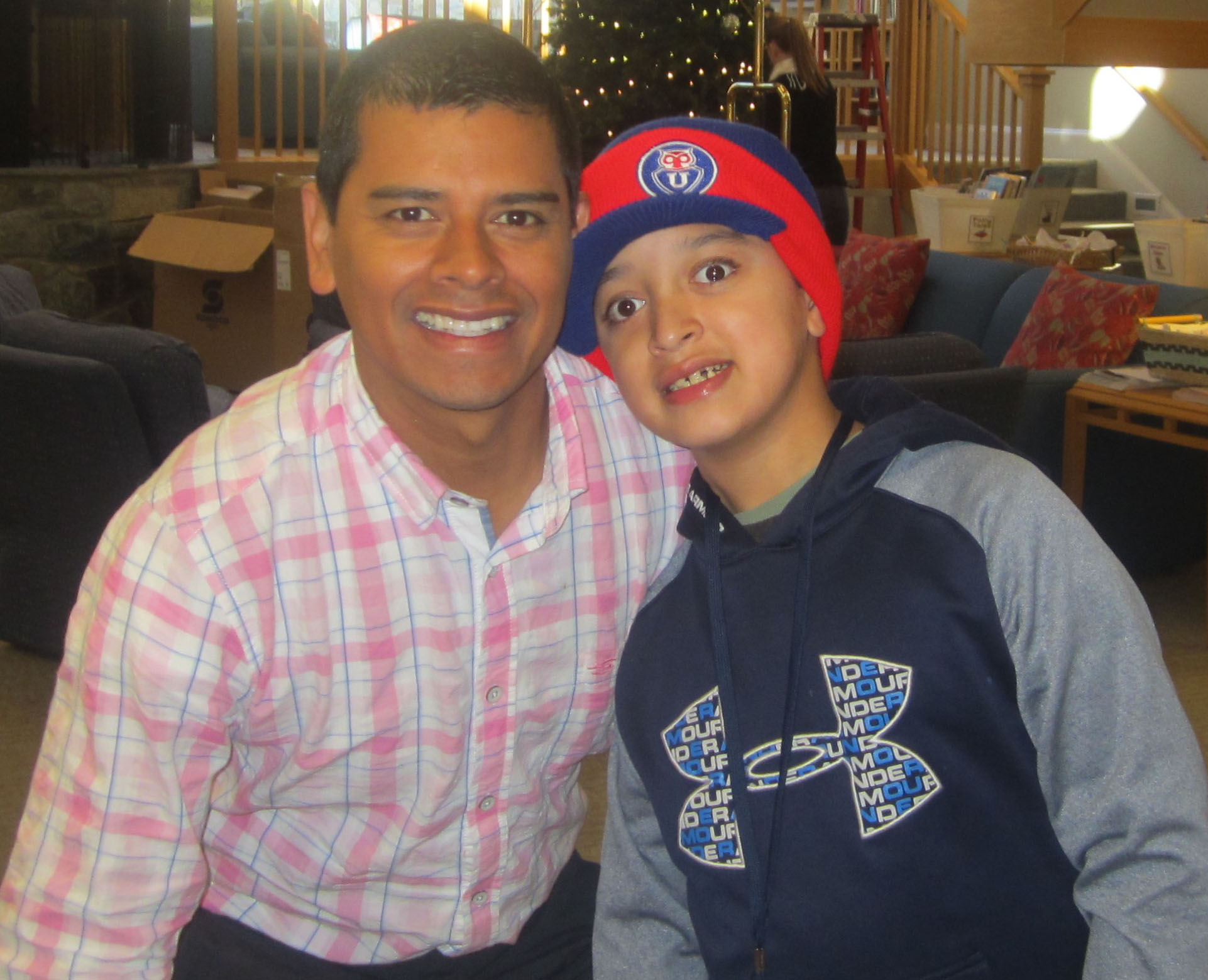 When Benjamin was just a toddler, his parents knew that he had an illness but doctors in Chile could not seem to figure out what the sickness could be or how to treat it. They took him to the best clinic and hospital in Chile, both of which require a 6-hour bus trip to Santiago.
With doctors in Chile unable to diagnose Benjamin's condition, the family continued fighting for their child. They made the choice to come to the United States with the hope of finding a diagnosis and treatment for Benjamin.
Benjamin finally did receive a diagnosis once in the U.S. His condition is called Disseminated Nontuberculous mycobacteria (NTM). It is an immunodeficiency in which mycobacteria disseminate infections throughout his body, affecting his development. It has also resulted in Benjamin experiencing other types of illness.
They first spent two years at a hospital in Utah. It was there that doctors referred Benjamin's family to the NIH. Cristian was sad to continue moving and be away from their home even longer, but says he experienced happiness after what has followed. Their first trip to the NIH and The Children's Inn was in 2008. Benjamin was three years-old. They didn't know where they would stay but The Inn became "a place like home" for them.
On that first visit, Benjamin and his family stayed for nearly 3 years and they have returned once a year year since 2011. Benjamin's favorite space at The Inn is the Playroom but he also enjoys playing pool in the Game Room. Cristian says that he likes everything about The Inn, but most of all, that the people here treat you with the same caring, love and kindness no matter where you're from. He feels that The Inn staff members always want to help and support you. However, in speaking with Inn employees that have watched Benjamin grow up, they have seen the family show the same kindness and hospitality to new visitors at The Inn. Especially helping those coming from Spanish-speaking countries.
Cristian is an engineer specializing in risk evaluation in mining operations back home in Chile. Benjamin is in 6th grade at a specialized school.
Stay Up To Date
on how The Children's Inn is creating 'A Place Like Home'