Through a Pandemic, Autumn Gets Support from The Children's Inn Team
As the final buzzer sounded in the 2022 NCAA men's basketball national championship game at Caesars Superdome in New Orleans, 11-year-old Autumn and her family rushed out into the streets of Lawrence, Kansas, nearly 1,000 miles away, and joined the cheering throngs celebrating the University of Kansas Jayhawks' victory. It had been a breakthrough for the Jayhawks, always a contender but not a champion for 14 years. But for Autumn, the celebration was only possible thanks to a much larger breakthrough that took place 1,000 miles in a different direction, at the National Institutes of Health in Bethesda.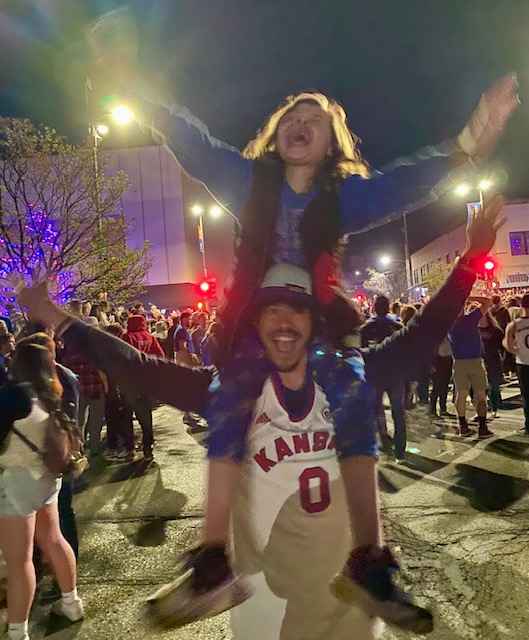 Autumn Celebrating University of Kansas Jayhawks' NCAA Men's Basketball Championship
Born and raised in Kansas, Autumn was born with a growing, inoperable tumor due to an untreatable genetic disease called neurofibromatosis type 1 (NF1) that caused significant facial swelling. A clinical trial conducted by the National Cancer Institute provided hope, and a second home at The Children's Inn.
"Autumn really just likes everybody at The Inn," said her mother Lindsay. "I think she sometimes feels like a little celebrity! She walks in and everyone says 'Hey Autumn!' or 'We're glad you're back!' It makes her feel really good and comfortable."
After participating in several clinical research studies taking place at NIH since she was just one year old, Autumn and her family saw results quickly from her current trial, testing her tumors' response to the medication selumetinib.
"When she was started on the MEK inhibitor, she had a nice shrinkage," said Brigitte Widemann, M.D., principal investigator of the student and chief of the National Cancer Institute's Pediatric Oncology Branch at the Center for Cancer Research. "Her tumor became smaller, and her facial tumor was less disfiguring."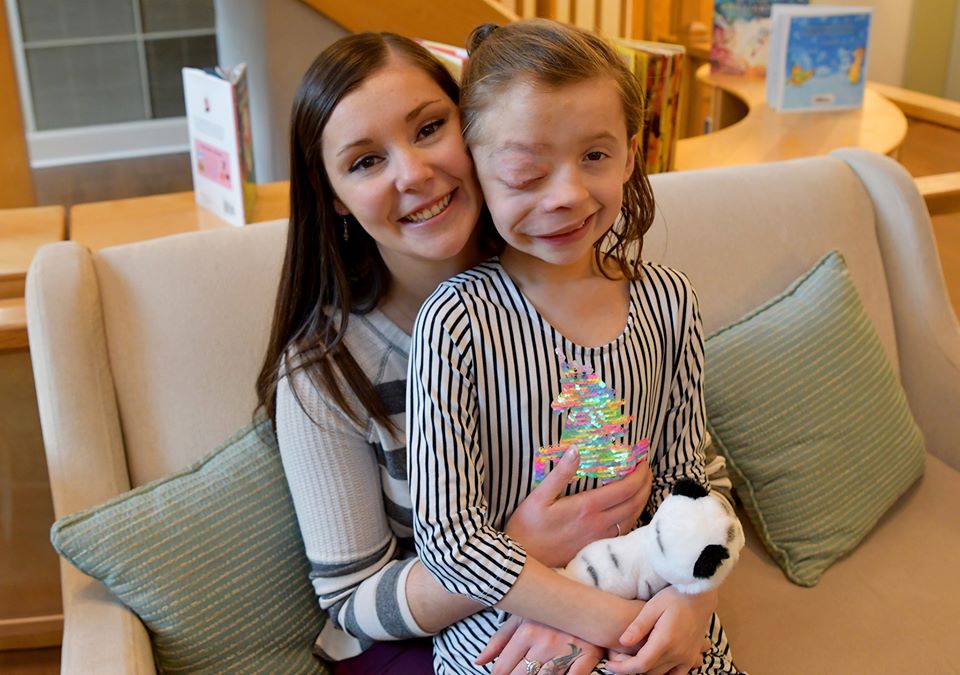 Though Autumn's tumor did grow back, it did not expand beyond its original size and the medicine continued to provide the best hope to stop that growth. She was briefly taken off the trial, but returned when protocols were adjusted to include children like Autumn who had seen clear benefits from the trial medication despite not experiencing sustained tumor shrinkage.
Lindsay describes Autumn as "very social," and said that she loves traveling so much that her big Christmas gift last December was a suitcase. But in March 2020, her trips to The Inn were curtailed by the COVID-19 pandemic. Suddenly, most of her doctor visits were conducted virtually, with only one or two trips to The Inn each year.
"For almost a year, we were pretty much just at home," said Lindsay, who recounted sitting 10 feet away from family as they celebrated Christmas in 2020. "For someone like Autumn who is super social, it was extremely difficult. Using Zoom was important. We'd call all her little friends and they'd play video games on one device and have their faces on another."
"Our trip in January got canceled," Lindsay remembered. "That's been somewhat difficult because we don't get to have results. Since they do get to visually look at her, they didn't have a concern that Autumn's tumor is growing, so we're just waiting to find out if it's been shrinking."
Back in Kansas, Autumn has kept herself entertained through several creative outlets. She has taken up clarinet – accompanied by her older sister who plays the trumpet – and has acted on her love of comic books to create imaginative ones of her own. "She really likes to draw and write stories, so that's been fun for her to do," her mom said. "It's almost all new [characters and worlds] every single time. She has quite the imagination."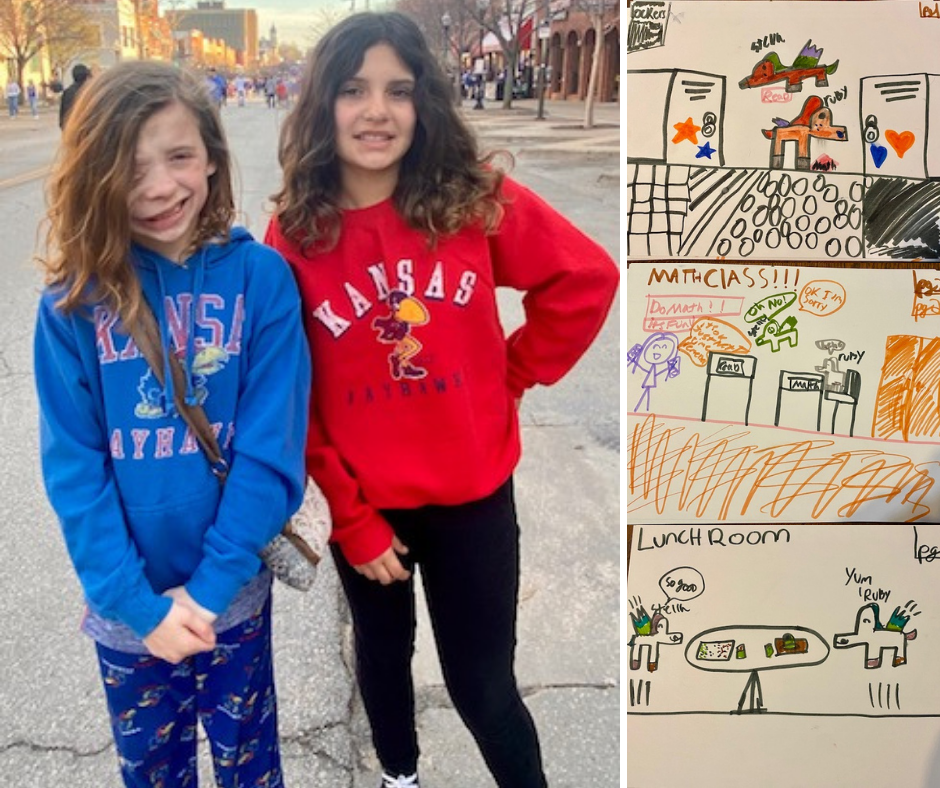 Autumn with some of her comic book artwork
Fortunately for Autumn, her family has not been directly impacted by COVID-19, and she was able to join her parents and sister in getting vaccinated when she became eligible. Now, life is opening back up a bit. She is back at school, where she is nearing the end of sixth grade. Her extended family, all living in Lawrence, has been able to reunite without strict social distancing. And of course, there was the joyous communal celebration of a championship on the streets of her hometown.
But Autumn's eagerness to return to The Children's Inn remains. Despite her lack of visits, The Inn is still able to provide a "place like home" for Autumn and her family throughout every step of her medical journey. She and her sister were able to join a virtual Siblings Day celebration, and her family made a road trip from Kansas to Maryland for the visit last summer. "She feels like everyone is her friend both at The Children's Inn and at the hospital," Lindsay said. "She likes all her doctors and nurses. It's a really interesting experience, because people feel sorry that we have to go, but she's like 'We love it!' And we still feel completely supported by The Children's Inn team."
Stay Up To Date
on how The Children's Inn is creating 'A Place Like Home'