Get Inspired by Healing Art Displayed at The Inn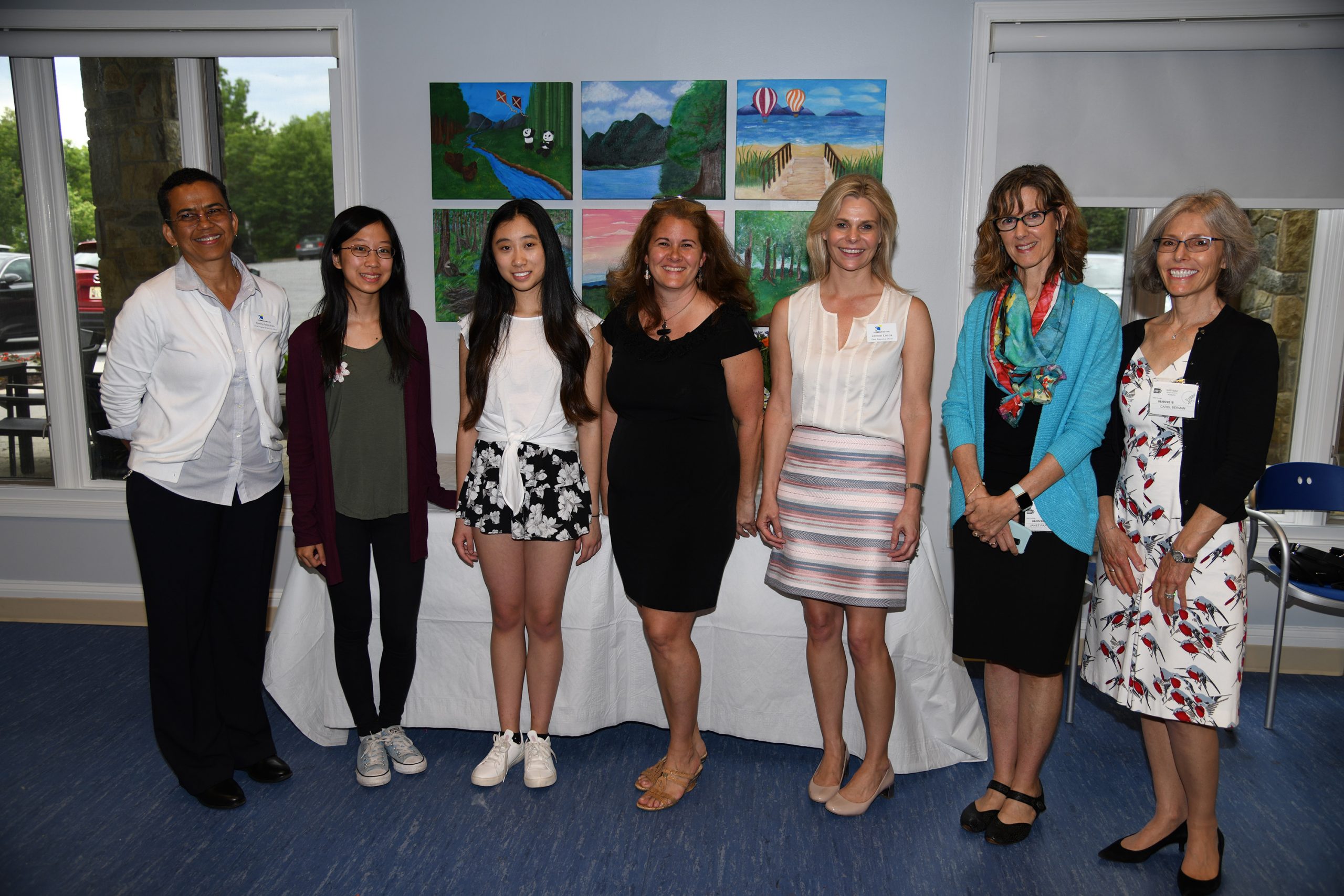 Youth Art for Healing group pic
The walls of The Children's Inn now display 25 new works of colorful, inspirational art thanks to a group of talented Richard Montgomery High School students and the Bethesda-based nonprofit Youth Art for Healing. The nonprofit works to bring youth art into healthcare environments to "provide a sense of comfort, inspiration and healing for patients and their loved ones, and healthcare professionals."
"We are so grateful to the students and Youth Art for Healing for these wonderful paintings," said Jennie Lucca, CEO of The Inn. "We were excited to participate in this effort, and we can easily say that the students' work surpassed all our expectations."
Student art now hangs throughout The Inn, where it will be on display indefinitely. Nature scenes of sunsets, calm waters, frogs hopping over lily pads, turtles basking in the sun, and a number of contemporary compositions now grace the walls throughout The Inn.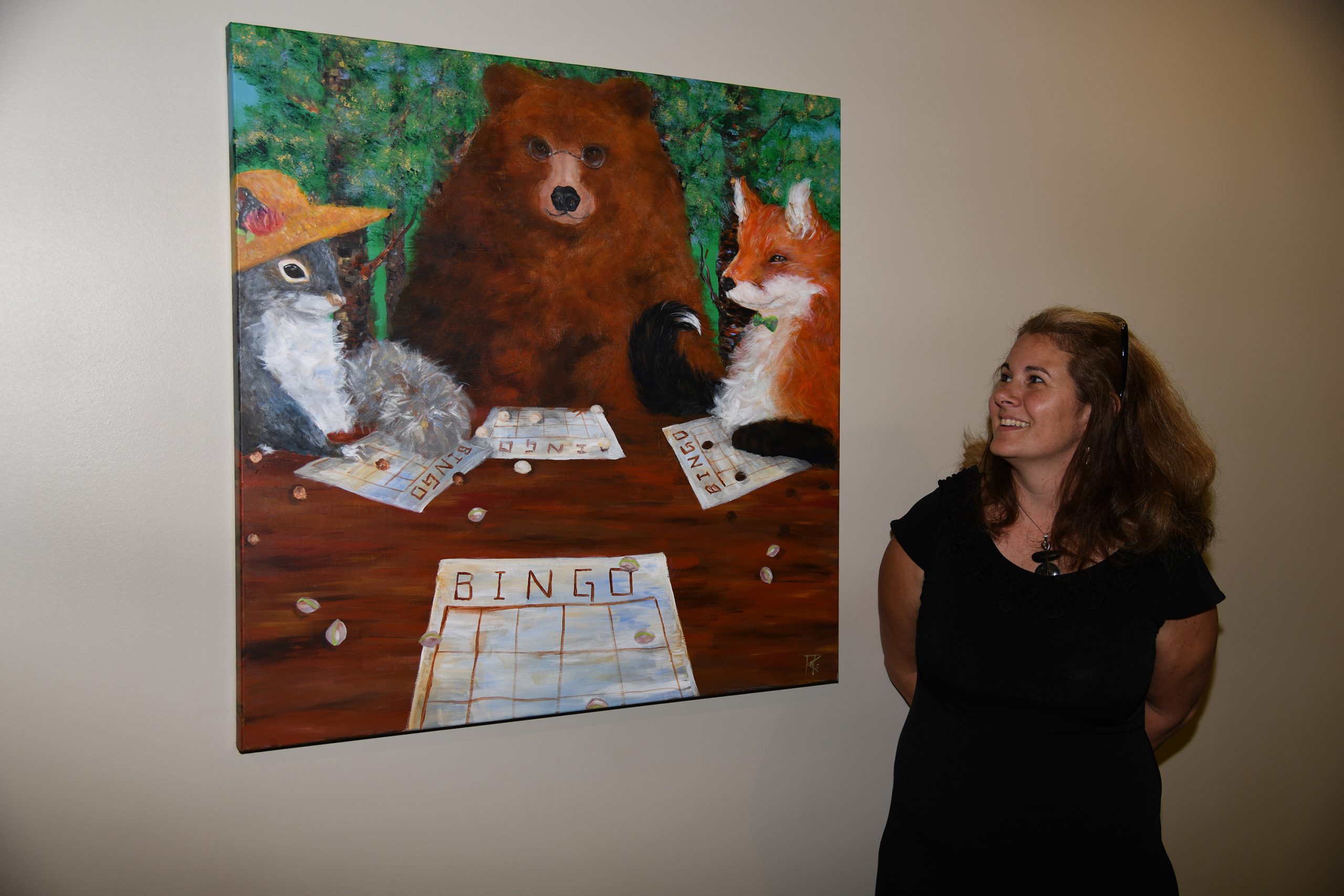 Youth Art for Healing
The students, all members of the National Art Honor Society, used their artistic skills in and outside of art class during the past school year to paint these works of art. The paintings bring joy and tranquility to families staying at The Inn whose children are receiving treatment as part of clinical studies at the National Institutes of Health (NIH).
Richard Montgomery High School Art Teacher Kara Stanton oversaw students' artistic efforts and helped guide youth in grades 9-12 to produce their best work for The Inn. She received help from YAFH art advisors in critiquing students' sketches and works of art to expand students' artistic development, encourage compassion and empathy, and promote community giving.
Click here to view photos of the art opening reception, and here to see individual works of art.
Stay Up To Date
on how The Children's Inn is creating 'A Place Like Home'