The Inn Goes to Outer Space Through the ARISS Program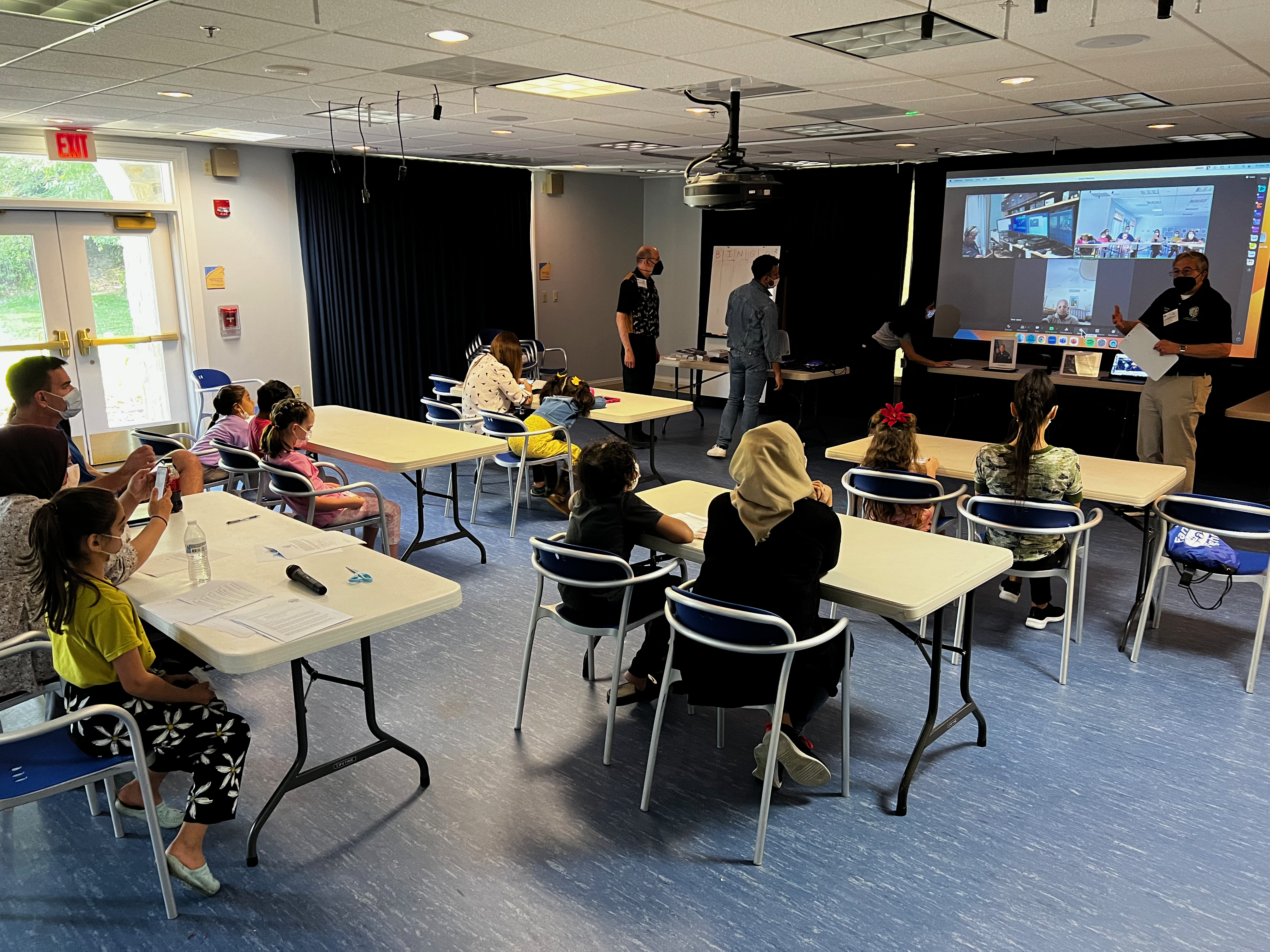 On Friday, May 26, the families staying at The Children's Inn at NIH had an out-of-this-world experience when they got a chance to speak live to John Shoffner on board the International Space Station as part of the Amateur Radio on the International Space Station (ARISS) program.
The activities for the day were all built around a space theme, with families creating a solar system project while learning about the eight planets, including Earth, which orbit the Sun. Families watched an ARISS moderation video to get an idea of how the communication would work and then gathered around for the real thing.
Shoffner, a professional race car driver, and investor, traveled to the International Space Station aboard the Axiom Mission 2, the second entirely-private crewed mission to the ISS. He launched earlier this week on May 21 as the pilot of the Crew Dragon vehicle.
Families at The Inn submitted questions in advance and had the opportunity to speak directly to Shoffer on Friday for a 10-minute window arranged by ARISS. They took turns speaking with him, asking about his preparation for living in space, what sort of discoveries are being made on the ISS, what his routine is like, and why he wanted to go in the first place. Shoffer showed them around the ISS and talked about his experiences launching into and living in space.
The ARISS program was created and is managed by an international consortium of amateur radio organizations and space agencies including the National Aeronautics and Space Administration (NASA) in the United States, Rosaviakosmos in Russia, Canadian Space Agency (CSA) in Canada, Japan Aeronautics Exploration Space Agency (JAXA) in Japan, and European Space Agency (ESA) in Europe.
Stay Up To Date
on how The Children's Inn is creating 'A Place Like Home'