Angelica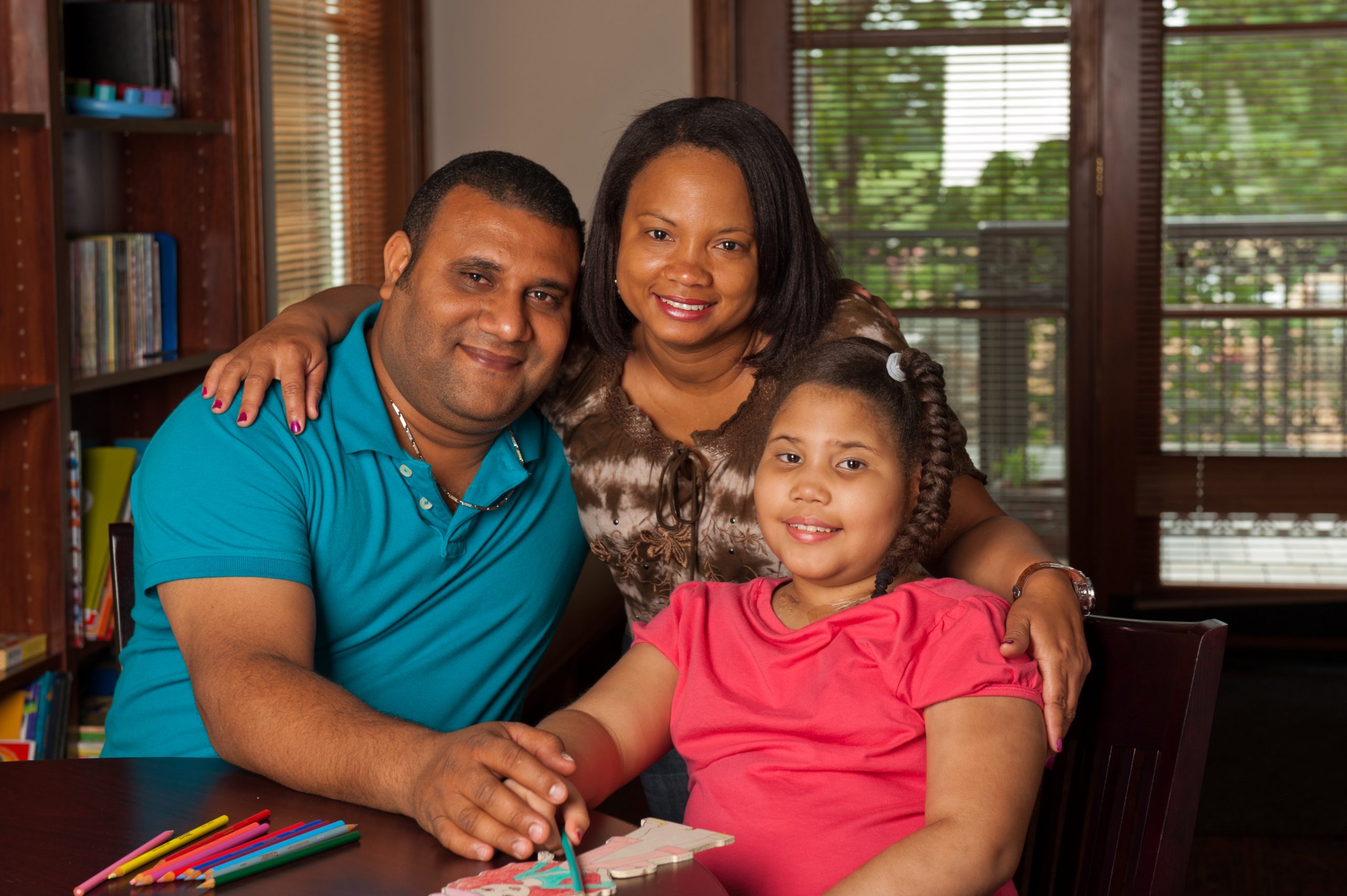 Angelicais the daughter of child psychologist, Dulce Maria, and firefighter, Angel. She has a five-year-old sister and two-year-old brother. However, for over two years, seven-year-old Angelica and her mother Dulce have been separated from their family and everything else that defines home.
When they first arrived in the United States in January 2009, extreme fear and confusion enveloped Angelica and her mother. Coming from their home in the Dominican Republic, adapting to the climate, language, and culture of Washington D.C. was difficult. In addition, Angelica was extremely fatigued and Dulce was battling the thought of losing her first child to Aplastic Anemia.
Dulce recalls attempting to wake Angelica for preschool and meeting her moans of being too tired to get out of bed. This was unusual for the previously energetic and school-loving little girl. Concern only deepened when bruises began appearing all over Angelica's four-year-old shins and thighs. Within weeks, Angelica was diagnosed with Aplastic Anemia; a rare blood disorder characterized by a body's inability to produce enough new blood cells. This disease causes fatigue and places those affected at higher risk of infection and uncontrolled bleeding.
Through a fellow patient in Santo Domingo they learned about a pediatric Aplastic Anemia study at the National Heart, Lung, and Blood Institute at the NIH and embarked on a long and anxiety-ridden flight to the United States and their new home: The Children's Inn at NIH. "When we got to The Children's Inn, it was so welcoming. I was fascinated. It was more than I could have ever wished for," says Dulce. While staying at The Inn, Angelica spent most of her time in the Playroom playing dress up with another Aplastic Anemia patient from the Dominican Republic. They listened to reggae music and danced in their princess outfits. Dulce says that she and Angelica found a strong sense of community at The Inn.
After two very long years of being away from home and the rest of their family, Angelica stabilized and received a bone marrow transplant in August. Angel came to the U.S., as he had the important task of donating his bone marrow to Angelica. "By seeing [Angel], our energy returned and we were ready to fight once again," says Dulce. Angel had to return home to work and care for their other two children, and now Angelica and Dulce reside at The Inn's Woodmont House during her post-transplant phase. "Angelica and I feel protected and comfortable at The Woodmont House, like we are part of a caring community," says Dulce. "Angelica especially looks forward to Monday afternoons, when volunteer Emma McNamara comes to read with her."
Stay Up To Date
on how The Children's Inn is creating 'A Place Like Home'