A Decade of K's for Kids
Inn families celebrate with trip to Nationals Park, visit from Screech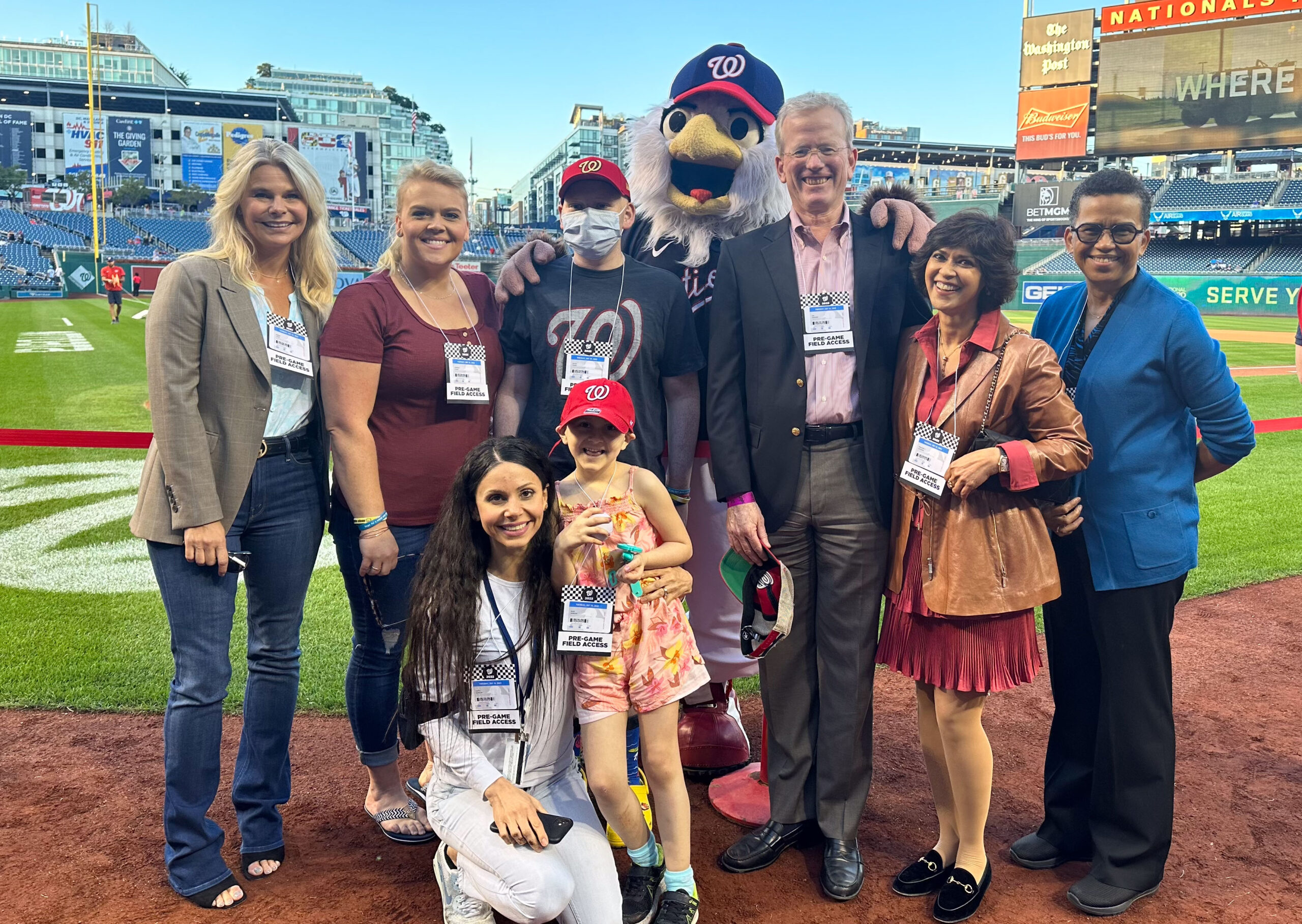 On September 19, the Nationals honored The Inn with a pregame ceremony highlighted by David throwing out the first pitch and Ellis yelling "play ball!"
From Stephen Strasburg to Max Scherzer to Josiah Gray, for a decade, pitchers from the Washington Nationals have been among the best in Major League Baseball. That has not only brought happiness to Nationals fans, but it has also helped bring joy and comfort to families at The Children's Inn at NIH through the K's for Kids program, sponsored by Washington Area Toyota Dealers.
For every strikeout recorded by any Nationals pitcher this season, Washington Area Toyota Dealers have donated $50 to The Inn. Since the K's for Kids program was inaugurated for the 2013 season, more than $750,000 has been donated to The Inn thanks to Washington Area Toyota Dealers and the prowess of Nationals pitching. This season, Washington pitching struck out 1,225 batters for a total of $61,250.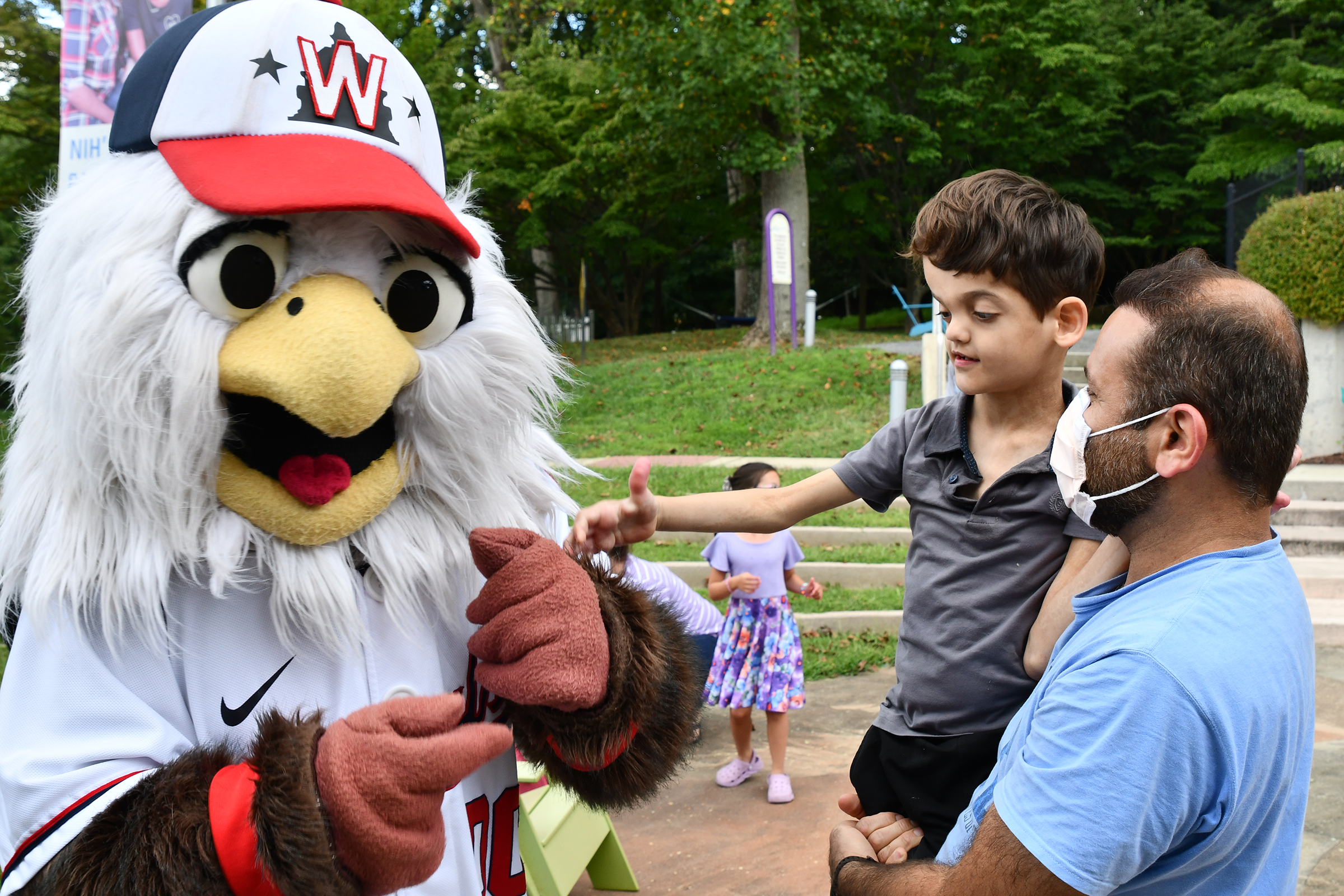 Screech came to The Inn to play with families on the playground
The decade-long partnership was celebrated with a pair of special events in September. Screech, the Nationals' popular mascot, came to The Inn early in the month for an afternoon of fun on the playground. The mascot arrived with his trademark boundless energy and immediately started dancing and playing with the families. The mascot posed for pictures, gave and received hugs, and handed out Nationals-themed gift bags to anyone in attendance. Screech went down the slides and swung on the swings alongside the children gathered on the playground for the event.
Then on September 19, Inn families and staff were welcomed to Nationals Park for special recognition before the Nationals' game against the Chicago White Sox. In addition to getting VIP treatment in the stands and seeing the Nats claim a 4-3 win that night, Inn resident David got to throw out the ceremonial first pitch and Ellis gave the call to "play ball" before the game got underway.
"The K's for Kids program has done so much to help make The Inn a 'place like home,'" Chief Development Officer Fern Stone said during the event. "Our partnership with the Nationals and Washington Area Toyota Dealers has meant so much to us over the last decade, and seeing the children's reaction to special events like these brings such joy to all of us here at The Inn."
Washington Area Toyota Dealers present the K's for Kids check to Cathy Morales, Jennie Lucca, and Prachee Devadas on behalf of The Inn.
Stay Up To Date
on how The Children's Inn is creating 'A Place Like Home'