Rayne Gets Comfort, Gives Warmth at The Inn
When you first meet Rayne—and if you have been to The Children's Inn over the past several months, you have likely met Rayne—you wouldn't suspect that there was anything wrong with this bubbly three-year-old from the Bahamas. Known to some staffers as the Mayor of The Inn, Rayne is a bundle of energy who has been eager to make friends with babies, grandmothers, and everyone in between. From helping volunteers decorate for the holidays to riding her tricycle up and down the halls, Rayne has brought unbridled joy and light to The Inn since arriving last August.
Her mother, Agnes, didn't suspect anything was amiss either. "There was nothing unusual," she remembered of the day last spring when she discovered the problem. "Just a week or two before that, she had some bruises on her skin that I thought was an allergic reaction. A doctor prescribed some medication, and it seemed to work. But one day, I don't know why, but I just looked in her mouth. And when I looked in, I saw blood all over."
Rayne's doctors at home couldn't pinpoint a cause, though early testing indicated that her blood platelet level was abnormal. She was airlifted from Grand Bahama, her home island, to Nassau, where doctors put her through a series of tests. Four weeks later, the official diagnosis came in. Rayne had severe aplastic anemia, a blood condition that occurs when bone marrow cannot make enough new blood cells for a body to work normally. With the limited resources available in the Bahamas, Rayne underwent blood transfusions daily. It was enough to get her stabilized, Agnes explained, but she still bled, and her platelet levels remained low. That was when her doctor reached out to the National Heart, Lung, and Blood Institute (NHLBI) at the National Institutes of Health, which accepted her for a clinical trial.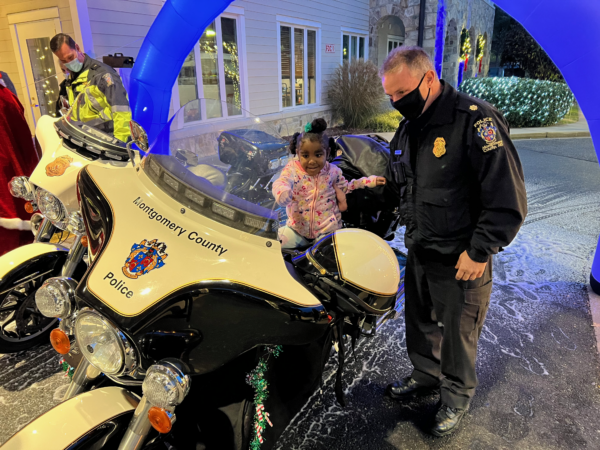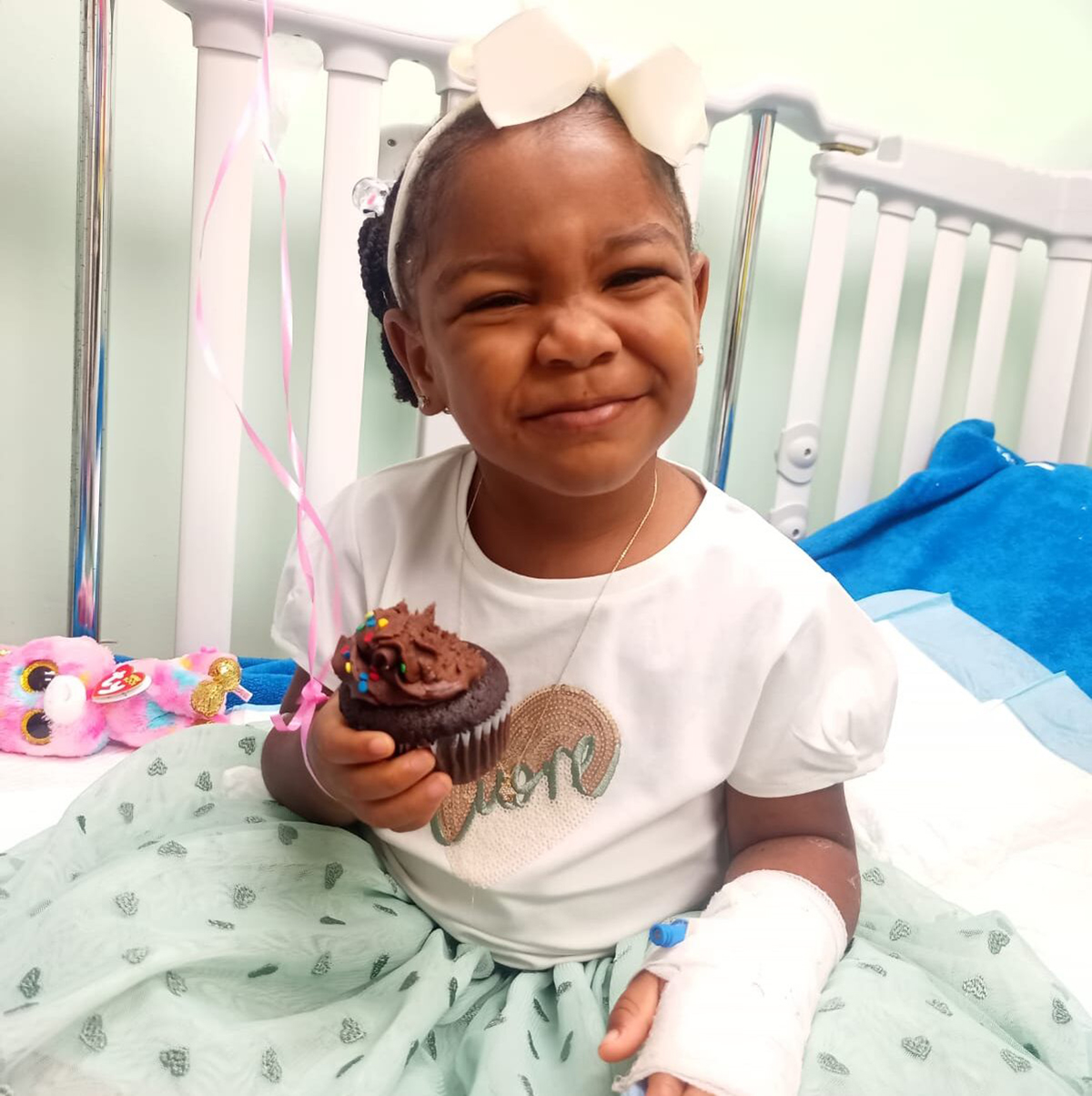 Many people who suffer from severe aplastic anemia experience extreme fatigue. Not Rayne. The rambunctious girl never slowed down or lost her burgeoning sense of independence. The bruising, which had initially been mistaken for an allergic reaction, was the only outward sign of the disease.
"The doctors caught it early, and she has so much energy that it's definitely helping," Agnes said. At the NIH, Rayne has undergone ATG treatments, an immunosuppressive therapy that attacks the T-lymphocyte cells attacking bone marrow. "Her body is 100% responding to treatments. At first, they thought she may have needed a bone marrow transplant, but by the second month [at NIH], that was already written off. She is now in what they call a robust response."
Agnes does not doubt that staying at The Children's Inn has played a large role in Rayne's rapid recovery. "Rayne is a people person," she laughed. "When she was in the hospitals back home, she was engaged in a metal crib because her levels were so low. The only people allowed to see her were myself and my husband. She was potty trained, but she couldn't go to the bathroom, so they put diapers on her. That made it worse because she knew that she was a big girl. She was completely traumatized when we came here, but now she has all this freedom to move. She's met a lot of different kids and socializes and plays with anyone. This has definitely helped a lot with her treatment and her overall outlook as well."
That enthusiasm for meeting people and learning new things extends to her medical journey. Rayne is an active participant in conversations with her doctor and understands a lot about what happens at her appointments. "She understands a biopsy," Agnes said. "She knows when they need to change a dressing. She's grown a lot [since coming to The Children's Inn]. She knows what she wants, and she is going to figure out a way to get it."
Although her doctors are optimistic that she is making a full and lasting recovery, Rayne and Agnes remained at The Inn until mid-February 2023, a full six months after their arrival. They celebrated Christmas at The Inn, although that meant being apart from Rayne's father and five-year-old brother. They keep in touch regularly, though, and are looking forward to the reunion in a couple of months. In the meantime, Rayne will continue performing her mayoral duties at The Inn with boundless energy and enthusiasm. In December of 2022, she helped CEO Jennie Lucca and Board Chair Susan Penfield countdown to the official illumination of Christmas lights. She counted down from three, then absconded with the microphone when she realized she had a captive audience. Rayne also enjoyed meeting Santa during the annual Montgomery County Police Department Santa Ride and spoke with Gwen Tolbart of Fox 5 that night. Agnes credits the community at The Inn with having a major impact on Rayne's recovery, but there is no doubt that the impact Rayne has had on that community has been just as great.
Your donation helps create a "place like home" for all the children and young adults, and their families, at The Inn.
Donate