The Children's Inn at NIH Partners with Award-Winning Architectural Firm Perkins&Will to Create Inn of The Future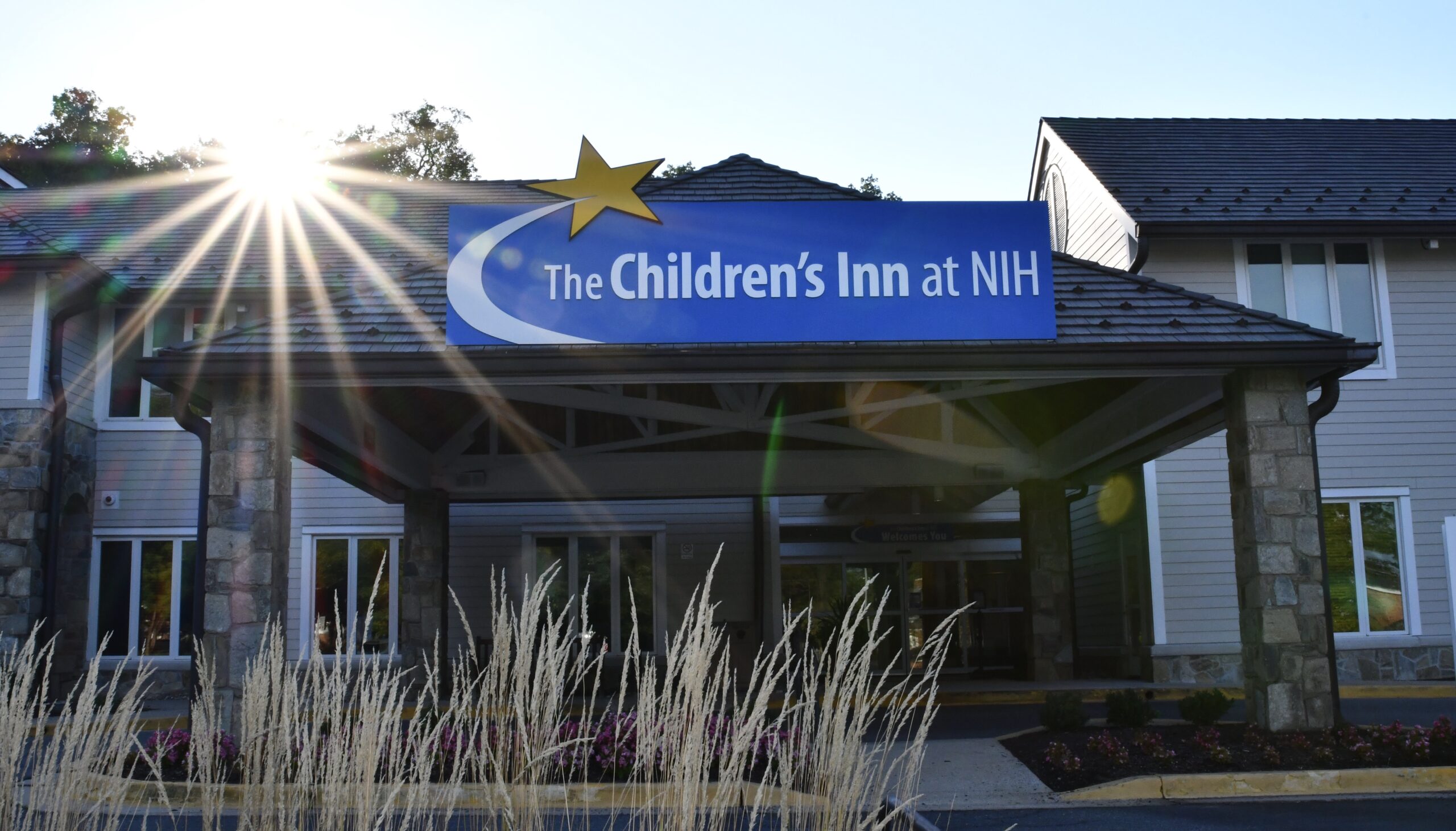 BETHESDA, Maryland (November 15, 2021) – The Children's Inn at NIH has engaged architecture and design firm, Perkins&Will, to lead the comprehensive redesign and renovations efforts outlined in The Inn's #INN2025 Strategic Plan.
The project entails two phases with the modernization of The Inn's existing infrastructure followed by the possible expansion of its current footprint. The overall goal of the project is to develop a facility capable of housing and supporting all pediatric, teen, and young adults on campus regardless of the criticality of their diagnosis. The project will include modernizing family room and common spaces, incorporating the best practices in hospitality design and integrating new technologies into every aspect of The Inn's living environment – from infection control to communication with families. The project is estimated to take about 40 months.
Over the summer, The Inn selected ORR Partners to oversee this multi-year, multi-phased renovation and redesign project. ORR Partners will serve as The Inn's owner's representative.
"We are thrilled to have Perkins & Will and their team of consultants partner with us to make our vision of an Inn of the future a reality," noted Cathy Morales, Chief Programs and Services Officer of The Children's Inn at NIH. "Their expertise in the design of facilities that both supports and enhances the experience of all users ensures the successful outcome of our project."
"Creating positive patient and family experiences are at the heart of our design approach. We are excited to join with The Children's Inn to realize its vision to create a welcoming and supportive home away from home for their young patients and their families as they receive vital medical care," said Rod Letonja, Practice Leader and Associate Principal at Perkins&Will.
About The Children's Inn at NIH
The Children's Inn at NIH has served more than 14,500 children, teens, and young adults, and their families from all 50 states and 105 countries since its opening in 1990. Located on the NIH campus, across from the world's largest hospital dedicated entirely to clinical research, The Inn's children, teens, and young adults have participated in 522 clinical research studies, representing advances in treating cancer, bone and growth disorders, mental illness, genetic conditions, and other serious health issues.
About Perkins&Will
Perkins&Will, an interdisciplinary, research-based architecture and design firm, was founded in 1935 on the belief that design has the power to transform lives. Guided by its core values—design excellence, diversity and inclusion, living design, research, resilience, social purpose, sustainability, and well-being—the firm is committed to designing a better, more beautiful world. Fast Company named Perkins&Will one of the World's Most Innovative Companies in Architecture, and industry rankings consistently place Perkins&Will among the world's top design practices. With an international team of more than 2,000 professionals, the firm has over 20 studios worldwide, providing integrated services in architecture, interior design, branded environments, urban design, and landscape architecture. Partners include Danish architects Schmidt Hammer Lassen; retail strategy and design consultancy Portland; sustainable transportation planning consultancy Nelson\Nygaard; and luxury hospitality design firm Pierre-Yves Rochon (PYR). For more information, visit www.perkinswill.com