Montgomery County Chamber of Commerce Recognizes The Children's Inn with 2022 Visionary Award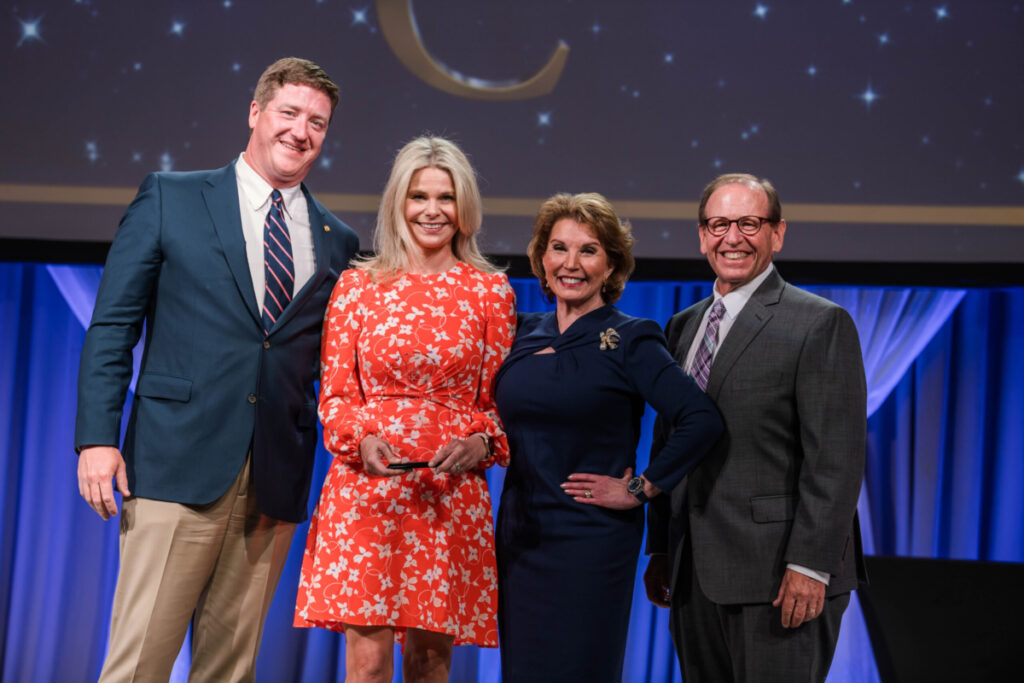 The Children's Inn at NIH was recently recognized by the Montgomery County Chamber of Commerce with its annual Visionary Award, a recognition given to forward-thinking individuals and organizations in the community at the Chamber's annual celebration dinner. The Children's Inn is the first non-profit to receive the Visionary Award, which has been given out annually since 2009.
"The Visionary Award is a tremendous honor," said CEO Jennie Lucca. "And a big part of that is our pride in the Montgomery County community. I think about this Visionary Award, and it's an honor to be acknowledged for innovation, especially as a non-profit organization."
Since opening in 1990 on the campus of the National Institutes of Health in Bethesda, Md., The Children's Inn has served over 14,500 children, teens, young adults, and their families from all 50 states and 105 different countries. Like so many organizations around the world, The Inn has had to reshape its operations over the past two years, successfully maintaining service to families while prioritizing the health and safety of both the families and Inn staff.
EagleBank, a supporter of The Inn for over 20 years through its EagleBank Foundation, served as the presenting sponsor for The Inn at the awards dinner. Several other supporters of The Inn were honored including Congressman Jamie Raskin, who hosted Inn families at his Capitol Hill office prior to the COVID-19 pandemic and was recognized by the Chamber of Commerce as its Legislator of the Year, and T and T Consulting Services founder Sophia Tong, who was named the Business Advocate of the Year.
"We share this award with many of the individuals and companies in Montgomery County," Lucca acknowledged. "We are only successful because of this amazing community that surrounds us."