A Star Finds Hope at The Inn
Some people are just born with an innate star quality. Jordan is one of those people. A 12-year-old from Edmonton, Alberta, and the middle of three children, Jordan has a presence and poise that belies her young age. With a warm smile and bright red hair, she commands the room from her perch on her motorized wheelchair. Because Jordan was also born with something else. She is one of less than a hundred worldwide childhood sufferers of Giant Axonal Neuropathy.

Giant Axonal Neuropathy, or GAN, is a rare inherited progressive disorder that affects the peripheral and central nervous systems. It can lead to problems walking and loss of control of body movement, and there is no cure at the moment. But Jordan may be playing a role in changing that.
GAN often presents itself through clumsiness or muscle weakness in children younger than five years old, which was the case with Jordan. Her parents signed her up for preschool when she was three-and-a-half. The school routinely screened incoming students to get them on track for kindergarten. In the process, administrators at the school noted warning signs in Jordan's motor skills and suggested to her parents that she see a neurologist. Jordan's mother, Christa, still remembers what a shock that suggestion was.
"At that point, we thought she was just a little bit clumsy," she recalled. "She was only three-and-a-half. She was fine. She was walking. I thought she just kind of stomped around a little bit and was clumsy. So that threw us for a loop."
Jordan and her mother arrived at the neurologist for a 1 p.m. appointment, and the doctor referred them immediately to a series of specialists. Christa and Jordan didn't get home until after 11 p.m. that night. At that point, they knew whatever Jordan was facing was a big deal.
Canada did not have access to the same genetic testing available in the United States, so Jordan's tests were sent across the border for evaluation. Six months passed before they returned a diagnosis of GAN.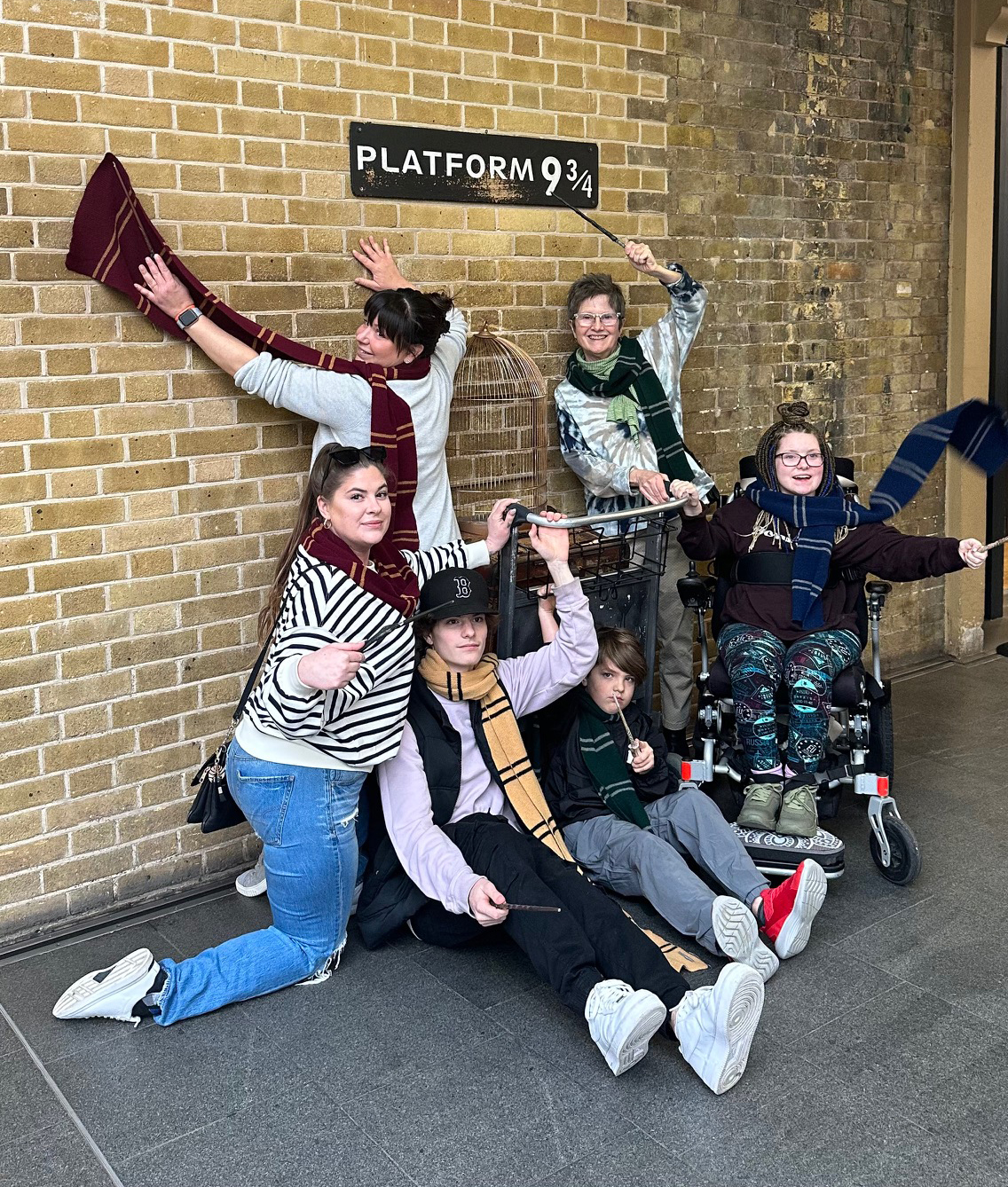 "We had received this diagnosis that was life-shattering," Christa remembered. "But there was this piece of hope attached to it because there was an active trial [at NIH] and treatment available. It gave us hope. And so, we came there very hopeful and expectant that this would help us and be the right thing for us."
Jordan explained that there was no pain as the disorder took hold, and the prospect of an international trip to the NIH did not intimidate her. In fact, the opposite was true. "I thought it was really exciting," she smiled. "We were someplace new, and people knew different things and could find out different things about me."
That excitement only grew when she and her mother checked in to The Children's Inn at NIH for the first time in 2015. Being the outgoing and curious person that she is, Jordan wanted to involve herself in as many activities as possible.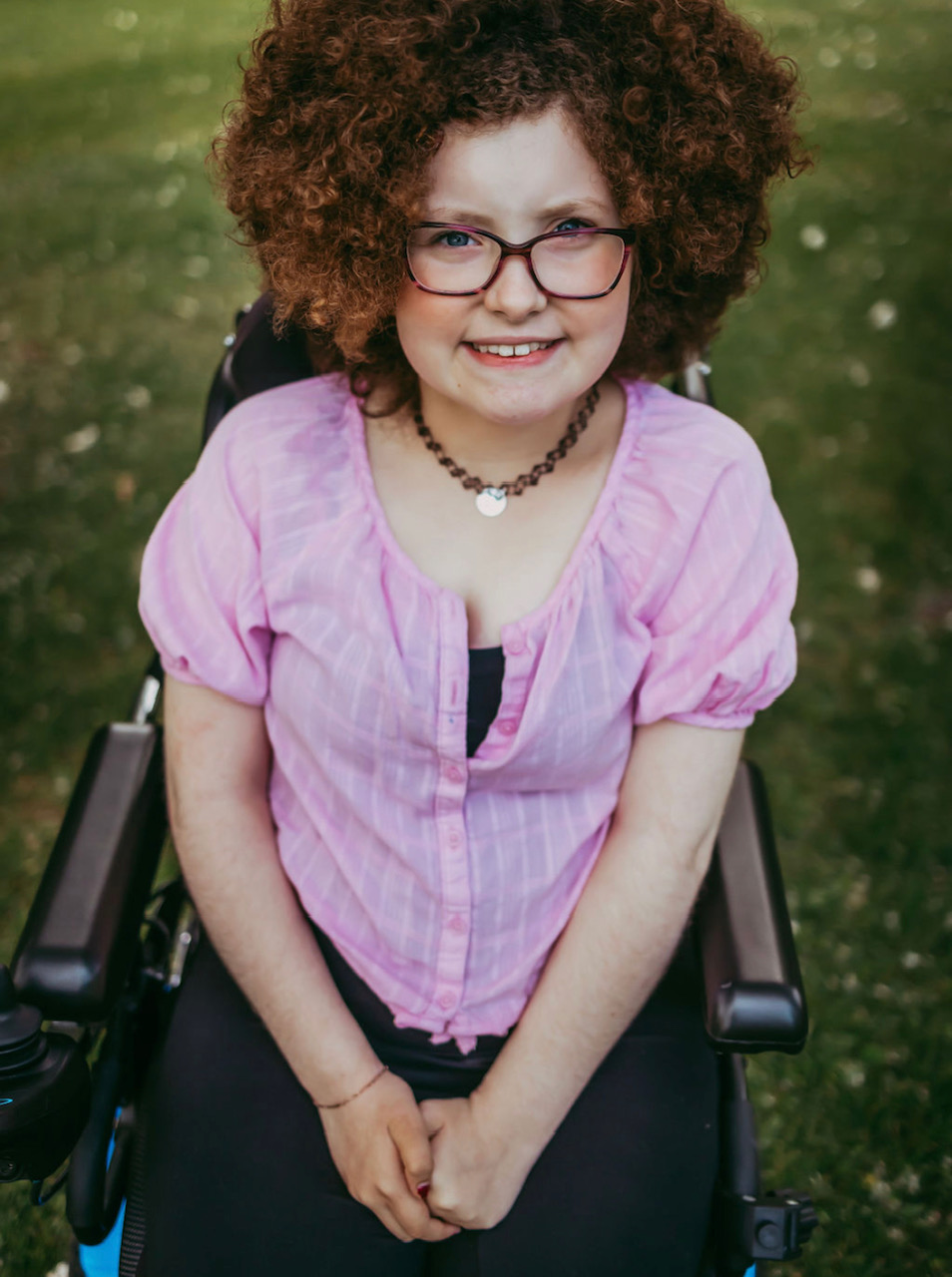 There was this piece of hope attached to [the diagnosis] because there was an active trial [at NIH] and treatment available. It gave us hope."

Jordan's Mom, Christa
The pair took advantage of field trips to visit the National Mall and the monuments around Washington, D.C. They joined other families for games and activities. Bingo, in particular, was a favorite. In fact, on in-patient visits to the NIH Clinical Center, Jordan, and Christa would often take advantage of any downtime they could find to pop down the hill and join in a round of Bingo at The Inn. Jordan ingrained herself remarkably in the diverse community populating The Inn. "I don't know how she does it," her mom laughed. "Everyone in there knew her name by the time we left at the end of the week."
Jordan began receiving opportunities to appear in various media in Alberta and beyond. She did a travel commercial for her home province and got an audition for a modeling runway. She also appeared in a Canadian reality show about people in wheelchairs called Push, which airs on the Canadian Broadcasting Corporation. Recently, she appeared in an ad for an international retailer, which is expected to air soon.
Jordan entered a gene therapy treatment trial. She also participated in a general trial that did not administer treatments but simply aimed to track the history of neuropathies. For more than seven years now, she has remained in both trials.
But that has not defined Jordan's life. Back home, Jordan became interested in performing and joined a competitive cheerleading team for special-needs people who do shows throughout the Edmonton area. She also signed with a talent agency, Kello Inclusive, that exclusively represents "disabled and visibly different talent," according to its website, "because the beauty of disabilities, diversities, and differences deserve to be represented fairly and fully."
As she adds more and more to her plate, Jordan has continued to return to The Children's Inn for her clinical check-ins. Typically, those visits have occurred annually. She was at The Inn in March 2020 as Maryland shut down in response to the COVID-19 pandemic and only recently returned for the first time.
Though there were protocol changes in the wake of COVID-19 and their visit did not align with a field trip, Jordan and Christa were still grateful to be back and are optimistic that the trial will lead to a breakthrough in the fight against GAN.
"I'm always grateful that she has received the gene therapy, and I think she is less progressed than other GAN kids her age," Christa said. She expressed hope that the experimental treatment Jordan has received as part of her gene therapy study will eventually be available on the market for others. Meanwhile, The Inn remains a refuge for Jordan and her mother. "We're very grateful for everything the volunteers and donors do to make The Inn such a comfortable place in a really hard time," Christa said. "To have a soft place to land with everything that goes into making it so comfortable, like the Thoughtful Treasures or the food and transportation, it really is quite appreciated."
You don't have to be a corporate partner to make a difference. Support our families by donating today!
Donate