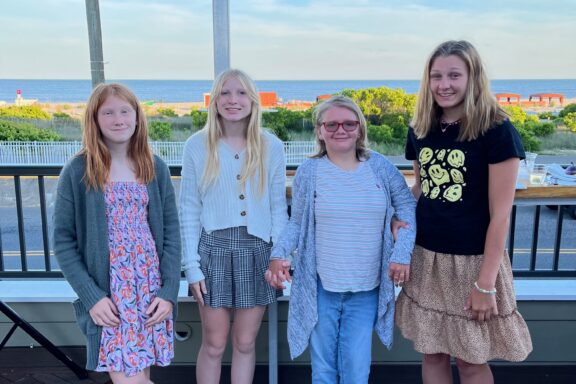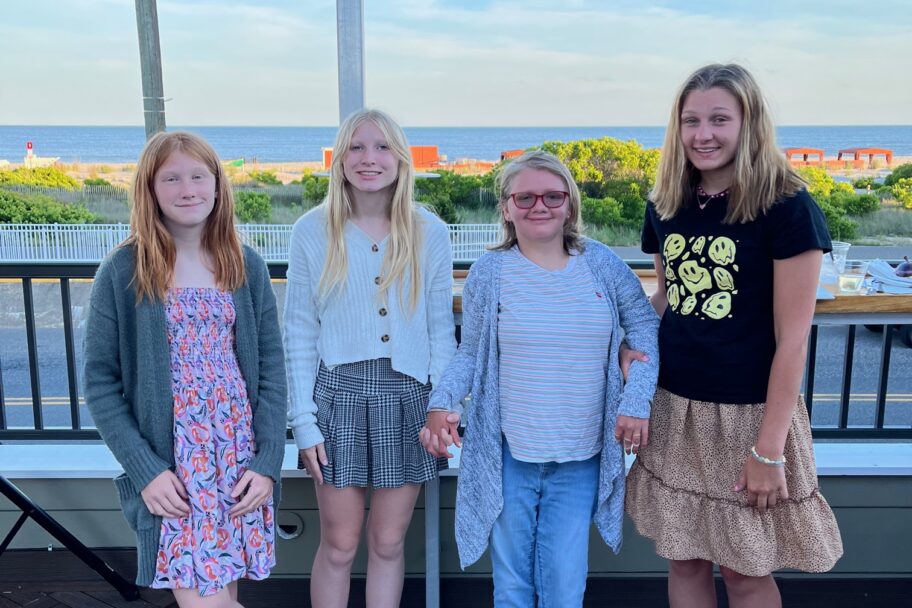 Fighting a Battle All Her Own, Marijka and Her Family Find Support at The Inn
When Marijka was only four years old, her family took a trip out west to Arizona. There, the young girl became very sick with what was diagnosed as coccidioidomycosis, also known as valley fever. A fungal infection, it is mild in most cases. But for someone with a compromised immune system, it is often fatal. As she and her family were about to find out, Marijka's immune system was definitely compromised.
A native of Pella, Iowa, Marijka was treated first at her local hospital, then at the nearby Des Moines hospital before being airlifted to the University of Iowa Stead Family Children's Hospital. There, the infectious disease department diagnosed Marijka with Job's Syndrome and consulted with Dr. Steven Holland at the National Institute of Allergy and Infectious Disease (NIAID).
"Dr. Holland is a global expert on Job's Syndrome," Marijka's father, Joe explained. "He knew more about it than anyone in the world. In 2007, they had only diagnosed about 500 cases worldwide since they discovered it in the 1960s. So he made a huge difference in how she would be treated."
As soon as Marijka was healthy enough to travel, the family began coming to NIAID and staying at The Children's Inn. Once, Marijka had to be hospitalized at the National Institutes of Health for over six months.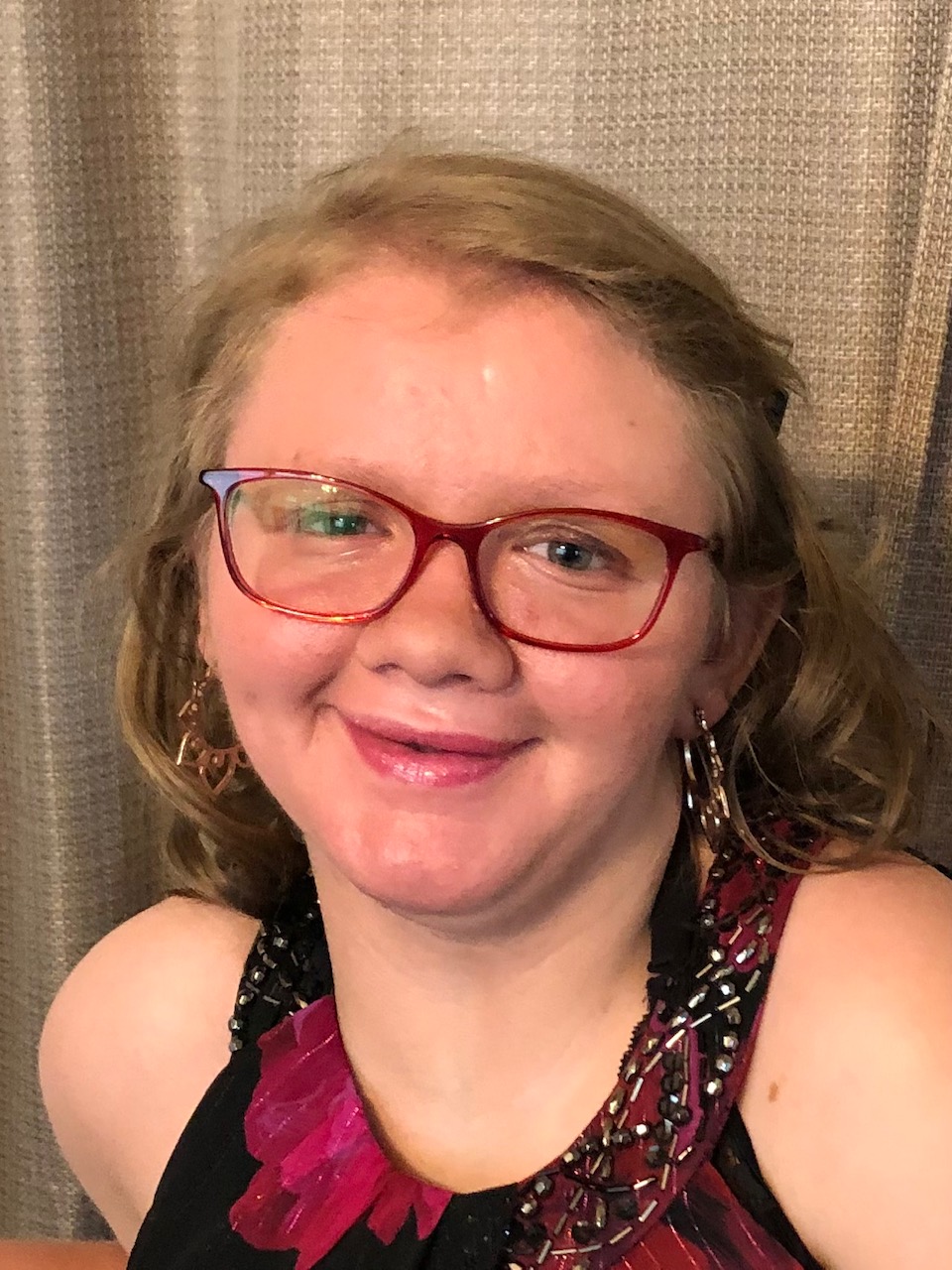 "It's times like that when The Children's Inn has been vitally important for our family," Joe said. "The tagline 'a place like home' really comes into being. Our next-oldest daughter, Metje, used to come along with us, and both of them practically grew up at The Inn and got to know the staff really well."
Since those early years, Marijka's condition has mostly stabilized, and she typically makes one visit annually to The Children's Inn and NIAID. Now 19, she spends time doing creative writing and avidly following the Iowa Hawkeyes. She also still enjoys returning to The Inn, seeing what is new and catching up with familiar faces, some of whom she has known for 15 years.
"I like going to The Inn," Marijka smiled. "If I'm worried at all, it's not about going to The Inn, it's about the appointments I have. When I'm at The Inn, they make us feel like we're at home."
Marijka and her family rely on their faith in God to help them through their difficult journey. There are still scares – the most recent in Fall 2020 – that lead to unplanned and extended hospital stays. The fungal infection never went away; instead, it took up residency in her brain and colonized around shunts inserted into her brain, where it occasionally can clog them. But Marijka views her unique challenge as an opportunity to serve as an inspiration to others.
"They told us from the get-go that there's no one else to compare her to," Joe said. "There are other kids who have the fungal infection and other kids who have Job's syndrome, but nobody who has both. But we're not as panicked about it as we used to be. To an extent, we get used to it. But when things get out of control, we still get pretty nervous."
In moments like those, The Children's Inn has remained an invaluable resource for Marijka and her family to fall back on. A haven during nerve-wracking journeys to the East Coast for both routine and emergency treatments, The Inn has provided Marijka and her family with a comforting oasis for the last 15 years.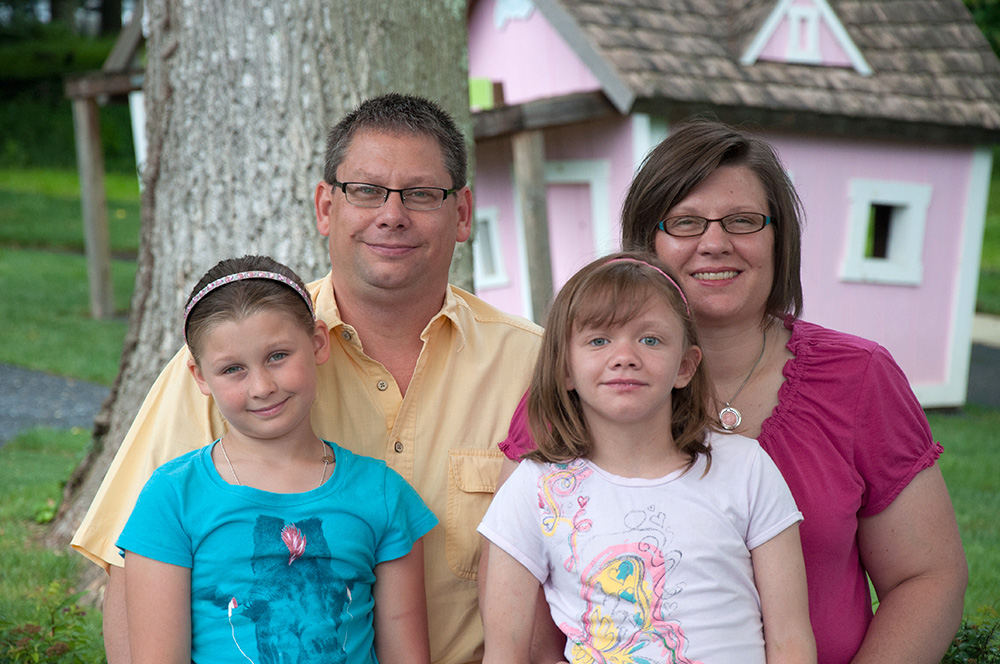 Your donation helps create a "place like home" for all the children and young adults, and their families, at The Inn.
Donate