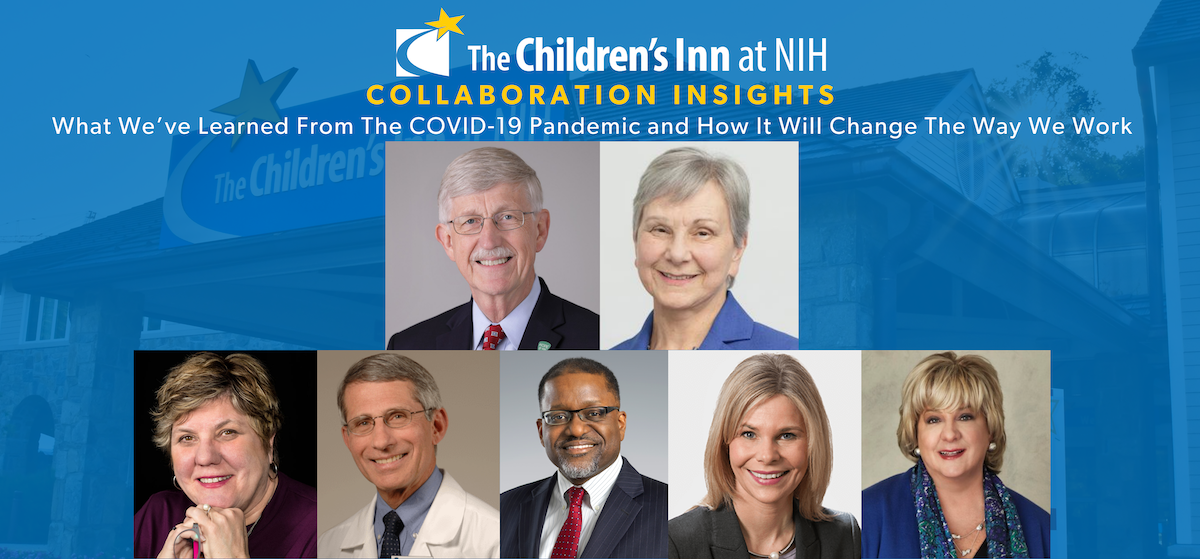 The COVID-19 pandemic necessitated unprecedented collaboration among scientists, all levels of government, the private sector, non-profit partners and the public. Join leaders from The Children's Inn, the National Institutes of Health, and the U.S. Food and Drug Administration for a virtual roundtable discussion about what we have learned about effective collaboration and how these lessons will change the way we work, how we communicate and how organizations and people will partner to achieve common goals in the years ahead.
Watch the Full Session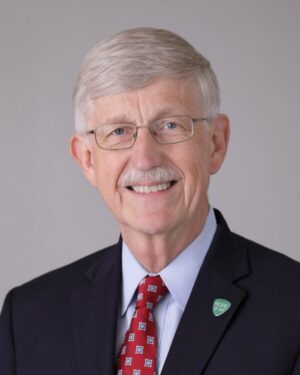 Francis S. Collins, M.D., Ph.D., Director of the National Institutes of Health
Francis S. Collins, M.D., Ph.D. was appointed the 16th Director of the National Institutes of Health (NIH) by President Barack Obama and confirmed by the Senate. He was sworn in on August 17, 2009. In 2017, President Donald Trump asked Dr. Collins to continue to serve as the NIH Director. President Joe Biden did the same in 2021. Dr. Collins is the only Presidentially appointed NIH Director to serve more than one administration. In this role, Dr. Collins oversees the work of the largest supporter of biomedical research in the world, spanning the spectrum from basic to clinical research.
Dr. Collins is a physician-geneticist noted for his landmark discoveries of disease genes and his leadership of the international Human Genome Project, which culminated in April 2003 with the completion of a finished sequence of the human DNA instruction book. He served as director of the National Human Genome Research Institute at NIH from 1993-2008.
Dr. Collins is an elected member of both the National Academy of Medicine and the National Academy of Sciences, was awarded the Presidential Medal of Freedom in November 2007, and received the National Medal of Science in 2009. In 2020, he was elected as a Foreign Member of the Royal Society (UK) and was also named the 50th winner of the Templeton Prize, which celebrates scientific and spiritual curiosity.
---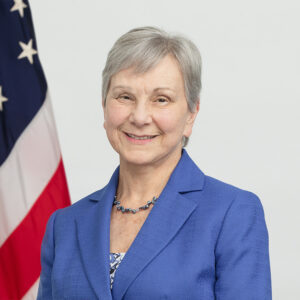 Janet Woodcock M.D., Acting Commissioner of Food and Drugs – Food and Drug Administration
Dr. Janet Woodcock began her long and distinguished FDA career in 1986 with the agency's Center for Biologics Evaluation and Research (CBER) as Director of the Division of Biological Investigational New Drugs. She also served as CBER's Acting Deputy Director, and later as Director of the Office of Therapeutics Research and Review.
In 1994, Dr. Woodcock was named Director of the FDA's Center for Drug Evaluation and Research (CDER), overseeing the center's work that is the world's gold standard for drug approval and safety. In that position, she has led many of the FDA's groundbreaking drug initiatives. She has also served in other leadership roles at the FDA, including as Deputy Commissioner and Chief Medical Officer.
With the onset of the COVID-19 public health emergency last year, Dr. Woodcock was asked to lend her expertise to "Operation Warp Speed" the initiative to develop therapeutics in response to the pandemic. Dr. Woodcock was named Acting Commissioner of Food and Drugs on January 20, 2021.
Dr. Woodcock has received numerous honors during her distinguished public health career, including: a Lifetime Achievement Award in 2015 from the Institute for Safe Medication Practices; the Ellen V. Sigal Advocacy Leadership Award in 2016 from Friends of Cancer Research; the Florence Kelley Consumer Leadership Award in 2017 from the National Consumers League; the 2019 Biotechnology Heritage Award from the Biotechnology Innovation Organization and Science History Institute; and the 2020 Lifetime Achievement Award from NORD. She is also an avid and accomplished gardener.
---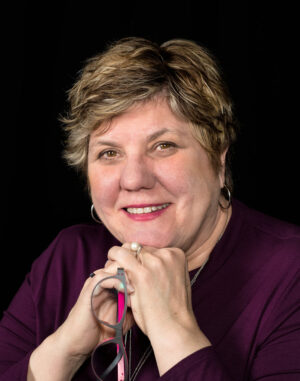 Patricia Flatley Brennan, RN, PhD, Director, National Library of Medicine
Patricia Flatley Brennan, RN, PhD, is Director of the National Library of Medicine (NLM) at the National Institutes of Health. A leader in biomedical informatics and data science research, NLM also oversees a vast literature resources spanning 10 centuries, that includes print and electronic resources used billions of times each year by millions of people worldwide.
Dr. Brennan has positioned NLM as an international hub of data science. NLM's extensive data and information resources accelerate discovery, engage with new users, and advance the workforce for a data-driven future.
Dr. Brennan has a Master of Science in Nursing from the University of Pennsylvania and a PhD in Industrial Engineering from the University of Wisconsin-Madison. Dr. Brennan is a member of the US National Academy of Medicine, holds fellowships in the American Academy of Nursing and the American College of Medical Informatics, and the American Institute for Medical and Biological Engineering.
---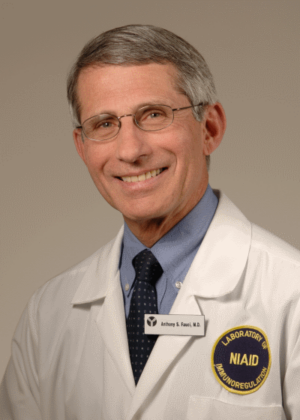 Anthony S. Fauci, M.D., Director of the National Institute of Allergy and Infectious Diseases
Dr. Fauci was appointed Director of NIAID in 1984. He oversees an extensive research portfolio of basic and applied research to prevent, diagnose, and treat established infectious diseases such as HIV/AIDS, respiratory infections, diarrheal diseases, tuberculosis and malaria as well as emerging diseases such as Ebola and Zika. NIAID also supports research on transplantation and immune-related illnesses, including autoimmune disorders, asthma and allergies. The NIAID budget for fiscal year 2021 is an estimated $6.1 billion.
Dr. Fauci has advised seven Presidents on HIV/AIDS and many other domestic and global health issues. He was one of the principal architects of the President's Emergency Plan for AIDS Relief (PEPFAR), a program that has saved millions of lives throughout the developing world.
---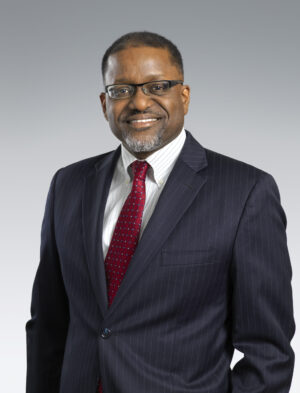 Gary H. Gibbons, M.D., Director of the National Heart, Lung, and Blood Institute
Gary H. Gibbons, M.D., is Director of the National Heart, Lung, and Blood Institute (NHLBI) at the National Institutes of Health (NIH), where he oversees the third largest institute at the NIH, with an annual budget of approximately $3 billion and a staff of nearly 2,100 federal employees, contractors, and volunteers. NHLBI provides global leadership for research, training, and education programs to promote the prevention and treatment of heart, lung, and blood diseases and enhance the health of all individuals so that they can live longer and more fulfilling lives.
Since being named Director of the NHLBI, Dr. Gibbons has enhanced the NHLBI investment in fundamental discovery science, steadily increasing the payline and number of awards for established and early stage investigators. His commitment to nurturing the next generation of scientists is manifest in expanded funding for career development and loan repayment awards as well as initiatives to facilitate the transition to independent research awards.
Dr. Gibbons provides leadership to advance several NIH initiatives and has made many scientific contributions in the fields of vascular biology, genomic medicine, and the pathogenesis of vascular diseases. His research focuses on investigating the relationships between clinical phenotypes, behavior, molecular interactions, and social determinants on gene expression and their contribution to cardiovascular disease. Dr. Gibbons has received several patents for innovations derived from his research in the fields of vascular biology and the pathogenesis of vascular diseases.
Dr. Gibbons earned his undergraduate degree from Princeton University in Princeton, N.J., and graduated magna cum laude from Harvard Medical School in Boston. He completed his residency and cardiology fellowship at the Harvard-affiliated Brigham and Women's Hospital in Boston. Dr. Gibbons was a member of the faculty at Stanford University in Stanford, CA, from 1990-1996, and at Harvard Medical School from 1996-1999. He joined the Morehouse School of Medicine in 1999, where he served as the founding director of the Cardiovascular Research Institute, chairperson of the Department of Physiology, and professor of physiology and medicine at the Morehouse School of Medicine, in Atlanta. While at Morehouse School of Medicine, Dr. Gibbons served as a member of the National Heart, Lung, and Blood Advisory Council from 2009-2012.
Throughout his career, Dr. Gibbons has received numerous honors, including election to the Institute of Medicine of the National Academies of Sciences; selection as a Robert Wood Johnson Foundation Minority Faculty Development Awardee; selection as a Pew Foundation Biomedical Scholar; and recognition as an Established Investigator of the American Heart Association (AHA).
---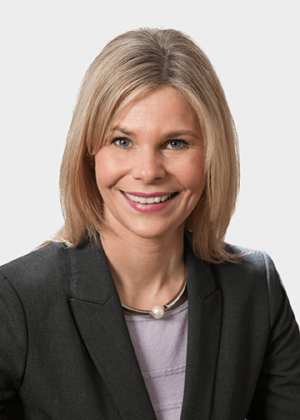 Jennie Lucca, CEO, The Children's Inn at NIH
Jennie Lucca is a seasoned human service professional with more than 20 years of experience working in the nonprofit sector. She previously served as The Inn's Chief Program and Services Officer, where she oversaw the daily management of resident services, family programs and facility operations.
Jennie's career began in Anchorage, Alaska working for The Arc of Anchorage, an organization dedicated to serving individuals with disabilities. Since that time her focus has primarily been on developing and managing family support programs in community and health care settings. She is passionate about supporting families during times of significant stress and has been acknowledged for her compassion, dedication and strategic leadership.
Jennie has a Bachelor of Arts in Child Psychology from the University of Minnesota and a Masters in Social Work with a focus on Policy, Planning and Administration from The Catholic University of America.
---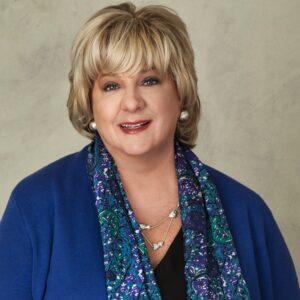 Susan Penfield, The Children's Inn Board Chair and Executive Vice President, Booz Allen Hamilton
Susan Penfield is Booz Allen's Chief Innovation Officer and member of the Firm's leadership team. Susan's charge is to advance the Firm's innovation journey by building next generation capabilities and products, scouting for emerging tech trends, galvanizing a robust culture of innovation, and advancing innovative partnerships with the broader innovation ecosystem.
Susan came to Booz Allen 26 years ago and has transformed numerous business units across her tenure. She led the Firm's billion-dollar digital business spanning the defense, national security and civilian sectors. Susan then took on leadership of the health business, advancing it to become the Firm's largest and fastest growing account and providing transformational consulting and technology to public and private sector healthcare clients. Susan is a dedicated philanthropist and serves on the board of several not-for-profits. She chairs the board of The Children's Inn at the National Institutes of Health (NIH) and serves on the board of the globally recognized social good incubator, SEED SPOT.
Susan is a passionate advocate for the recruitment, retention, and the advancement of women in technology and speaks routinely on STEM-related topics. In May 2020, Susan received the Washington Executive Lifetime Achievement Award for her pioneering work driving technology innovation in government and her commitment to cultivating the next generation of women in STEM. She was named one of Elle Magazine's 2020 Most Powerful Women in Tech who are transforming the industry and Washington Exec's 2019 Top 25 Executives to Watch. Susan is a four-time recipient of the Wash100 award that recognizes the most influential leaders in the government consulting sector. Her contributions to the growth and empowerment of girls has also been recognized with the 2017 Girls Inc., Diamond Award.
---