Hospital stays, grueling treatments and too much time away from school, activities and friends – that's what having cancer has meant for Eduardo, 10, since he was diagnosed with leukemia at age 5. He's one of the kids you are supporting when you take the #CakeItLikeAKid challenge.
And although Childhood Cancer Awareness Month is coming to a close, it's not too late to "get caked" to support children like Eduardo and his family, so they can stay free of charge at The Inn and participate in countless recreational activities that make childhood possible for Edu while he is undergoing a cutting-edge leukemia treatment at the NIH Clinical Center.
How do you #CakeItLikeAKid? It's easy!
Grab a friend or family member and use a phone to record yourself while your friend gently smashes a piece of pie or cupcake with mounds of yummy icing into your face. It's admittedly a bit messy – but deliciously so!
Post the recording on social media using the hashtag #CakeItLikeAKid and challenge six people to participate. Be sure to tag them and @TheChildrensInn.
Donate $6 to SixDegrees.org/cakeitlikeakid. The funds will be shared equally between The Children's Inn, and Make-A-Wish Mid-Atlantic thanks to the generosity of actor and philanthropist Kevin Bacon's SixDegrees.org. Bacon is the one who thought up this sweet campaign to help kids with cancer.
Clean your face and know you've done a wonderful thing to help children just like Eduardo and his family!
Edu had a blast smashing cupcakes into his dad's face and challenging his favorite football player J.J. Watt and the entire Houston Texans.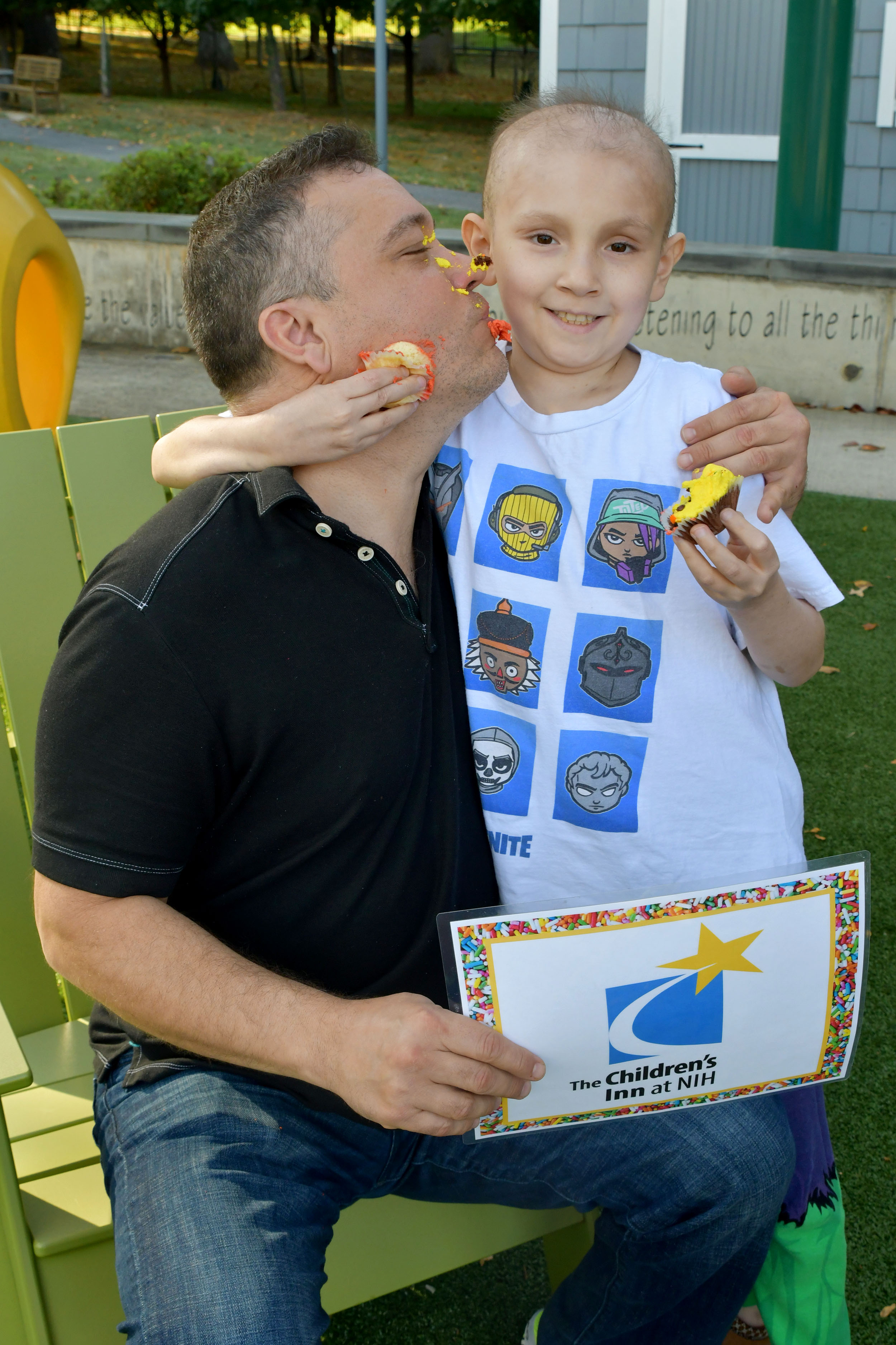 He also caked his sister, Cassandra with an extra-large cream pie, challenging the Washington Nationals and Washington Area Toyota Dealers who made it possible for him to throw the first pitch at a Nats game last week.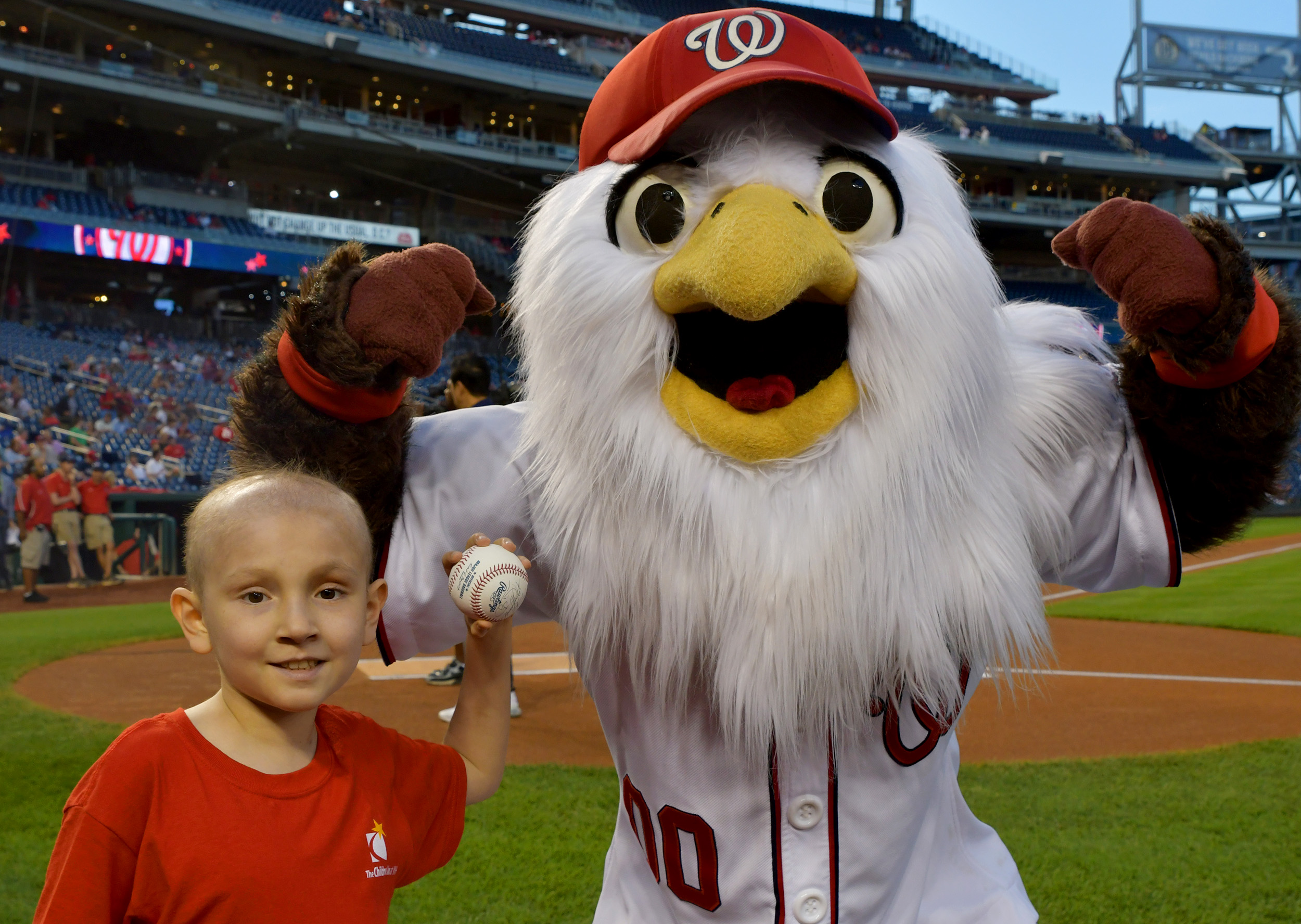 So, do it like Edu and #CakeItLikeAKid! Your support means the world to him and his family and all the children with cancer who smile every time they see someone #CakeItLikeAKid.
Watch him cake his dad: