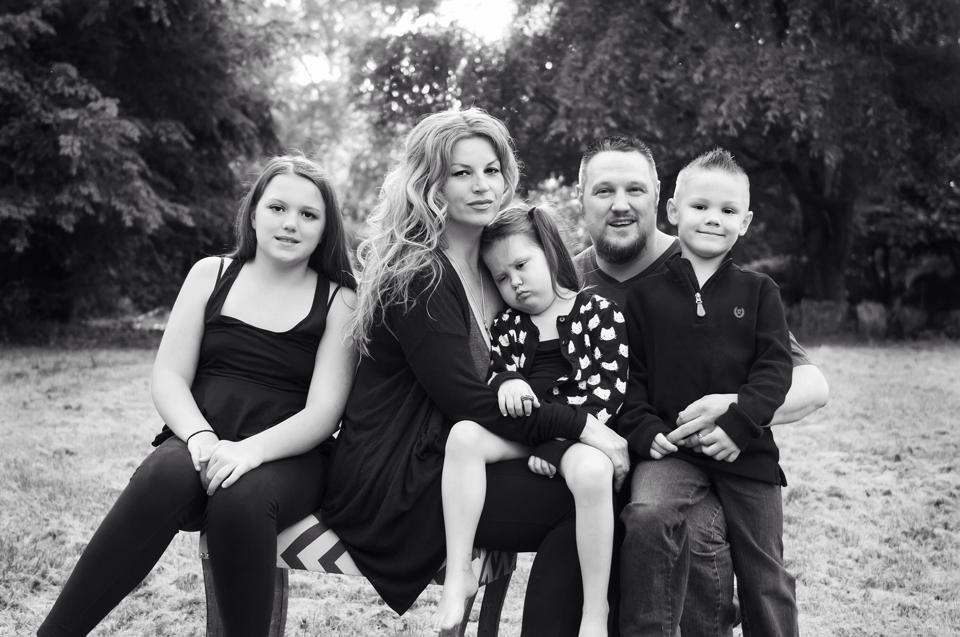 Six-year-old Lily LaRue Anderson of Wayne, NJ is battling a type of brain tumor, called a Diffuse Intrinsic Pontine Glioma (DIPG). Although these tumors can cause muscle weakness and difficulty with walking, there were no signs of a problem until this May, when Lily had an incident in a swimming pool. She sank to the bottom while swimming with her brothers and sister, and after CPR was used to revive her, she was taken by ambulance to the emergency room. When doctors there scanned her for a possible skull or neck fracture from the accident, the scans revealed a malignant tumor in her brain stem.
Lily's parents, Barbara and Brian, were referred to a clinical trial at the NIH, where Dr. Katherine Warren at the National Cancer Institute (NCI) is working on new approaches to treating pediatric brain tumors. These tumors are very difficult to cure, and researchers are interested in determining whether the anticancer drug lenalidomide, which has been used to treat other aggressive types of cancer, is a safe and effective additional treatment for children after radiation therapy.
Lily has a twin brother named Brady, and two older siblings, Danny Knapp and Jasmine Anderson. She is an animal lover of everything from Chihuahuas to unicorns, owls, monkeys, and even worms. She loves taking photographs, making videos, dancing, and doing silly impressions. "Lily is always ready to show you a new trick, tell you a joke, and sing you a song," says Barbara.
Lily's family brought Brady and Jasmine along on a recent visit to the NIH. "Being able to have them with her made Lily stronger—it was a game-changer," says her mom. The two participated in The Inn's Sibling Day activities on July 15, and along with Lily, they all enjoyed Camp INNcredible together. The entire family appreciated The Inn's taco night and hoedown dinners while here, as well as the singing troupe and violin duo that entertained during the meals.
"People at The Children's Inn have been so supportive," says Barbara. "It has really helped to be around people who understand what you are going through."