The Children's Inn Today – A Coronavirus Times Update
Our mantra through these difficult times is "safety first – always." Our staff, children, families and young adults diligently practice physical distancing inside The Inn, and everyone must wear a mask. Anybody entering the building must undergo a temperature check and answer a list of health-related questions. Visitors and volunteers continue to be suspended, and all administrative staff work from home whenever possible. Following these strict safety measures has allowed The Inn to keep all of our children and families with us safe.
As states relax stay-at-home orders, the NIH and The Children's Inn are preparing for greater numbers of patients to come to the NIH and The Children's Inn for non-critical medical appointments. At The Inn, we have marked spots for families to stand six feet apart while waiting in line to check in or out. Families now must reserve a time slot for cooking in our community kitchens to limit the number of families sharing the space to two at a time.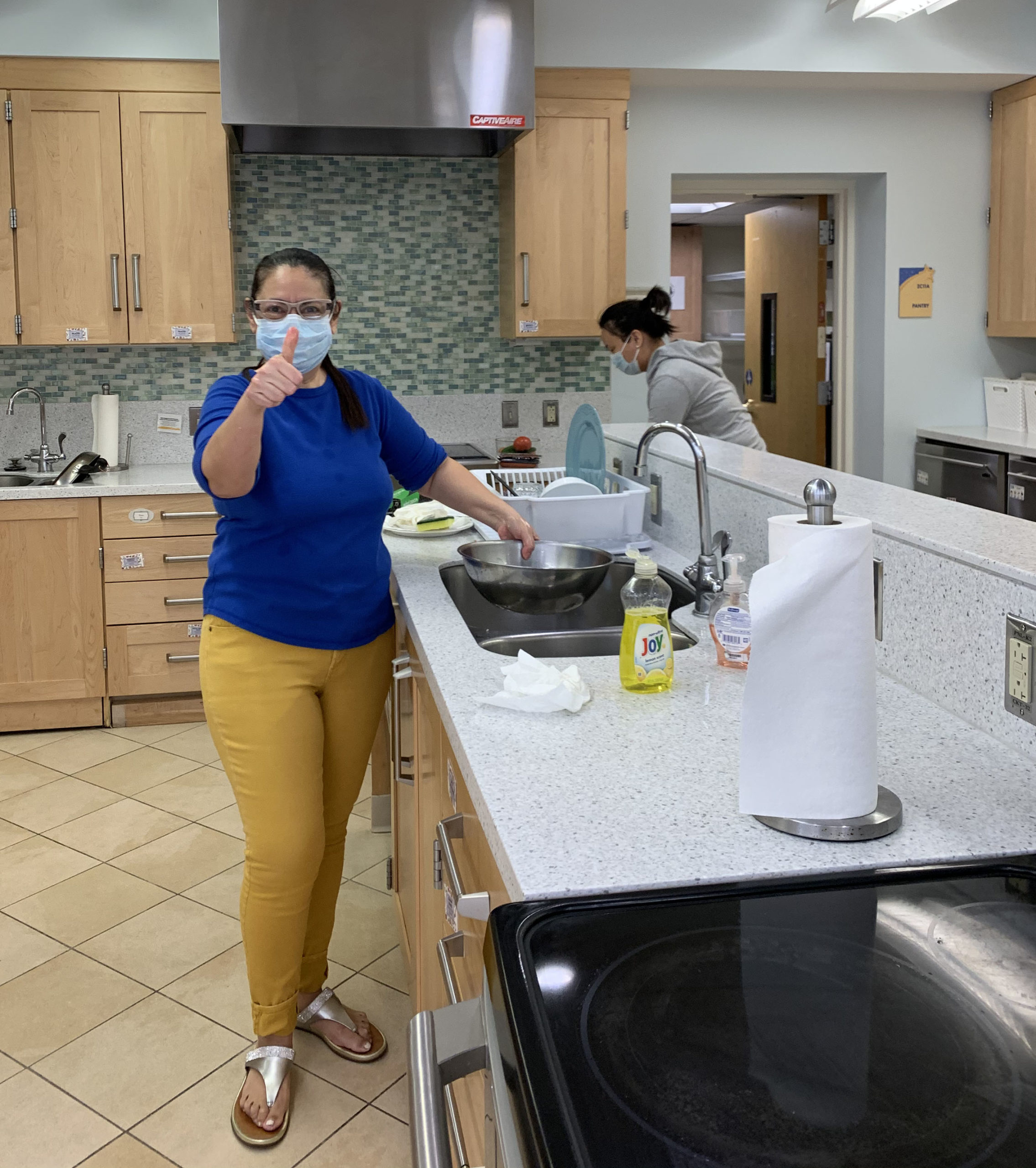 Family activities continue to be offered via Zoom, unless they can safely take place outdoors on our playground.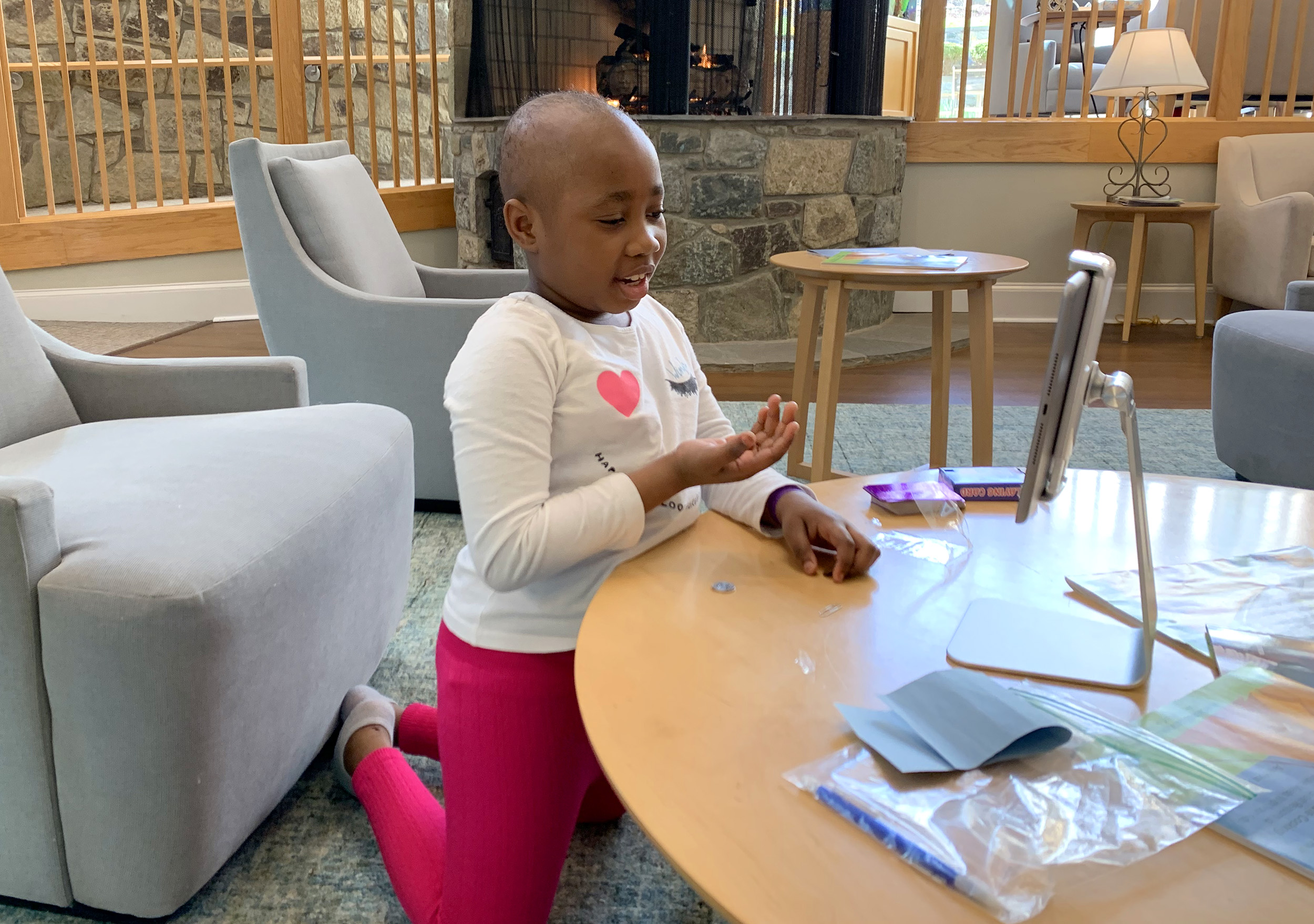 With the community's help, we're able to provide masks for every child and family staying with us, and we have an ample supply of hand sanitizer. Your support has also allowed us to grant special wishes to children and families. Some of these include installing bird feeders near windows, so children, parents and young adults may watch birds up close.
On Father's Day, we provided our dads and their families with a special brunch from Silver, and we handed out gifts to every father and male caregiver at The Inn.
When one of our young adults with cancer expressed how much she misses being out in nature, hiking, camping, and riding a bike, we were able to provide her with a tent and camping equipment for her to spend nights camping on our playground.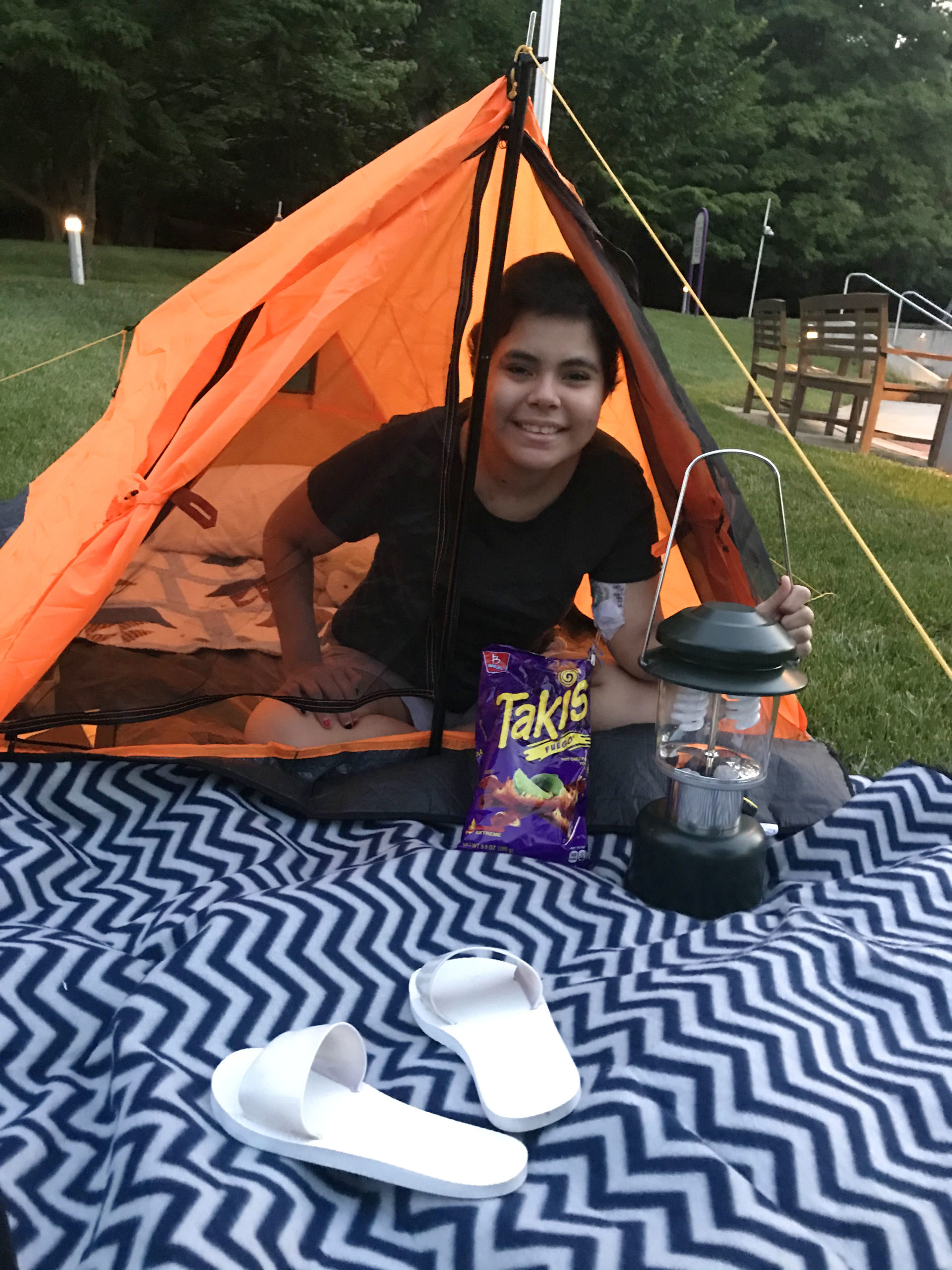 Thank you for making these special joys possible for children, caregivers and young adults staying at The Inn – especially during this challenging time!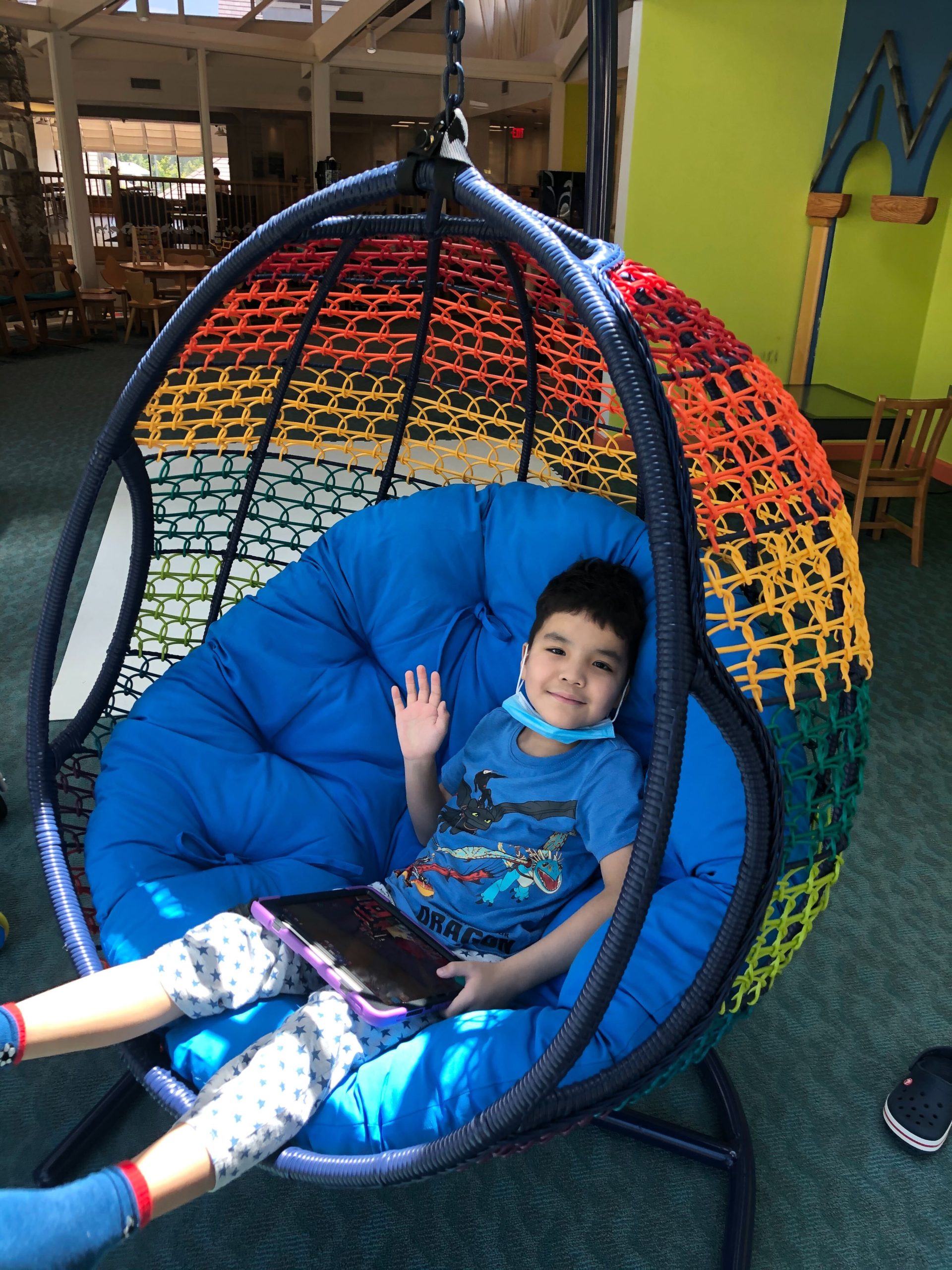 Do you want to stay updated weekly about what's going on at The Inn? Check our Friday updates page to learn what's new and see photos of what's happening.
Here are the most impactful ways you can help now:
Stay Up To Date
on how The Children's Inn is creating 'A Place Like Home'