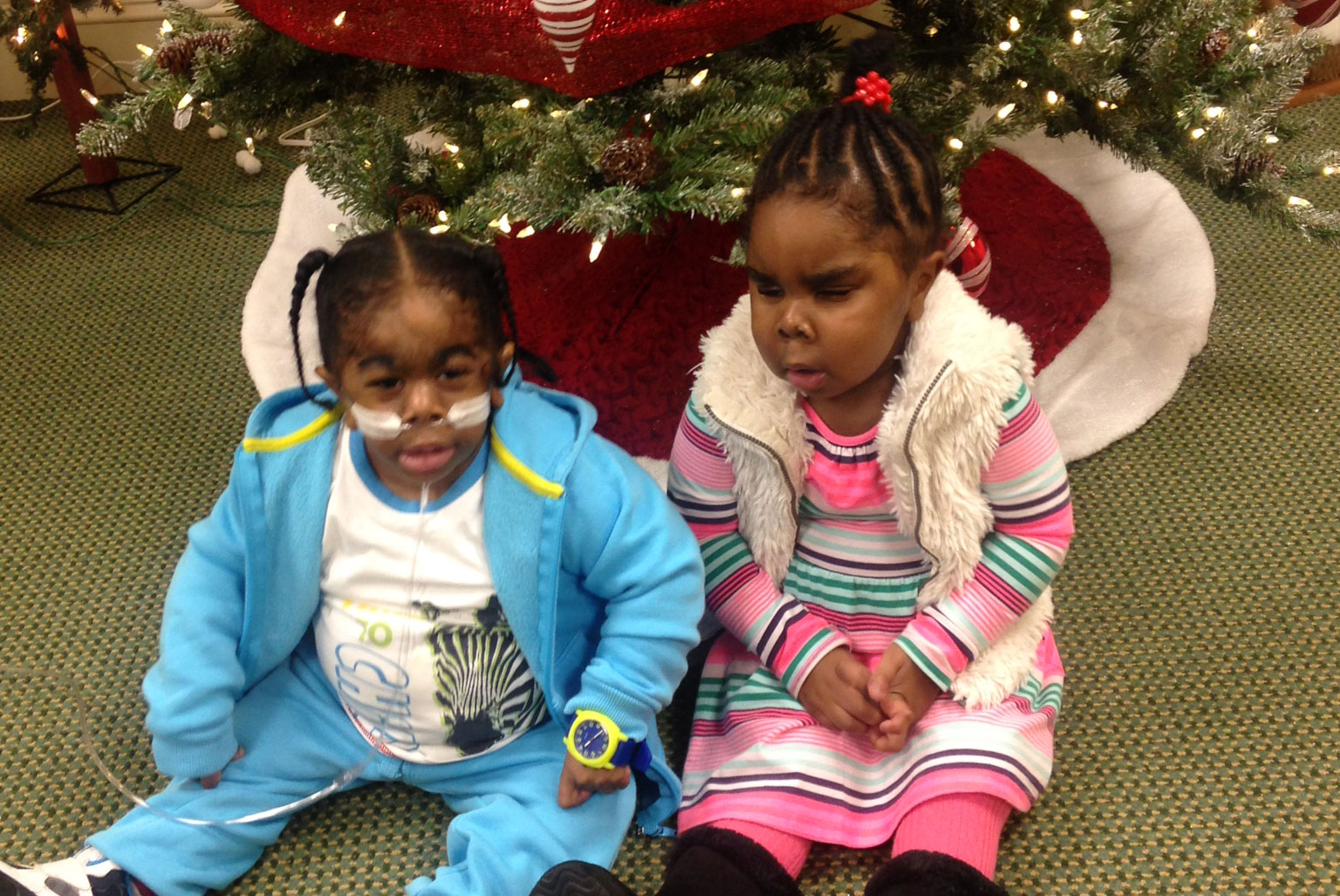 Pat and Norris Martin of London, England knew that something was wrong with their son when he was only seven days old. Little T.J. had an unusual spot on his forehead and was running a high fever. He spent the first year of his life in and out of the hospital, being treated with antibiotics and steroids for vasculitis, a condition that occurs when the immune system attacks the blood vessels by mistake, causing inflammation, pain, and damage to the internal organs. When he was only 18 months old, doctors told his parents they had exhausted all the treatment options that were available.
Told that this genetic disorder only occured in males, a little over a year later, Pat gave birth to a daughter, Tashana Rae. At that time, doctors determined that both children had the same rare genetic mutation called CANDLE Syndrome, and the family was referred to Dr. Raphaela Goldbach-Mansky at the NIH's National Institute of Arthritis, Musculoskeletal and Skin Diseases. Dr. Goldbach-Mansky is conducting research using a medication that had been approved for rheumatoid arthritis, but had not been used for CANDLE before. There are only eleven confirmed cases of CANDLE in the world, and all are currently being treated at the NIH.
Now ages five and four, Pat says the medication has opened a new door for their children. "Our son's speech has soared, and our daughter is constantly on the go. They can actually go to school now and enjoy it."
The family has come to The Children's Inn six times since March 2013. The children have made new friends in the Playroom, "even when they don't speak the same language," says their mom. Pat and Norris have gained strength from meeting the other parents and sharing their challenging journeys, and have continued to connect with other Inn families on Facebook.
The children have a 20-year-old half-sister, Tyla, who is away at school but comes back regularly to help out, and the Martins also take care of Pat's 75-year-old mother.
The CANDLE syndrome, along with the strong steroid medications that the siblings have to take has compromised their immune systems and taken its toll on their development, but the NIH doctors are hoping that the new medication will help reduce the need to take steroids.
T.J. and Tashana Rae have had setbacks, but the family remains hopeful."They are what keeps me going because they keep fighting," says Pat.