If running the Marine Corps Marathon (MCM) or 10K is on your bucket list, consider joining The Children's Inn charity team: #RunINN4Kids.
#RunINN4Kids provides runners guaranteed race slots and the chance to prepare for the race with a certified trainer – all while raising much-needed funds to provide a free "Place Like Home," where seriously ill children stay with their families while undergoing treatment at the NIH.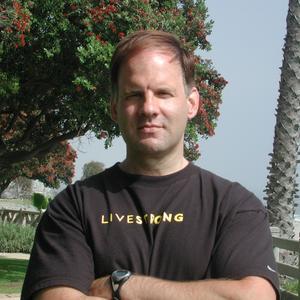 "My ultimate goal is to help every runner achieve his or her goal," Dr. Tim Moore says, an exercise, nutrition and wellness coach from Columbia, Maryland, who is donating his services to help train members of our race team. "I want to see them do well. It takes a team process to get there."
To join The Children's Inn team for either the MCM or 10K, you must register online and pay a runner fee – $25 for the 10K and $50 for the marathon. In return, you will receive professional training support through Moore.
Using evidence-based exercise and wellness principles as a basis, Moore trains athletes of different abilities – from beginners to professional athletes – with the goal of maximizing their performance and helping them truly enjoy achieving mastery. Moore is planning to apply the same principles to help prepare our runners for their respective races on a pro-bono basis.
"People will say, 'I'm not an athlete,' but it's not about that," he says. "It's about finding the joy of doing something. Most people who get into running say they just love it and that it frees them."
Moore provides our runners with an 18-week training program that's set to launch the middle of June and a 15-week training program for 10K runners beginning in July.
"If you ask folks to do too much and set too much time aside, retention suffers," he says. "If you make it easier and more doable, they're more likely to stick with it."
As part of his training, he is also set on helping our runners address any orthopedic or posture issues they may have to prevent injury and help ensure healthier running habits by making sure runner's bodies are properly aligned. His training program also incorporates strength exercises, stress management and nutrition planning.
"I want to see every runner do well," he says. "It takes a team process to get there."
To join team #RunnINN4Kids, click here. To learn more about Dr. Tim Moore, visit his website.